Saudi Arabia Shops for Eid
Look no further for Eid gift inspiration! See what Saudi shoppers are buying and gifting in celebration and gratitude during Eid. They're shopping the best selection from the US, and shipping to their family and loved ones in Saudi Arabia with MyUS!
Top US Products Shipped to Saudi Arabia: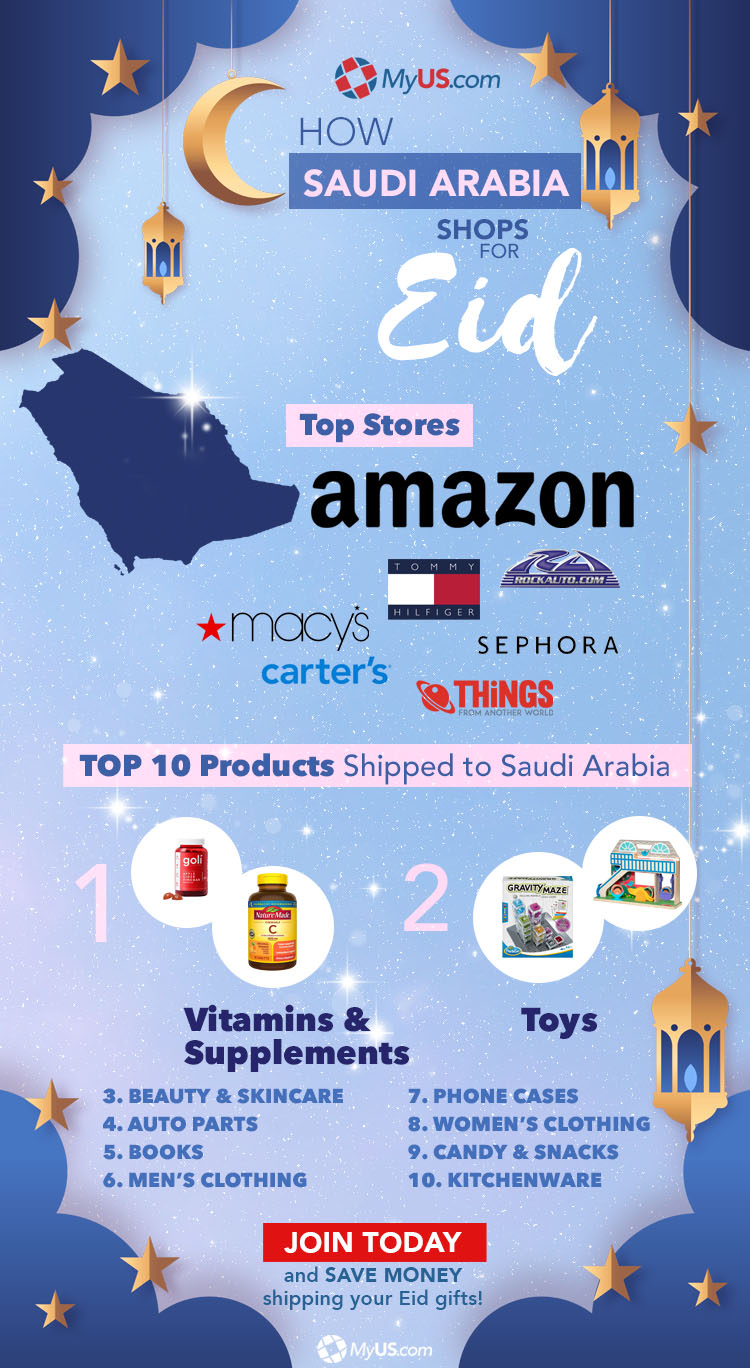 Saudi shoppers love all the vitamins, supplements, and US children's toys!
Besides fun things for kids and the family to enjoy together, their love for healthy bodies and fashion is unbeatable. Saudi Arabian members love shopping for fun toys, board games, and video games to entertain the whole family.
Why Are Saudi Shoppers Loving MyUS?
MyUS makes it fast and convenient for you to ship US products to Saudi Arabia. Our process is simple:
Become a MyUS member online.
You'll receive a personal US address to ship your purchases.
Ship your purchases directly or conveniently pack multiple purchases into one box to save even more on international shipping.
When your packages leave our warehouse, they can arrive at your door in as little as 2-4 days!
Shipping rates to Saudi Arabia start as low as $10.99. Don't miss out on fast and convenient shipping with the #1 rated company!
Get a MyUS shipping address today!
More from the MyUS blog