7 Saudi Arabian Influencers You Should Be Following
Want to learn about Saudi Arabia before traveling there? We highly recommend following these Saudi Influencers that are trending on social media. They're full of inspiration and great tips for your next trip to the Middle East. You'll look forward to seeing them pop up on your feed!
If you plan on visiting Saudi Arabia or need some inspiration on social media feeds, these local influencers will inform and entertain you!
Alanoud Badr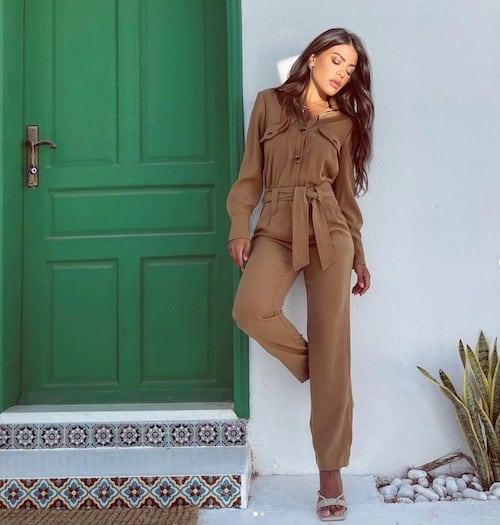 Get acquainted with Alanoud Badr for elegant and sophisticated fashion styles. Alanoud showcases her collection of trendy outfits and inspires audiences to make bold choices for their collection. While her channel focuses on clothing, you can catch her occasionally sharing her favorite dishes. If you're looking for a new look, follow her official Instagram and find all the inspiration you need. Check out her YouTube for behind-the-scenes videos, favorite outfit compilations, Q&As, and much more!
Laura Alho
Laura Alho is your go-to guide for Saudi tourism. When she's not managing her photo collection, she's educating people on Arabian customs, landscapes, and activities. She travels to the cultural locations around Saudi Arabia such as Madain Saleh, Farasan Island, Wadi Disa, and much more! Follow Laura on her Instagram and subscribe to her blog for travel tips and updates on photography spots.
Aram Kabbani
Watch Saudi Arabi improve their fashion game with Aram Kabbani. She's appeared on Vogue Arabia, hosted fashion showcases, and became the first female driver to participate at the GCC Young Drivers Academy in Bahrain International Circuit. As a creative director and stylist, she knows a thing or two about fashion trends and photography. She'll fill you in on the latest fragrance, accessories, and clothing items. You probably saw her in magazines before and now you'll see her on your Instagram feed.
Jay Sajer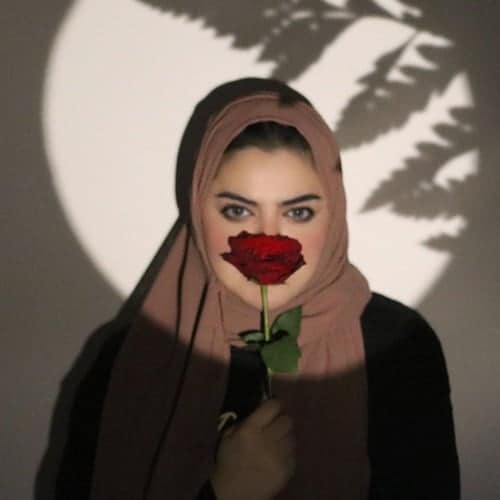 With over 515K subscribers on YouTube and over 332K followers on Instagram, Jay Sajer is making waves all over social media. Her vlogs and commentary make you feel like you're hanging out with her throughout her daily adventures. She's confident, passionate, and photogenic. If you need some background noise during study time or recommendations for clothes and beauty tutorials, follow Jay Sajer and look out for her when you are in Saudi Arabia.
Abdul Rahman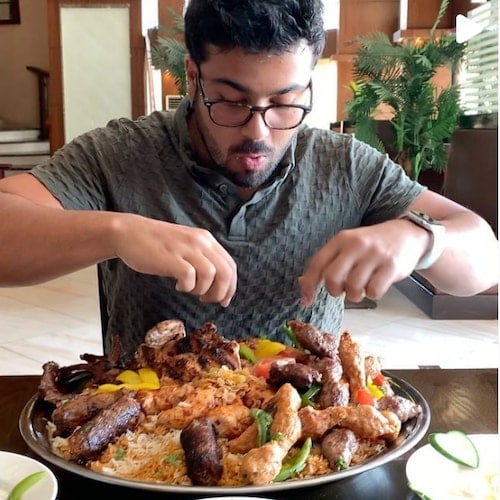 Food enthusiasts will love the content Abdul Rahman has to offer. He and his friends tackle food challenges from around the world. Audiences recognize his monstrous appetite for seafood, meat, cheese, rice, sweets, and fitness. He enjoys entertaining his viewers through taste testing, cooking skills, and enthusiasm. Follow Abdul Rahman on his official Instagram and subscribe to his YouTube channel for updates and food recommendations around Saudi Arabia.
Nada Al Nahdi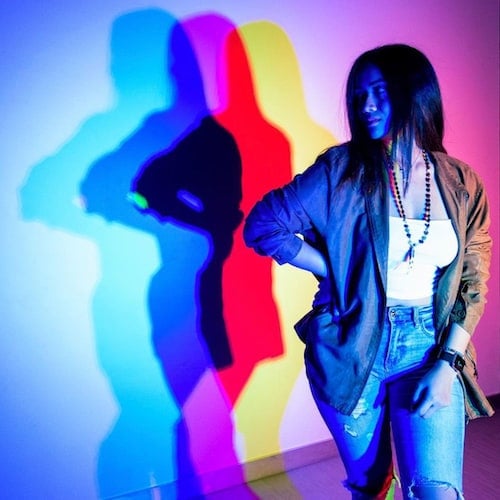 If you need premium travel tips and destinations, Nada Al Nahdi is the ultimate travel consultant in Saudi Arabia. She shows the best parts of Saudi Arabia through stunning photos. Her website offers essential tips that provide tourists a stress-free and fun experience. She's been to over 40 countries such as Morocco, Japan, France, Spain, and many more! Start following Nada Al Nahdi for updates and collaborate with her for your next trip to Saudi Arabia.
Bayan Linjawi
Go on adventures with Bayan Linjawi. She combines stylish fashion choices from chic to casual and cute with Saudi Arabia's natural environment. You can see her traveling around through horseback or Land Rover. She's not afraid to fool around and loves to have fun with her photoshoots. Look up Bayan Linjawi for modeling, fashion, and photography tricks and see what items you should add to your collection and which locations to visit in Saudi Arabia.
Who are your favorite influencers from Saudi Arabia?
If we missed any of your favorites, we would love to hear from you! Let us know on Facebook or Instagram who should be added to the list.