Phone Better With The Newest Pop Sockets on the Market!
We have a soft spot for handy accessories that can be highly customizable to match the spirit of their owners. Today, we focus on our favorite phone accessory: the pop socket! Pop Sockets are intelligent, compatible, and fun. Moreover, they come in various designs and versions suitable for everyone.
Below, we've selected some of the trendiest phone grips of this year. Shop hundreds of different models from US stores to customize your smartphone experience. By becoming a MyUS member, you can save up to 80% on international shipping and pay no US sales tax!
PopGrip Phone Grip, $12.99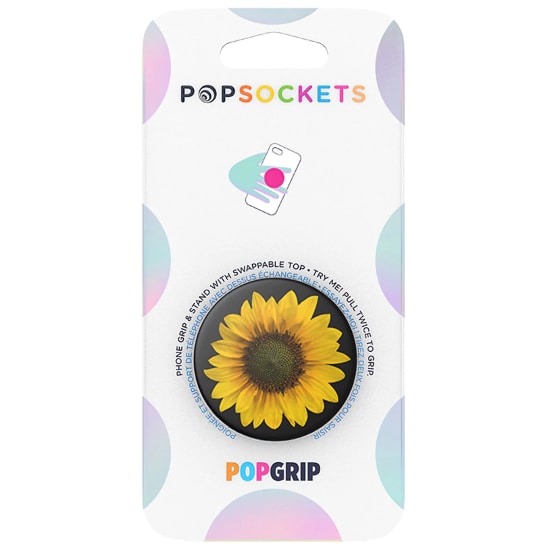 A more secure grip for better selfies or as a convenient stand to watch the funny reels your friends send you; the PopGrip Phone Grip comes with various designs to suit your personality and general mood. Easily change your style by swapping the top. Define your stance in the world with your next favorite accessory.
"The color is so beautiful and shiny. I get great compliments. One of my favorite pop sockets so far! Definitely passed my expectations," comments Lola45, in her five-star review.
PopGrip for MagSafe: Blue Nebula, $29.99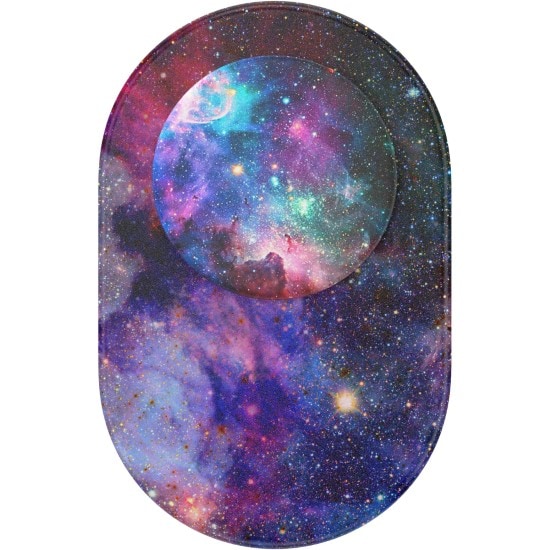 This PopGrip for MagSafe is designed with a beautiful starry night-themed nebula that magnetically attaches to give you a seamless experience when using your iPhone. PopGrip for MagSafe works best when used in conjunction with a MagSafe-compatible case. No need to take it off, simply slide it off to charge your phone safely.
Natasha S. is among many satisfied customers: "I was pleasantly surprised at how well this grip works... I have an iPhone 12 with a MagSafe-compatible Otterbox Symmetry, and the magnet seems to be holding really well. I also chose well... the blue phone, clear case, and starry grip look great together!"
Backspin PopGrip Starry Eye, $22.00
If you are looking for a pop socket that will also be your go-to fidget spinner, meet Backspin PopGrip Starry Eye. As is the case with most PopGrip models, this one is compatible with wireless charging and easily spins its way around making your life more fun.
"I used to always twist my pop socket and when I saw they came with the backspin I thought it was genius. I love spinning it and my 1 yr. old heard it and she saw what it was and she keeps spinning it too LOL," says Tiffany H.
PopWallet+ for MagSafe Floral Bohemian, $40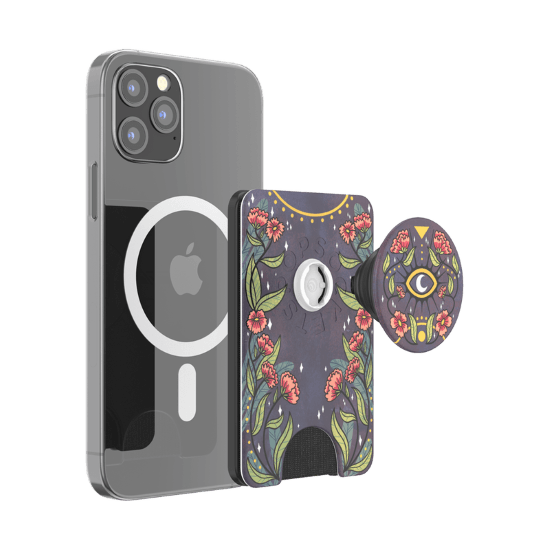 Keep your phone and cards together with PopWallet+. It is MagSafe compatible and suitable with most mounts. Let the magnificent floral design elevate your bohemian style while keeping things simple and elegant.
"Exactly as described - works well with mag safe case. It holds tight and works well with my car vent mount as well," states LeAnna W.
PopMount 2 Flex Miami Sunset, $22.00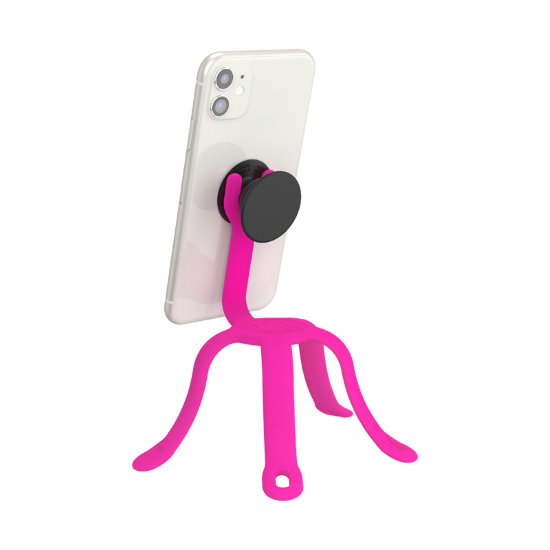 Our favorite pop socket accessory is now compatible with your favorite pop sockets: PopMount 2 Flex Miami Sunset. Use your phone hands-free in any creative way you can come up with. Despite regular tripods, PopMount 2 is perfectly wrappable around any surface. Whether you are driving, eating, or creating content for social media, bend it like a pro and make use of the hands-free heaven.
"I've only had this for 2 days and it's become invaluable to me! I can finally eat, watch TV and talk with my friend on the phone all at the same time. I have used this in very creative ways. It stands nicely on my bent knee when sitting in bed...or as a bracelet wrapped around my wrist when I'm trying to carry a lot and converse at the same time. I don't know what I did without this! It grips really nicely to the phone. The phone stays in place securely. I can prop my phone up bedside at night! I honestly LOVE this thing! Thanks to whoever designed it!" exclaims Pamela P.
Case-Mate Minis Phone Grip, $13.53 (was 14.99)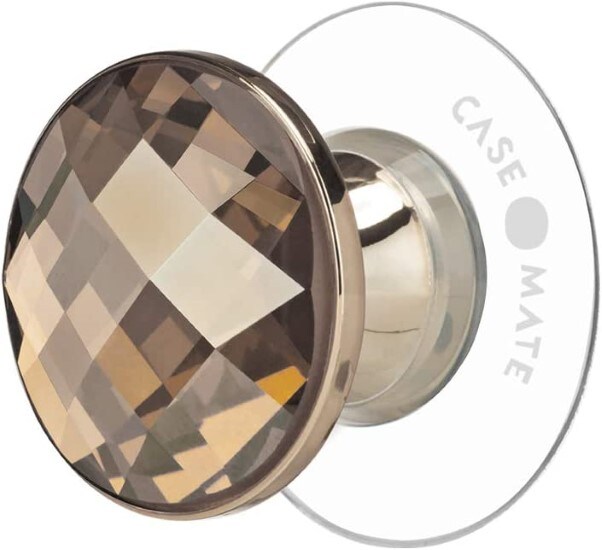 Check out Case-Mate Minis Phone Grip if you are a fan of jewelry-inspired pop sockets. This removable suction cup is a compatible accessory with many smartphones and Magsafe. However, it is essential to note that this is not a pop socket that you can put flat, so consider how to make the best out of this product.
"Matches my phone case perfectly. The suction cup stays in place. Wish it was made like a pop socket so I could put it flat occasionally but I just pop it off instead," remarks Amy B.
Lamicall Phone Ring Holder Stand, $9.99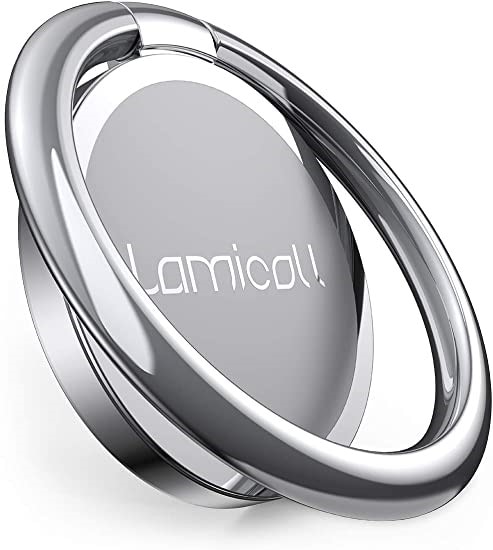 Compatible with all smartphones in 4-8 inches, Lamicall Phone Ring Holder features excellent tightness and ultimate flexibility in one. Use it as a phone grip or a table stand, connect it to your magnetic car mount and reduce the risk of dropping your phone.
Jill comments: "I really like this ring holder! It's slim and easy to use. Phones these days are quite large and I have small hands. This works great and isn't bulky at all! I've purchased this ring three or four times, basically whenever I got a new phone case. It's easy to adhere and I haven't had any issues with them coming off, though I only buy smooth phone cases."
What's your favorite phone grip option so far? Please share your ideas with us on Facebook and Instagram!
Shop any phone accessories you need from US stores and have them delivered to you internationally with MyUS. With MyUS, you can combine multiple purchases in one and ship them as one package to save on international delivery. Curious about how? Check how MyUS works, get your personal MyUS address, combine your items and benefit from fast delivery rates today!
We always aim to bring our members the best shopping options available, but some of the products featured in this post may have purchase restrictions. Please visit the merchant's terms of sale, shipping guidelines, and terms and conditions to find more information.