The United Arab Emirates Shops for Eid
Shoppers around the world love all the potential Eid gifts in US stores. Shipping gifts to their loved ones is easy with MyUS, thanks to our simple process and low shipping prices!! Let's see what they love gifting in the infographic below!
Top US Products Shipped to the UAE: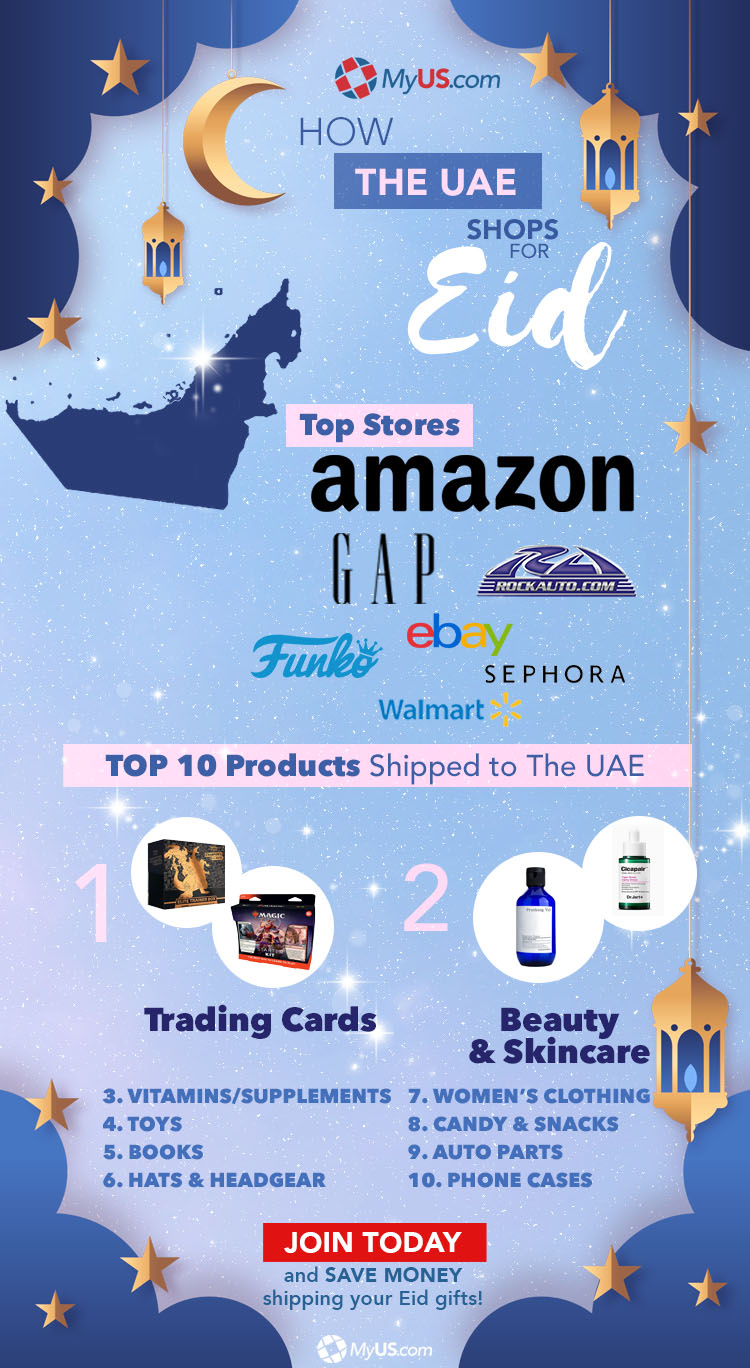 Beauty and skincare are a top priority for shoppers around the United Arab Emirates! Alongside trading cards and various collectibles, they love collagen-boosting and glow-getting anti-aging products for their closest friends and family. Sharing (good skin) is caring!
Why Are Shoppers Loving MyUS?
MyUS makes it fast and convenient for you to ship US products to 220+ countries worldwide. Our process is simple:
Become a MyUS member online.
You'll receive a personal US address to ship your purchases.
Ship your purchases directly or conveniently pack multiple purchases into one box to save even more on international shipping.
When your packages leave our warehouse, they can arrive at your door in as little as 2-4 days!
Shipping rates start as low as $24.99. Don't miss out on fast and convenient shipping with the #1 rated company!
Get a MyUS shipping address today!