U.S. Foods You're Missing Out On
Whether you are missing your favorite comfort foods from the U.S. or want to try something new, it's easy to buy and ship American foods with MyUS!* Even better, MyUS members pay no US sales tax on purchases from U.S. websites.
To get you started, here are some packaged foods, salty snacks, and sweets that American expats love to ship overseas:
13. Bubble Yum Bubble Gum $21
Bubble Yum bubble gum was the first soft bubble gum ever created, and it's still a favorite. Try it in cotton candy flavor for a taste explosion. Buy a pack of 36 here.
12. Cracker Jack $14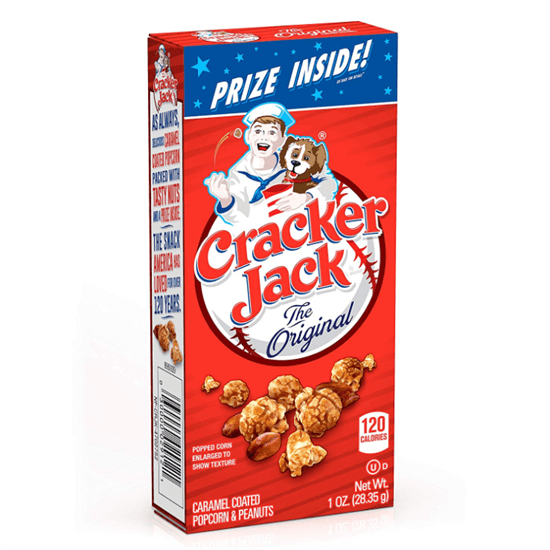 Caramel covered popcorn and peanuts? Oh, yes! If you haven't tried Cracker Jack, you're in for a real treat. Buy a pack of 25 here.
11. Marshmallow Fluff $7
Marshmallow Fluff has been produced using the same method for over 75 years. An American favorite, it can be used in sandwiches, salads, frostings, fudge, and right off the spoon! Buy a two pack here.
10. JIF Creamy Peanut Butter $14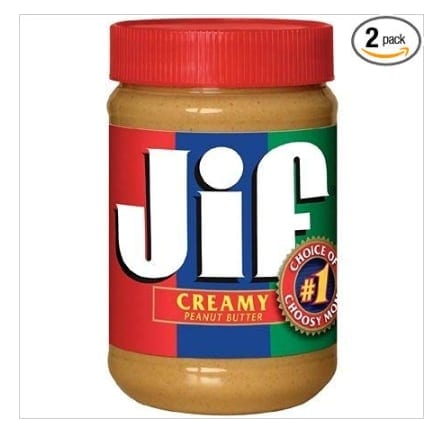 JIF is the top pick for choosy moms across America when it comes to pb&j sandwiches, peanut butter cookies, or anything else that requires roasted peanut perfection! Buy a 2-pack here.
9. Kraft Macaroni & Cheese $19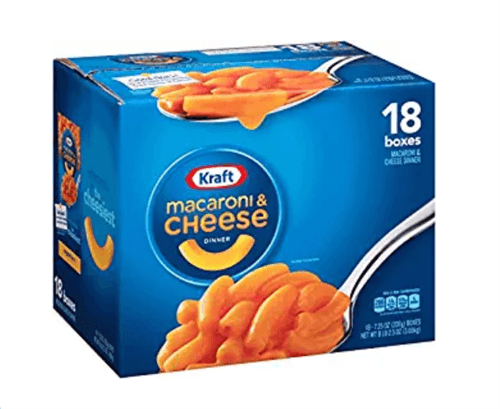 Kraft Macaroni & Cheese is cheesy goodness that US expats can't get enough of and everyone should get a chance to try. Buy a pack of 18 here.
8. French's Classic Yellow Mustard $7
It's hard to dress a classic American hot dog properly without French's classic yellow mustard! Buy one here.
7. Aunt Jemima Buttermilk Pancake Mix $14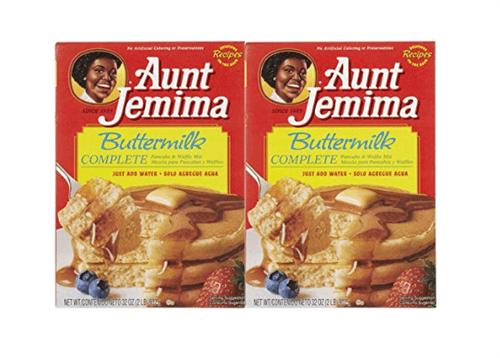 Perfect pancakes in minutes? With Aunt Jemima's Buttermilk Complete pancake mix, that's exactly what you'll get! Buy a 2-pack here.
6. Aunt Jemima Pancake Syrup $16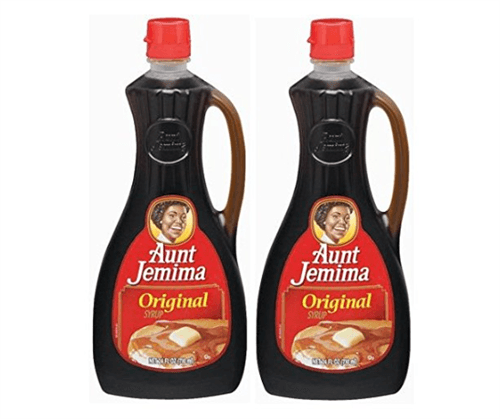 Top your favorite pancakes with Original Aunt Jemima syrup, an American favorite since 1966. Buy a pack of two here.
5. Twizzlers Licorice $13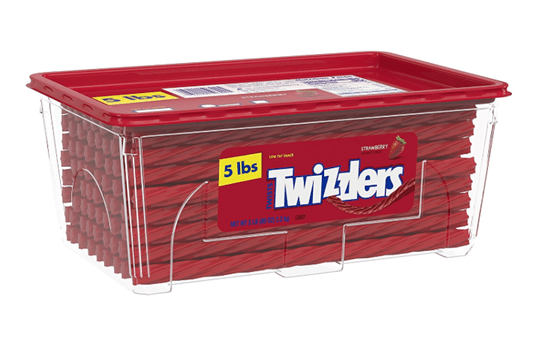 This fruit-flavored licorice is a chewy delight that's fun to eat, naturally low-fat, and great for movie night and afternoon snacks. Buy it here.
4. Rainbow Nerds $11
Nerds have an unusual shape, thin candy coating, and a curious blend of sweet and sours flavors. Created in 1983, the candy hit incredible popularity by 1985 and was recognized as "Candy of the Year" by the National Candy Wholesalers Association. Buy a pack of six here.
3. Campbell's Tomato Soup $19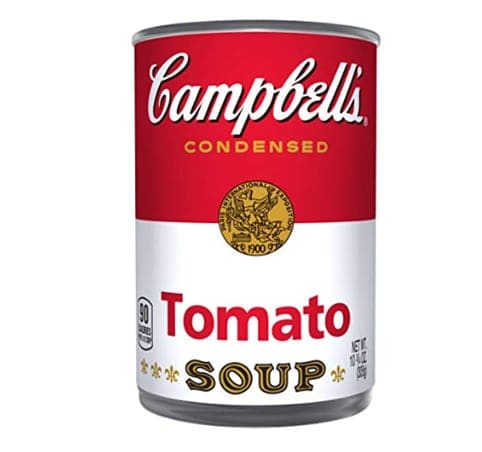 This condensed soup is a timeless classic. Pair it with a grilled cheese sandwich for a quick but comforting meal. Buy a twelve-count box here.
2. Cheetos Crunchy $26
These deliciously cheesy snacks are made with real cheese, naturally gluten free and individually wrapped and perfect for enjoying on-the-go Buy 44 snack size bags here.
1. Hostess Twinkies $35
Beloved by an entire nation, Twinkies are tasty little golden sponge cakes with creamy filling. Buy them individually wrapped in a pack of 50 here.
*In many cases, we are able to ship food products; however perishable items such as chocolate, candy, cookies, meats and cheese may deteriorate in the shipping process due to fluctuating temperatures. Please note that neither our warehouse nor the cargo hold of the airplanes are temperature controlled and as such we cannot be responsible for ensuring the final arrival condition of perishable products.
Many countries have import restrictions for food items, please contact your local customs office or our Customer Service team to see if we can ship your food item to your country.
We love helping our members find the best new styles and products, but some of the foods featured above could have purchase restrictions, or may not take every form of payment. For more information, please check the merchant's terms of sale, shipping guidelines and/or terms and conditions.