Most Popular U.S. Websites with International Shoppers this Holiday Season
Consumers in Saudi Arabia, Australia, and Kuwait Leading the U.S. Holiday Shopping Trend
Amazon is the most popular U.S. website with international consumers this holiday season, according to MyUS, a leading shipping company that helps international shoppers get what they want from the USA. Apparel brands and fast-fashion stores make up 50% of the most popular websites, according to MyUS' holiday shipping data from more than 400,000 members in 200 countries and territories.
Most popular U.S. websites with international shoppers this holiday season:
Walmart made a strong move from the #20 spot last holiday season to #6 this year. Conversely, Colourpop was the 6th most popular store with MyUS shoppers during the 2016 holiday season, but did not make the Top 10 list this year. All other stores retained last year's MyUS Top 10 status in 2017, with Gap seeing the greatest shipment volume increase year over year.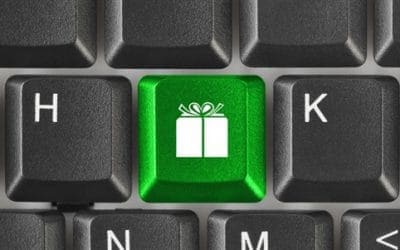 The data shows international shoppers are buying from the U.S. more than ever. Shipments with MyUS are up 98% in comparison to the same holiday shopping period last year.
Thanks to growing economies around the world, consumer demand for U.S. products and brands is rapidly increasing," said Ramesh Bulusu, CEO of MyUS. "As a result, we've seen the biggest holiday season in our 20 years of existence."
Who is shopping the most from U.S. stores? Saudi Arabia tops the list of countries, with the highest number of MyUS shipments this holiday season.
Top Countries Shopping U.S. Goods Online with MyUS this Holiday:
About MyUS
Since 1997, customers all over the world have trusted MyUS as a fast and reliable means of purchasing goods from the USA. MyUS offers low-priced shipping to over 400,000 customers in 200 countries. Only MyUS has the resources, expertise, customer dedication and global experience to make shopping and shipping from the U.S. consistently fast, dependable and affordable. Learn more about international shipping and how MyUS helps people all around the world buy what they want from the USA.