Buying on Amazon vs eBay: What's the difference?
Amazon and eBay are major online marketplaces where millions of cool products are ready to be purchased and delivered to your home. But how is eBay different from Amazon?
Read on to learn the difference between shopping on Amazon and on eBay and how MyUS can help you save even more when you purchase US products.
Main differences: Brands, App, Tracking, Locker
Ready to shop? Don't start just yet! Compare Amazon and eBay offerings, including brands, apps, tracking, and delivery. Then you'll know which marketplace is right for you.
Brands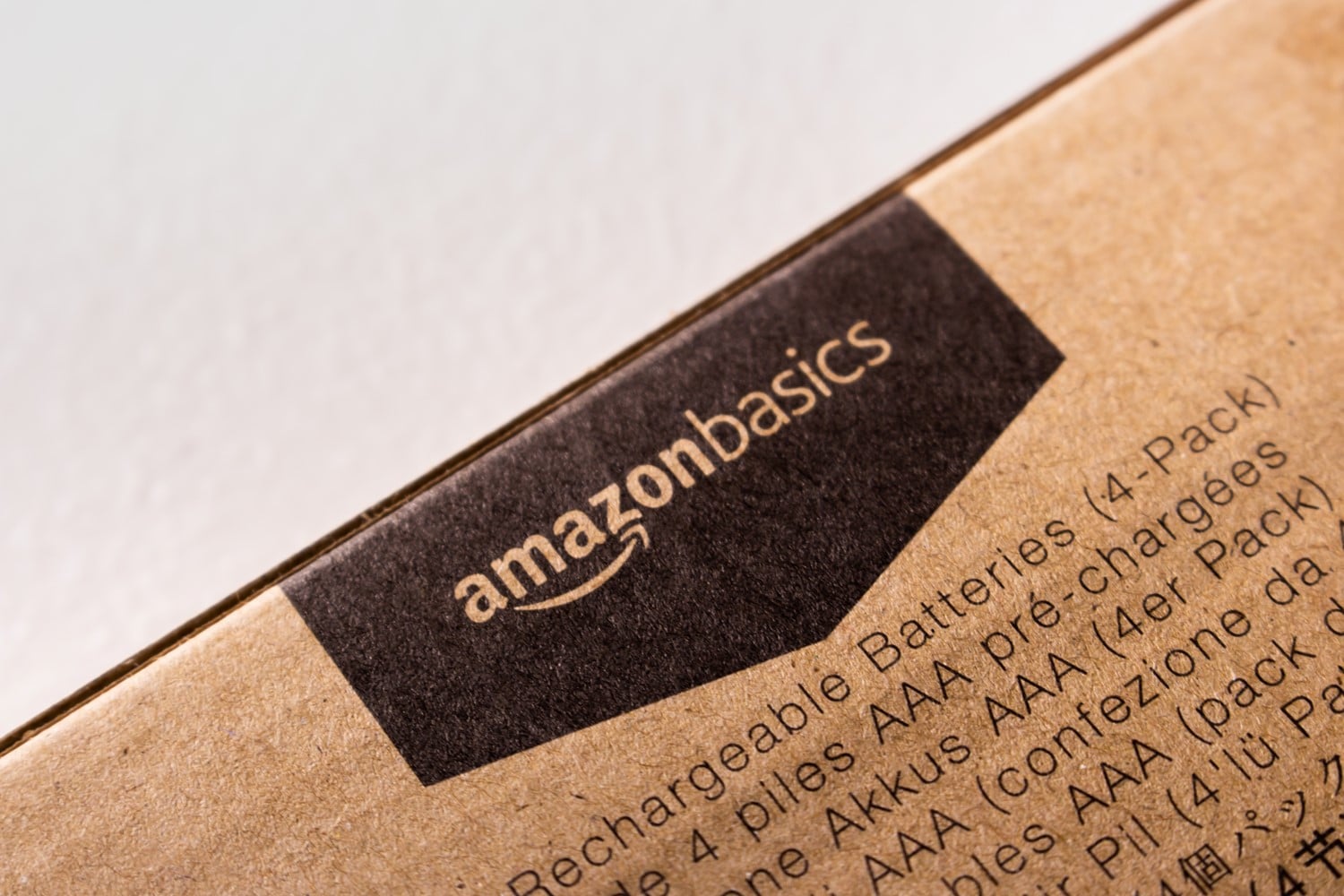 Think of a product, any product, and it's on Amazon and eBay. You'll find sellers for everything from household brands to obscure finds on eBay. The one thing you won't find is eBay-branded products -they're just a marketplace.
In comparison, Amazon has developed several of its brands over the years. Amazon's earliest in-house brands include Pinzon and AmazonBasics, featuring everyday home goods. Amazon brands are now somewhere in the hundreds ranging from electronics (Amazon Echo and Alexa) to apparel, groceries, health, and beauty.
Apps

Both Amazon and eBay offer free apps to shop their stores. You can shop for items, add products to your Watchlist, and make purchases with the eBay app, available on the Google Play Store or iOS App Store. Also available on Google Play iOS, with the Amazon Shopping app, you can browse, purchase, and track your latest purchases.
Order Tracking

Have an order on eBay or Amazon? Both marketplaces have ways for you to track purchases online. When you are signed in on Amazon, you can find tracking details under "Your Orders." From there, you should be able to see the estimated delivery time of your package. On eBay, the seller is responsible for directly providing tracking details or expected delivery date after you make a purchase.
Planning on multiple purchases? As a MyUS member, you can get all your Amazon and eBay orders at once. Then, using MyUS premier package consolidation, we'll reship your packages to your doorstep as quickly as 2-4 business days.
Delivery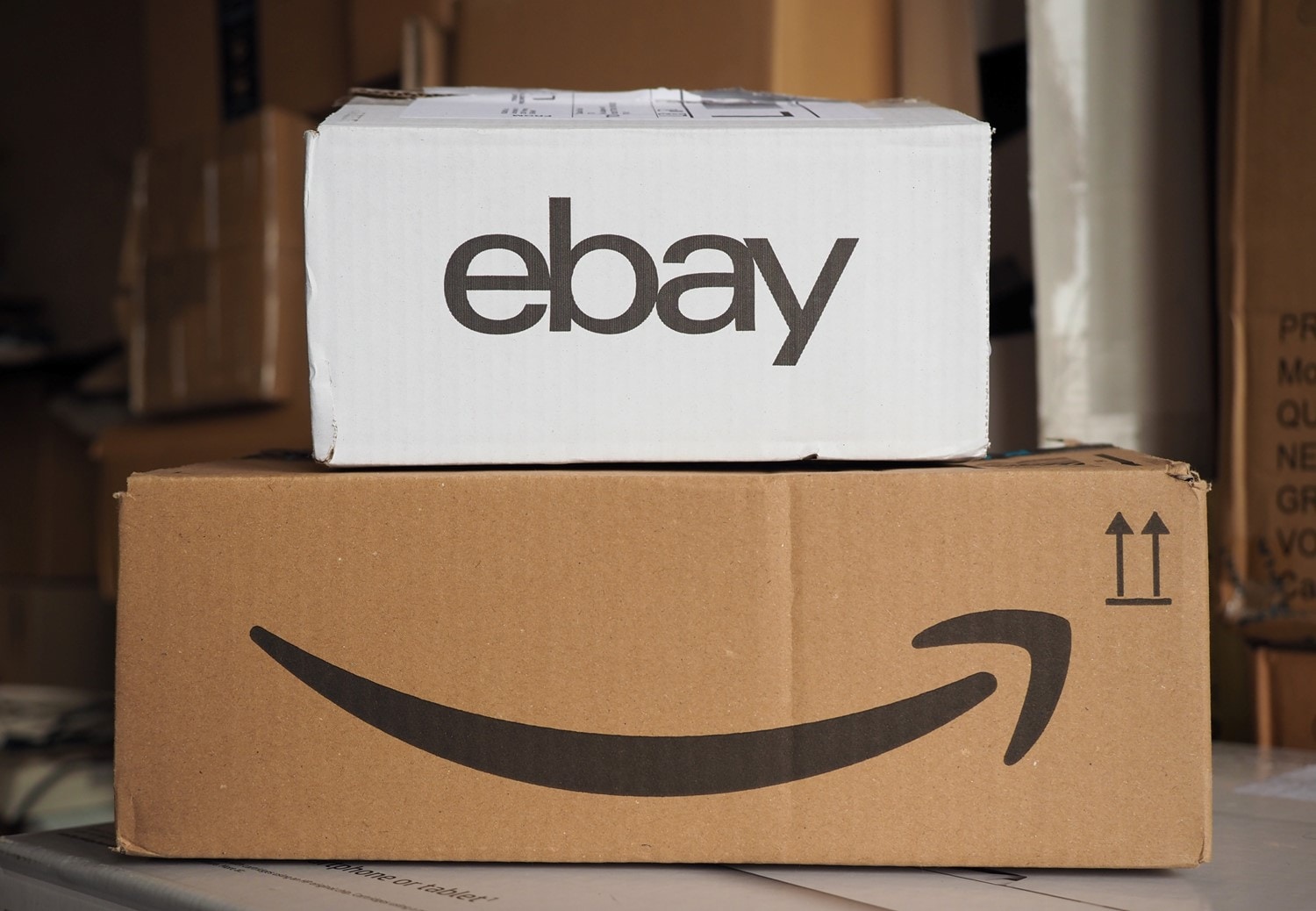 Amazon and eBay are giants of the online shopping world, but do they deliver around the world? Amazon and eBay offer international shipping to select countries and regions but note that all international shipping is subject to import taxes, fees, and customs duties.
Aside from standard shipping, packages can be sent to self-service delivery locations for pickup. Amazon customers can use secured Amazon Hub Lockers in select service areas. While eBay does not deliver to Amazon Hub Lockers, they offer in-store and local pickup options from select sellers.
Which is older, Amazon or eBay?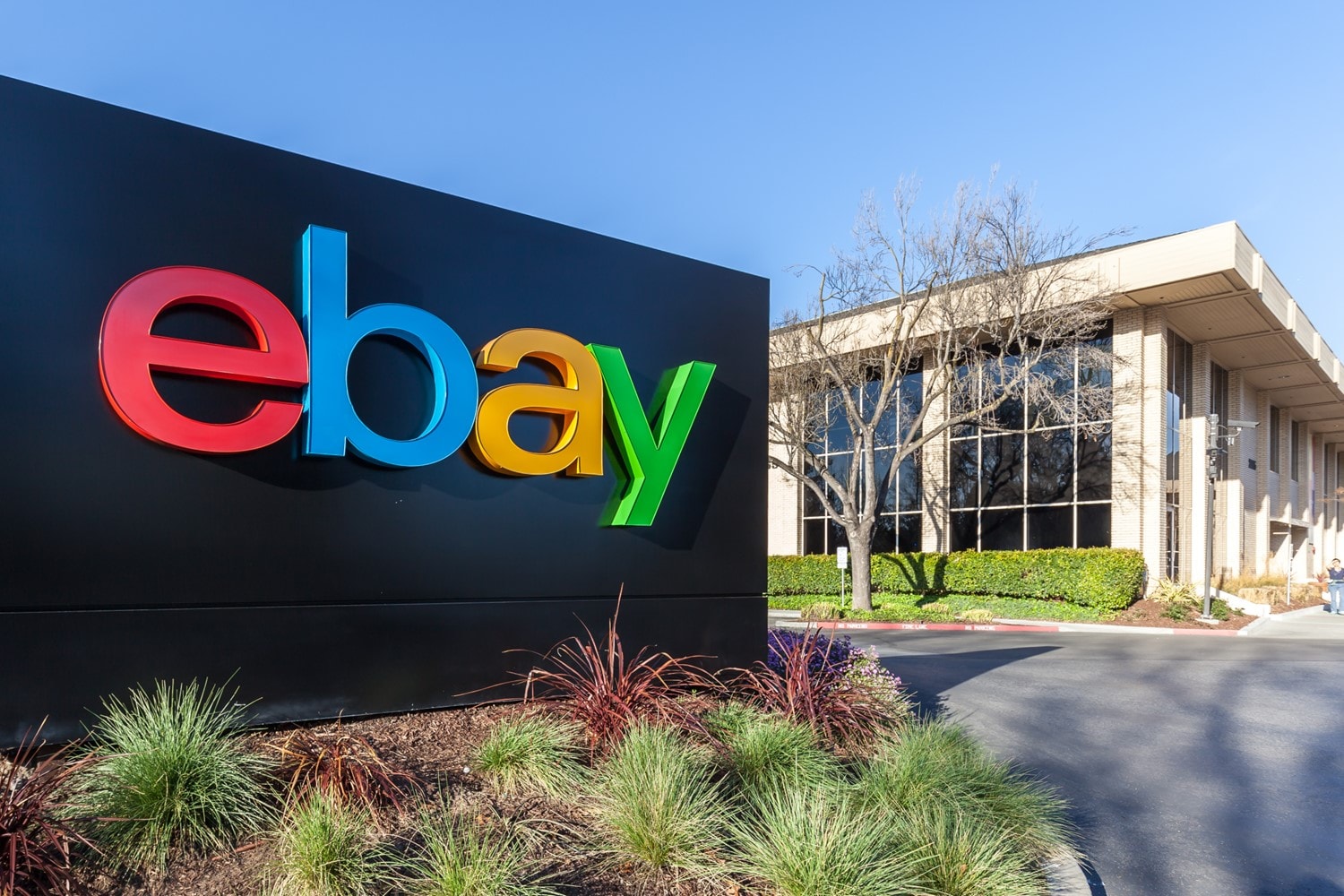 Amazon is older than eBay, but only by a year. Amazon was founded on July 5, 1994, by Jeff Bezos as an online bookseller. While eBay, launched on September 3, 1995, by Pierre Omidyar, debuted as an online marketplace under AuctionWeb.
Which is bigger, Amazon or eBay?
Amazon and eBay are two of the world's largest online marketplaces. But who is bigger, Amazon or eBay? Amazon is undeniably larger, with 2021 net sales reaching $469.8 billion compared to eBay's $13.6 billion in 2021. Is eBay bigger than Amazon in other ways? Yes, eBay has double the amount of sellers drawn in by eBay's unique auction-style sales.
Why is Amazon bigger than eBay?
Amazon's influence has grown because of its own membership program and acquisitions of other companies. The popularity of Prime membership, with free and fast shipping, provides Amazon online stores with a consistent stream of shoppers. Expanding into technology, web advertisement, entertainment, groceries, and more have boosted Amazon's influence over even more markets.
Which is safer, Amazon or eBay?
Amazon and eBay offer similar protections to keep buyers safe in their marketplaces. For example, both companies have return policies for defective products and use measures like 2-factor authentication and card data protection to keep payment and account data secure. Plus, both have customer support teams to help with any other issues.
Which is cheaper, Amazon or eBay?
Both Amazon and eBay have great deals on a variety of products. But there are ways for you to save even more. With MyUS, you can get your favorites from Amazon and eBay at a discounted shipping rate. And thanks to MyUS TruePrice Shipping, we've cut down the fees for shipping internationally, so you only pay for what your package weighs.
FAQs
Are Amazon and eBay the same company? Does Amazon own eBay?
Amazon and eBay are not the same company, and Amazon does not own eBay. Instead, each company is its own online marketplace.
Can you use Amazon vouchers and gift cards on eBay?
No. Amazon vouchers can only be redeemed on Amazon.com.
Can Amazon fulfill eBay orders?
No, Amazon cannot fulfill eBay orders. However, carriers including UPS®, FedEx®, and USPS® fulfill orders on eBay.
Does eBay accept Amazon Pay?
No, eBay does not accept Amazon Pay. Accepted payment methods include credit cards, debit cards, Apple Pay, Google Pay, and PayPal.
Can you get the eBay app on an Amazon fire tablet?
The eBay app is no longer supported on Amazon fire tablets.
Should I buy from Amazon or eBay?
Thanks to MyUS, you don't have to choose. You can buy from both and save money. The shopping process is easy for MyUS members. Just shop like normal at Amazon and eBay and enter your MyUS address in the shipping information when it's time to check out. MyUS members get great benefits, including package consolidation, lower shipping prices, and a team of shipping experts that ensure your packages arrive safe and secure.