Celebrate Belize Independence Day
Belize Independence Day is joyfully celebrated on September 21, signifying the accomplishment of the Belizean people, who gained independence from Great Britain in 1981. Annually celebrated as a national holiday across the country, celebrations include parades, dazzling costumes, and music. It's also the perfect time to visit this lovely country, connect with family and friends and honor the country's natural and historical beauties. But what if you want to surprise your loved ones with some unique gifts? Check out some interesting ideas that would make the perfect gift this Belize Independence Day.
Celebrate the Independence Day of this wonderful Central American country with MyUS. By becoming a MyUS member, shop renowned American stores with ship internationally with the most affordable delivery rates.
18K gold-plated Belize Necklace, $18.99+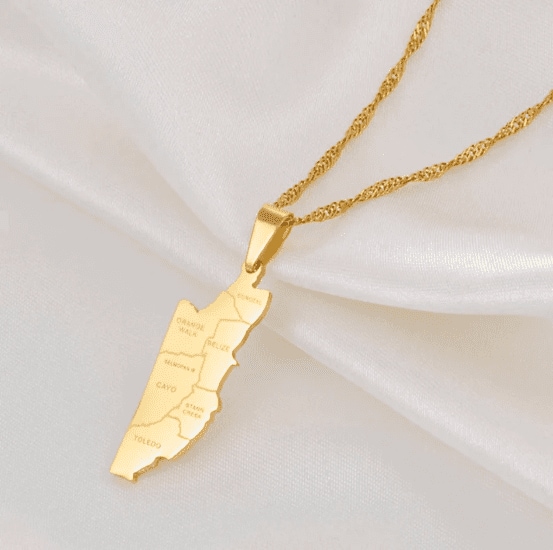 A perfect gift will remind people how much you care about them. For this Belize Independence Day, surprise your loved ones with a wearable gift. Pick your preferred chain length and show your love for Belize with this map pendant necklace. It makes the perfect gift for family and friends to show your respect for Belizean history and tradition.
"Absolutely love it! Exceeded my expectations! It's not too big or too small and I love the chain it came on! Definitely recommend 😊" comments Julia, a satisfied customer.
Long Distance Friendship Lamp, $99.00 - $198.00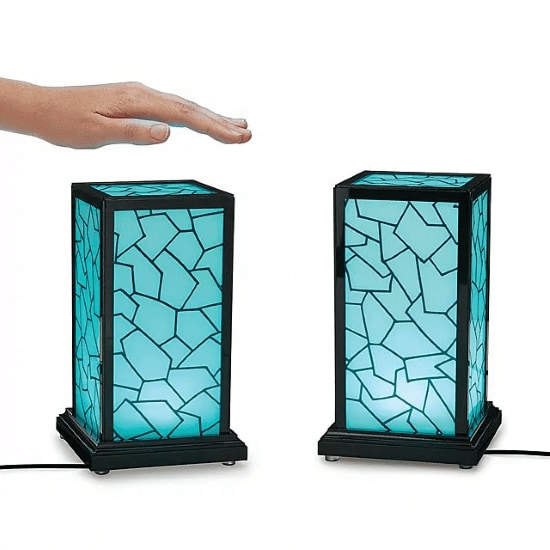 Do you have a long-distance relationship or live far away from your family? With the in-sync Long Distance Friendship Lamps, you can make this Belize Independence Day special. When you switch one on, the other one emits the same ambient glow, regardless of where it is or who is on the other end. Each user configures their lamp using Wi-Fi and then reaches out and touches the light whenever they want to let a loved one know they're thinking of them. The lamp uses a variety of rainbow colors one at a time with each touch. You can even assign a color to each loved one so that when they tap their lamp, yours will light up in their favorite color.
"I am dating a wonderful man long distance. Although we live in the same time zone, we do live in different countries. It is lovely to have visual 'light' reminders throughout the day that he is thinking of me and vice versa. It always adds a smile to my face to see it light up at random times of the day. It allows us both to know that the other is thinking of them. I should have bought this sooner," says Vanessa.
My Belize Coloring Book, $7.99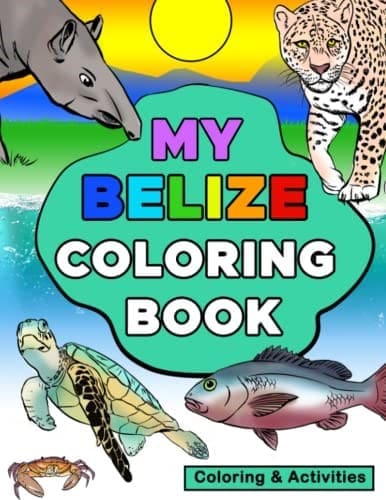 My Belize Coloring Book is the ideal gift for introducing children to the beauties of Belize. The coloring book depicts various features of Belize, such as the country's national symbols, diverse ethnicities, exotic wildlife, the Barrier Reef, and more. Each key page of the coloring book tells a unique tale of Belize. The book also includes number tracing pages and engaging activity pages to keep your child's mind engaged. This coloring book is a terrific non-screen exercise for your youngster to encourage their creativity and imagination while getting to know Belize better this Independence Day.
"Really cool Coloring and activity book_ kids love it, especially kids from Belize or who have traveled to Belize! Pages include number and game coloring activities and images of animals like The Tapir, Toucan, and Jaguar, with amazing locations like the Barrier Reef and Altun Ha Maya Temple, the Belize Flag, and lots more! Well organized and professionally illustrated! Great gift/ souvenir!" exclaims Richard Holder
Belize Vintage Tribal Turtle Gift T-Shirt, $16.99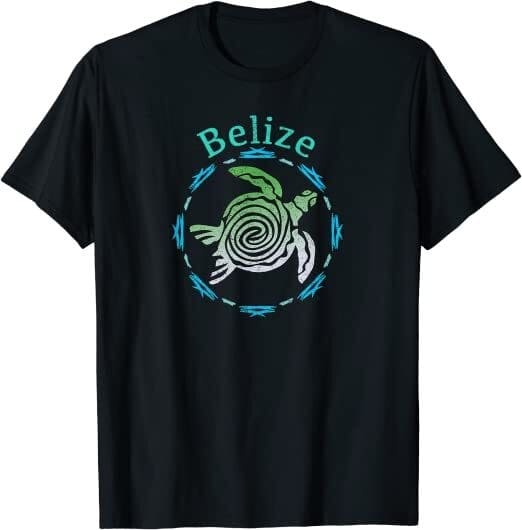 This classic Belize Tribal Turtle t-shirt makes an excellent present for everyone who enjoys Belize and vintage designs. This gift, which features one of the country's most emblematic animals—the turtle—will display your passion for the unique fauna and symbolizes a different way of spending a wonderful occasion with your loved ones. Choose from nine shirt colors and a man, woman, or child fit type before wearing this cotton t-shirt with respect and dignity.
"It was a present. The person receiving it was pleased," remarks Pete.
Personalized Necklace in Gold or Silver, $19.50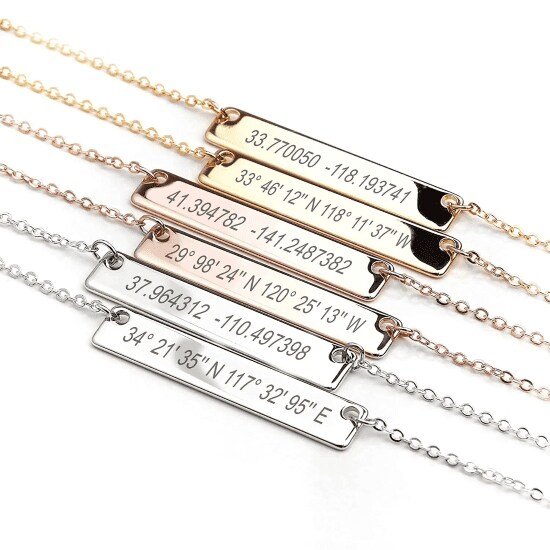 Another inventive concept for Belize's Independence Day! Wear your favorite coordinates wherever you go with the personalized nameplate necklace. Personalize this nameplate with your choice of metal finish (gold, silver, or rose gold) and inscription of your initial, name, custom messages, or unique coordinates to keep your memorable memories close to your heart. Each item is made to order, which gives our pieces a unique meaning that is specific and special to you. This name necklace is our all-time favorite since it is sweet, basic, and ageless.
"I bought two of these....one for me and one for my sister and they are lovely!!! Nicely packaged, beautiful necklace and great quality!" MamaRinnie33
Fujifilm Instax Mini 11 Instant Camera, $79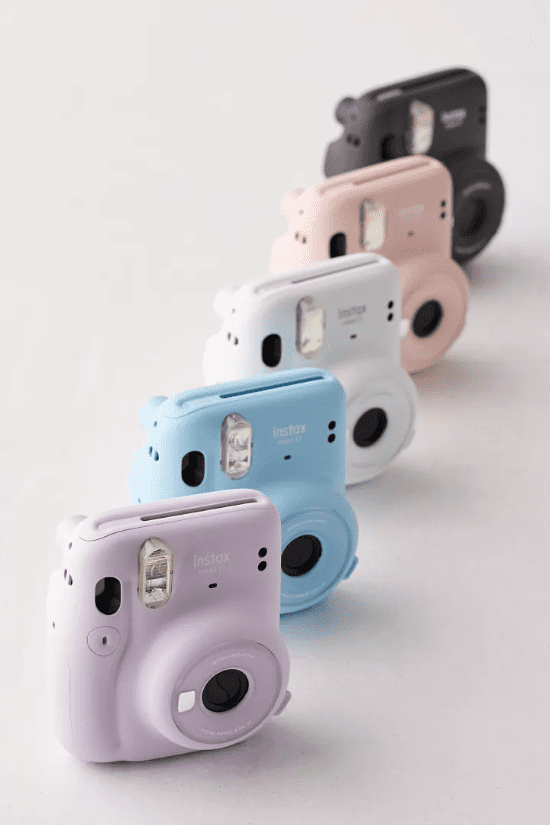 This Independence Day of Belize, make moments memorable with Fujifilm Instax Mini 11 instant camera. Featuring effortless use with automatic exposure that gets the perfect shot and a selfie mode with a built-in mirror for getting the perfect shots with your loved ones.
Catherineann states: "Easy to use and fun to have the mini pictures. Also, the camera looks cute sitting on a desk or shelf!" in their five-star review.
Old Belize Map (1921) Vintage Central America Country Atlas Poster, $15+
This reproduction print of a historical map of Belize from 1921 is an excellent present for Belize historians and history lovers, geographers, genealogists, people with local ancestors, and anyone with a soft spot for Belize. With a detailed depiction of Belize cities, towns, islands, rivers, terrain and mountain peaks, roads, railroads, and railways, it is a beautiful ornamental addition to any home!
"Beautiful quality, exactly what I was looking for. Came in time for Christmas which was a great help. Will absolutely buy from this shop again," remarks Alicia Larkins.
How will you celebrate Belize Independence Day this year? Shop your favorite gifts with MyUS Shopping and have them delivered to you in Belize or wherever you are with the lowest shipping rates with MyUS.
Check how MyUS works, get your personal MyUS address, combine your items and benefit from fast delivery rates today!
We always aim to bring our members the best shopping options available, but some of the products featured in this post may have purchase restrictions. Please visit the merchant's terms of sale, shipping guidelines, and terms and conditions to find more information.