Celebrate Eid al-Adha 2023 with these Festive Gift Ideas
Eid al-Adha, also known as the Festival of Sacrifice, is a time of joy, gratitude, and sharing with loved ones.
As the festive season approaches (June 28-29), we've curated a collection of creative and thoughtful gift ideas to help you make this Eid al-Adha truly special.
So whether you're looking for presents for family, friends, or colleagues, these gifts will add a touch of delight to the festivities. And let's be real, and every occasion is a gift-giving occasion.
Now, let's explore some great Eil al-Adha gift ideas!
Personalized Islamic Wall Art, $135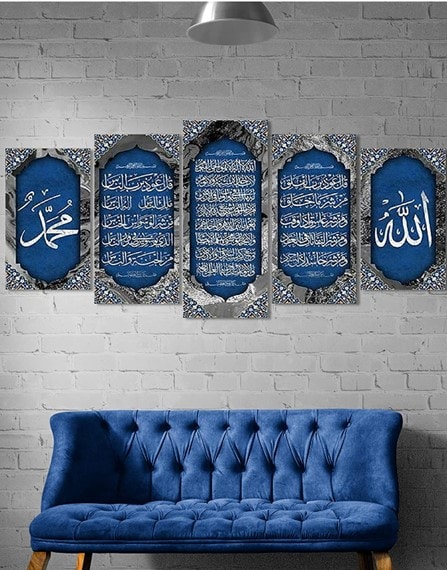 Create a memorable and unique gift by giving personalized Islamic wall art. Choose a beautiful calligraphy piece featuring verses from the Quran or a custom design that reflects the recipient's name or favorite quote. This thoughtful gift will bring beauty and spiritual inspiration to their home.
Customer Review: "I'm so pleased with the products they have made. I can't wait to put it on the wall! I keep looking at it and still so happy that I purchased it." – F Henson
Muslim Prayer Rug, $15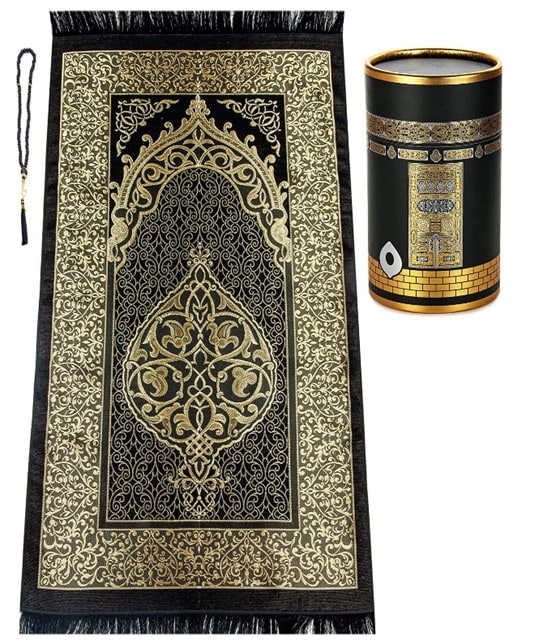 Help your loved ones elevate their prayer experience with an exquisite prayer rug. Look for intricate designs and elegant colors that symbolize unity and spirituality. A high-quality prayer rug will enhance their prayer space and serve as a beautiful piece of decor.
This Muslim prayer gift set includes a gorgeous prayer rug and beads that come packed in a beautiful cylinder box to protect them when they are not using them.
Customer Review: "So beautiful!!! Color combination excellent. Soft and easy to use and carry. Love it!" – Sultana
Eid al-Adha Tea Gift Set, $40
Curate a tea gift basket filled with traditional and festive teas. For instance, these tea assortment gift boxes contain 1 skinny tin of Moroccan Mint Green Tea, 1 skinny tin of Serene Herbal Tea, and 1 skinny tin of Morning Breakfast Tea. You can even include coffee, dates, nuts, baklava, and other mouthwatering delicacies. But be careful and make sure to ship your perishables as fast as possible!
Customer Review: "The item is cute for a gift!" – ashy2knees
Islamic Children's Book, $9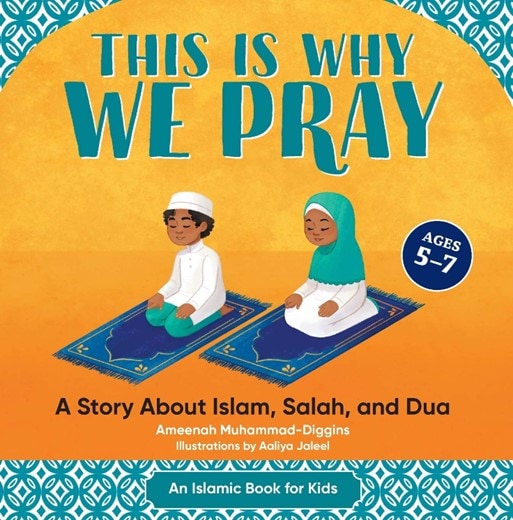 Nurture the young minds of your loved ones with fun and informative Islamic children's books. Look for beautifully illustrated stories that teach important values and principles of Islam in an engaging manner. These books create meaningful gifts promoting education, understanding, and spiritual growth.
Customer Review: "This was very informative for small children. Nice story line! Easy for children to follow. I purchased it for an older child to help him better understand Islam." – Roccie
Celebrate Eid al-Adha Gift with MyUS
Finally, to be very honest, it's not all about the gifts. Eid al-Adha is a time to celebrate and express gratitude; the gifts are just some extra attention.
However, we prepared this list for you so you can get gift ideas for everything from personalized Islamic wall art to luxurious halal chocolates and exquisite prayer rugs.
Embrace the spirit of giving and make this Eid al-Adha truly memorable for your loved ones with these creative and festive presents.
We always aim to bring our members the best shopping options available, but some of the products featured in this post may have purchase restrictions. Please visit the merchant's terms of sale, shipping guidelines, and terms and conditions to find more information.