Fill Your Christmas Stocking with Gifts Everyone Will Love!
Are you looking to make someone's holiday celebration more special? Stocking Stuffers are the go-to way to promote extra love and care to friends and family. They're also less-expensive alternatives for any gift-giver who's on a budget!
With major holiday events around the corner, people scramble to obtain and deliver presents for their loved ones. Instead of waiting at the last minute for deals and discounts, try gathering a few stocking stuffers that guarantee smiles and joy for all recipients.
Discover more wonderful and thoughtful gifts to add to your holiday stockings from US stores and ship them to your international address with MyUS! Take advantage of the exclusive discounts when you sign up for MyUS and deliver your gifts just in time for the holidays.
Bubble Candles, $14.99 (Was $19.99)
These Soy Wax Bubble Candles offer a unique take on the classic candle design that makes it an amusing stocking stuffer. Marvel at the distinct and contemporary cubed bubble design that is fun to hold in your hands or place anywhere at home. They come in various lively colors that brighten up any space and emit a relaxing and calming floral scent.
Viridiana Suarez says, "This is completely for decoration, but it is too cute! I highly recommend it if you're looking for that "aesthetic" look."
Gilded Agate Coaster, $11.20 (Was $16)
If you know anyone who loves home decor and gemstones, they should love to have these Gilded Agate Coasters in their collection. Mix and match between six colors for variety and add a touch of elegance to coffee tables, dining room tables, and kitchen countertops. Get them as an all-in-one stocking stuffer, birthday, and housewarming party gift!
"These coasters are so so pretty. I'm always getting compliments on them. And the price point is so great too! Highly recommend!" Jocelyne raves.
Portable Bluetooth Speaker, $21.99 (Was $40)
When searching for the perfect small gift for tech-savvy friends and family, gift them this EWA A106 Pro Portable Bluetooth Speaker. It's the ideal hand-held audio device that fits in hands, pockets, and luggage without taking up much space. Take this waterproof, long-lasting speaker with you while camping, relaxing at the beach, or on the road to your next destination.
Incentas states in their five-star review, "Outstanding little speaker for the price! It gets pretty loud too. This thing is perfect for the shower, and I take it everywhere for different occasions."
Medium: A Mind-Reading Party Game, $16.99 (Was $19.95)
Are you looking for a new game to play with friends and family during parties and gatherings? Put your mind-power to the test with the game of Medium! The rules are simple: go around the room in pairs, mentally determine a word associated with two different cards in three tries, and gather enough points to win the game! It's a great way to bring everyone together and enjoy a hilarious and competitive play throughout the holidays.
"The game's rules are very easy to understand, and gameplay is easy. This game was so much fun. I played it 3 times over the weekend. It's a great game to play a quick round of if you are short on time. Would recommend it!" says Nicole.
Lazy Bed Prism Glasses, $13.99
For those who want to stay in bed and catch up on their favorite books and shows, try out these Lazy Bed Prism Glasses for an improved viewing experience. There's no need to compromise your comfort when these prism glasses help you see texts and videos from a fixed position. It initially looks like a gag gift, but the health benefits of preventing neck and eye strain make these glasses essential.
This Amazon customer enjoys using these special glasses for their daily routine, stating, "I love these glasses. I use them to watch yoga videos when I am doing floor poses on my back. Great for watching TV when lying on the bed or couch watching TV. They work even better than I expected."
LEGO Classics Bricks and Functions, $23.99 (Was $29.99)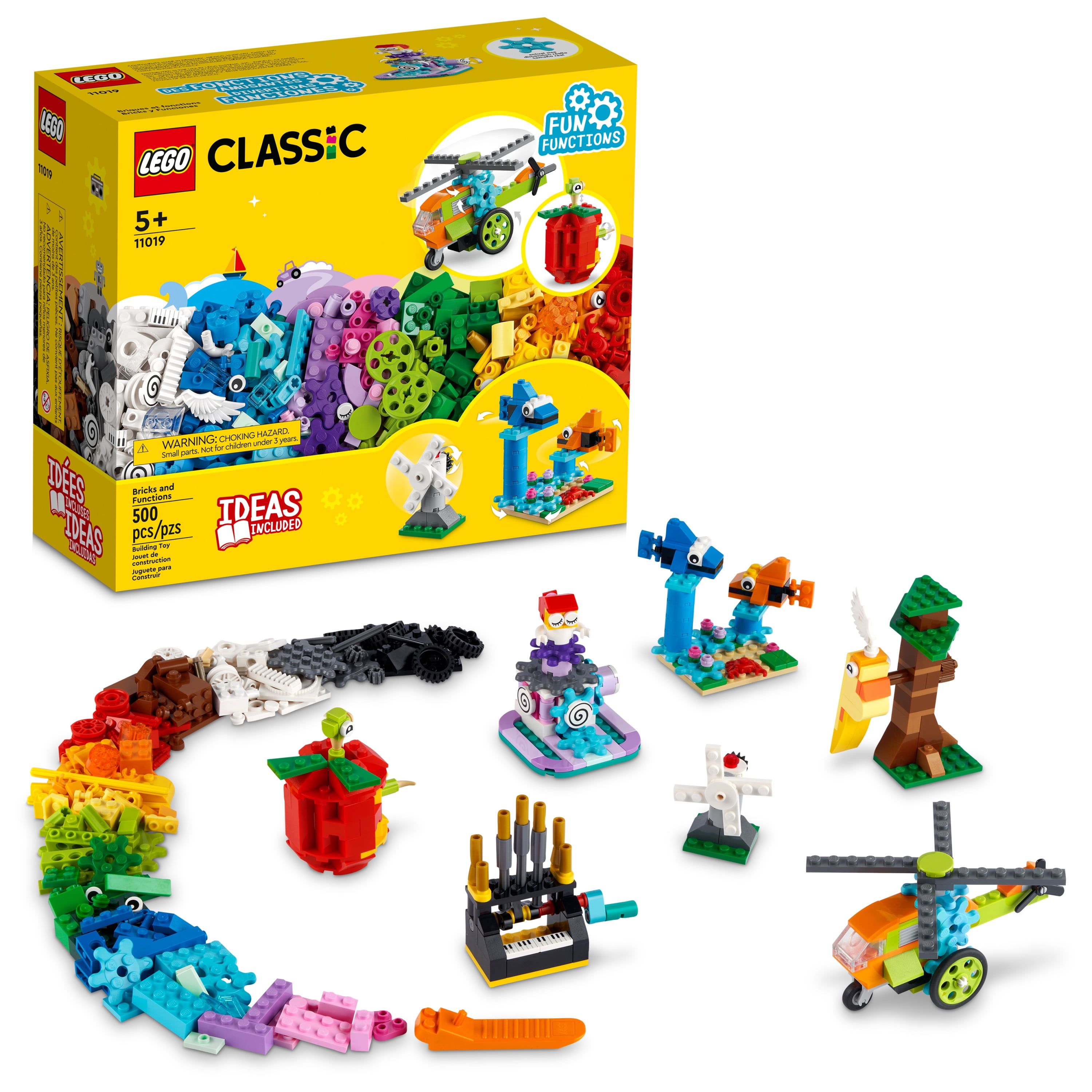 Unleash your creativity and passion for play with this LEGO Classics Brick and Functions Set! All buildable models in this set have an extra play feature that simulates movement, such as spinning helicopter rotors, windmills, diving fish, and dancing ballerinas. They offer interactive play and endless fun for all ages.
"My grandson absolutely loved this set from Lego! It was perfect for his age and with the instruction books, was able to build the different things pictured. He also was able to build a lot of things on his own." states Wawa.
Dinosaur Plush Toy, $36.99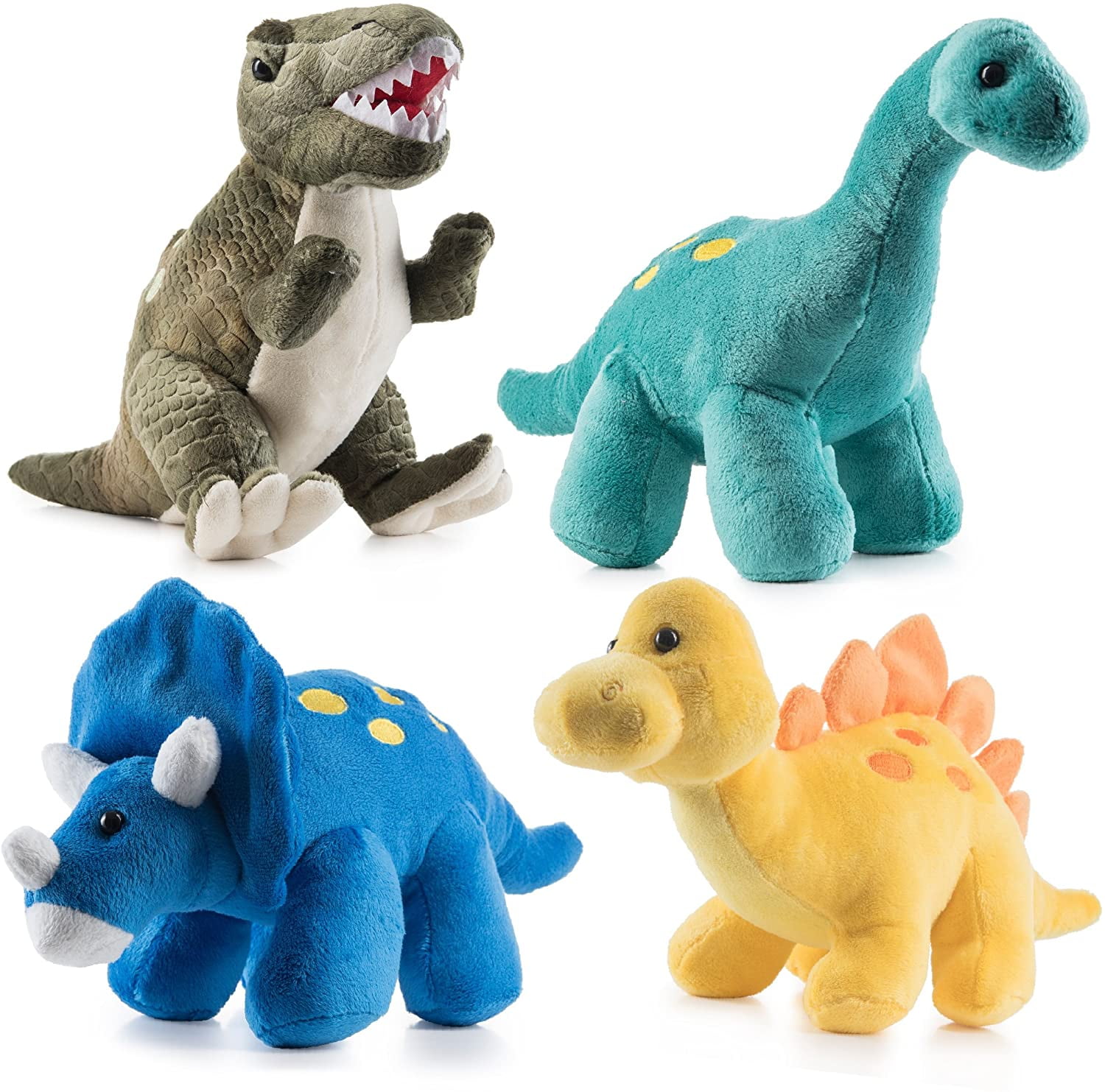 Dinosaur enthusiasts and plush toy collectors will love to receive these Dinosaur Plush Toys in their stockings during the holidays. This set comes with fan-favorite dinosaurs, such as the mighty T-Rex, Stegosaurus, Brontosaurus, and Triceratops. These soft and cuddly creatures are perfect for prehistoric playtime or bedtime experiences.
Carol writes, "Granddaughter enjoyed them. As soon as she opened them, they were her best friends!"
Sushi Socks, $32.99+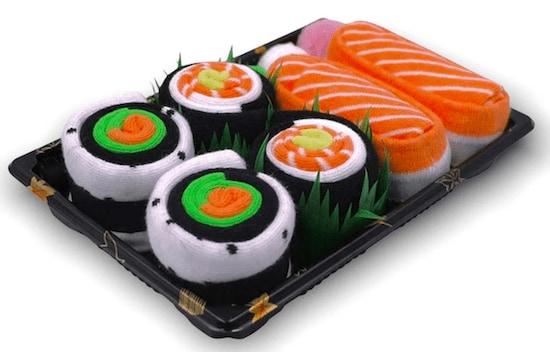 Complete any outfit with a pair of visually-striking Sushi Socks! Pair them with your favorite pants or pajamas and show off a personalized fashion style. They'll keep your feet warm during chilly days and evoke bold colors and patterns. Wear them for any occasion or leave them in the box for display.
"So cut and very original, especially for that sushi lover on your Christmas list!" Renee says in her five-star review on these Sushi Socks.
If you need more stocking stuffer suggestions, MyUS Shopping offers more products to send out during the most important dates of the holiday season. Check out additional stocking stuffers and potential Christmas gifts for loved ones from US stores and ship them internationally with MyUS!
We always aim to bring our members the best shopping options available, but some of the products featured in this post may have purchase restrictions. Please visit the merchant's terms of sale, shipping guidelines, and terms and conditions to find more information.