Get Your Body Ready For Summer With These BodyBuilding.com Supplements
Hot temperatures and longer days are right around the corner, which begs the question - is your body ready for summer?
Whether you're looking to improve your energy levels, fit back into your favorite shorts, or build lean muscle, supplements can help get you there. But which supplements will get you the quickest (and best) results? MyUS has you covered!
Bodybuilding.com has an incredible selection of supplements available on their website, and we've handpicked the best-selling and top rated products from each category to get you on the fast track to the summer body you're longing for.
Shop these supplements from Bodybuilding.com with MyUS, and you'll pay no US sales tax and enjoy free package consolidation!
Build Muscle:
Optimum Nutrition Gold Standard 100% Whey Protein Powder $17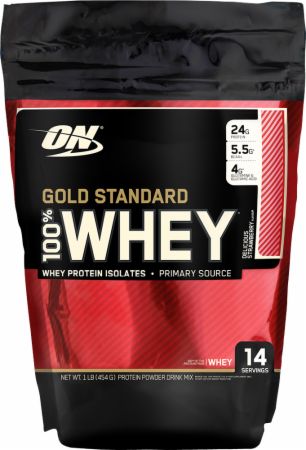 Protein is an important part of any healthy diet, and protein powders can help you build muscle, lose weight, recover from workouts faster and improve overall health. On the market for over 24 years, Optimum Nutrition's Gold Standard 100% Whey has set the standard for protein powders, making it an easy top pick. Each serving provides 24 grams of rapidly digesting whey protein with low levels of fat, cholesterol, lactose and other stuff you can do without and mixes easily with just a glass and spoon. And with over 20 flavors to choose from, there's something for every palette. Chocolate Peanut Butter and Delicious Strawberry are top sellers!
Bodybuilding.com Signature Protein Crunch Bars $25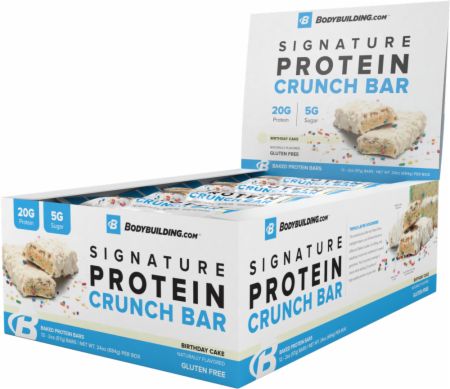 Most protein bars are candy bars in disguise, so if you're looking for a grab-it-and-go protein bar that will help you build muscle and lose weight, you'll need to read the label and pick a bar that's high in protein (16-30 grams), low in sugar, bonus points if it tastes good, right? BodyBuilding.com's Signature Protein Crunch Bars check all the boxes. Each bar contains 20 grams of whey protein, 5 grams of fiber, only 5 grams of sugar, and they taste awesome! "The chocolate chip cookie dough was my favorite... until they made the birthday cake flavor! These are so good it feels like I'm cheating on my diet!" said haideewersal in their 10/10 product review.
Pre-Workout Support:
Pre JYM Pre-Workout Powder $38

If you want to increase your energy, focus, and endurance in the gym, but feeling like taking a nap instead, pre-workout supplements are a big help. Pre JYM Pre-Workout Powder is a powerhouse, packed with 13-hand picked ingredients to help build lean muscle, torch body fat, improve strength, and boost your speed and endurance. There are seven flavors to chose from, with Raspberry Lemonade and Cherry Limeade getting the highest taste ratings.
Post-Workout Recovery:
BCAA Energy Powder $20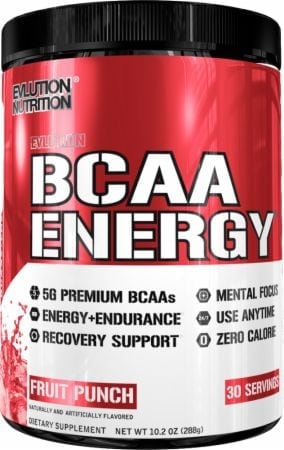 When you're trying to encourage optimal muscle growth, fast recovery times lead to faster results, and post-workout recovery products can help get you there, and our top pick is BCAA Energy Powder from Evlution Nutrition. This top rated powder has 5g of the highest quality BCAAs per serving combined with Beta Alanine, L-alanine and Taurine, and is filled with naturally sourced energizers, including green coffee and green tea to support focus and recovery after a grueling workout or anytime you need an energy boost.
Burn Fat:
QuadraLean Thermogenic Food Supplement $20
Want to lose weight before swimsuit season? Fat burning supplements help support fat loss by enhancing metabolism, maintaining healthy appetite, and minimizing cravings while increasing energy and focus. QuadraLean Thermogenic from RSP Nutrition is a cutting edge Thermogenic food supplement that's designed to burn fat while simultaneously providing energy and focus. "This is a great product! I have more energy and sustained energy to. I will keep using this and I have recommended this to friends and family. Big thumbs up!" says Brandoncwood in his review on Bodybuilding.com
Support Endurance:
Platinum 100% Creatine $11
Creatine supports muscular endurance so you can increase your reps and may also help increase speed, making it a favorite among athletes and weekend warriors alike. MuscleTech's Platinum 100% Creatine is an ultra-pure micronized creatine powder that supports lean muscle, increases strength, and improves recovery times. And for those of us that are picky when it comes to flavors, you'll be excited to learn that Platinum 100% Creatine is unflavored and can be easily mixed into any beverage.
Nutrition:
Bodybuilding.com Signature Multivitamin $15
Nutritional gaps can cause deficiencies that can hinder your performance, ability to lose weight, and overall mood, so adding a quality multi-vitamin to your routine is a no-brainer. Bodybuilding.com's Signature Multivitamin is formulated for the specific needs of athletes, contains 29 nutrients in one easy-to-swallow pill, and at just 15 US dollars per 90 tablets, it's a great value too! "Love that I only have to take one. My previous vitamin had me take three at once. I feel better when I take them and not as good when I don't (coincidence?)" says GrowOhio1988 in their product review.
We always aim to bring our members the best shopping options available, but some of the products featured in this post may have purchase restrictions. To find more information, please visit the merchant's terms of sale, shipping guidelines and/or terms and conditions.