Gift Ideas to Celebrate Diwali with Friends and Family
Diwali, also known as Dipawali, is India's most important holiday of the year. The event is named after the row (avali) of clay lamps (deepa) that Indians light outside their homes to represent the inner light that shields them from spiritual darkness. This event is as significant to Hindus as Christmas is to Christians.
Diwali is celebrated for five days. People clean their homes and shop for gold or kitchen equipment on the first day to bring good fortune. On the second day, homes are decorated with clay lamps and rangoli designs on the floor created with colorful powders or sand. The third day of the event is the most important, with families gathering for Lakshmi puja, a prayer to Goddess Lakshmi, followed by wonderful feasts and firework shoes. The fourth day represents the start of the new year. Friends and family pay visits with gifts and best wishes for the new year on this day. The fifth and the last day is reserved for brothers visiting their married sisters, who welcome them with love and tasty treats.
Diwali is a time to express your generosity and affection for your loved ones by purchasing thoughtful presents for them. We've compiled a list of some of this year's most popular Diwali gifts. With MyUS, you can shop the best Diwali gifts from US stores from wherever you are and have them delivered globally with the lowest shipping costs.
Diwali Decoration Craft Kit for Kids, $32.99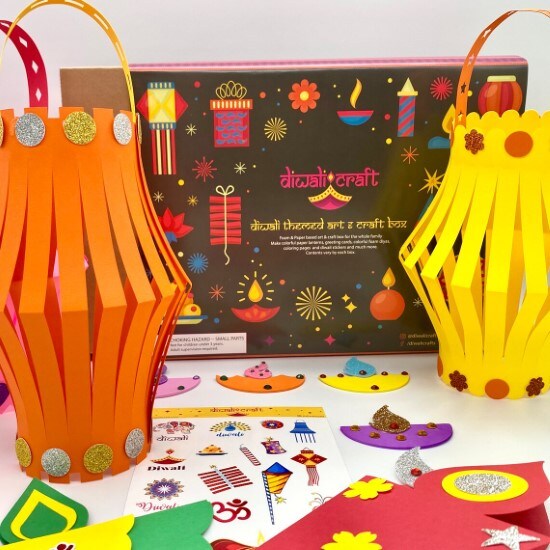 Share tradition in a fun way with your kids, nieces, and nephew this Diwali. This Diwali Decoration Craft Kit for Kids includes safe and colorful items that promise to be an enjoyable experience to make paper lanterns. The kit includes multi-color and glitter paper-based shapes and rhinestones that you can use to adorn your creation. This gift is suitable for little kids 3-5 years.
"I received this order promptly before Diwali. I enjoyed creating the lanterns and diyas with my toddler. It looked beautiful. Added a few of my decorations. But overall, very creative and a fun activity," recommends Nupoor.
Made in India: Recipes from an Indian Family Kitchen, $23.49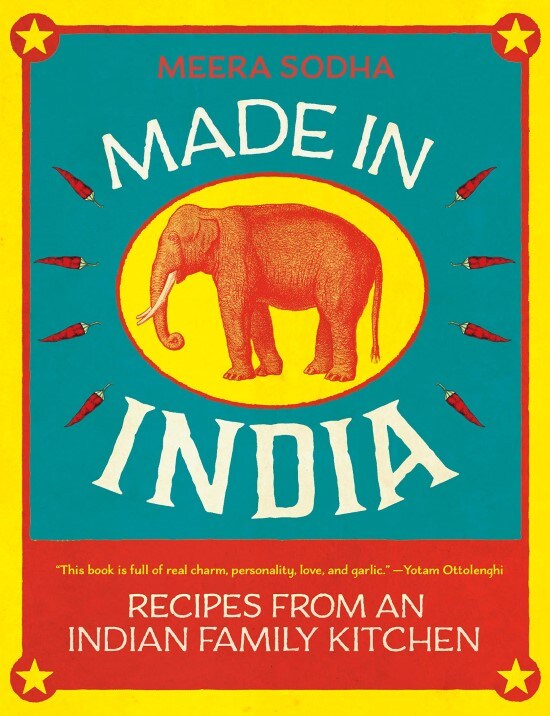 For kitchen maestros, we have the perfect gift idea: Made in India: Recipes from an Indian Family Kitchen is a best-selling recipe book with over 130 delicious recipes collected from three generations. From hot chapatis to fragrant curries, side dishes, and desserts, prepare original Indian homemade recipes with a pinch of salt and love.
"This is without a doubt the best recipe book I've ever bought. Seriously! It may be my first journey into Indian cookery but each and every dish I've tried has been SO very tasty. The reason is that the recipes have been compiled with heart and moreover very accurately transcribed. Just follow the directions to a T and I promise you will not be disappointed! If cooking for two, precisely halve the quantities of ingredients. Buy this book if you want to experience deliciously fresh flavor sensations," remarks Mr D Hentschel.
Hindi Name Necklace, $20.72+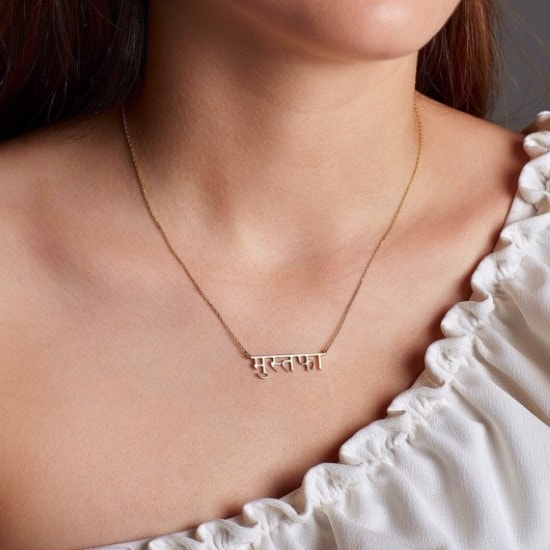 Whatever the occasion is, a personalized gift always leaves a bigger impact. For Diwali, you can surprise your friends or family members by gifting them a sterling silver necklace with handmade lettering of your preferred name in Hindi transcription.
"Absolutely love this necklace! I wanted to find a necklace that was in Bangla, as it's my mother language, so I contacted the shop owner whom was more than happy to make my vision a reality! The necklace is beautiful and very dainty, and the lettering for the name is absolutely beautiful, would definitely recommend it!" exclaims Zarrin Iqbal.
NOBILITY Ganesha Brass Hanging Diya Statue Idol with Bell, $28.99
Get this Deepak with bells to bring riches and good fortune to your home. This brass showpiece is shaped like Lord Ganesha's face and is intricately crafted to add a new look to your walls. This display also includes three diya holders and is fitted with three bells to provide religious serenity to your home décor. The wall hanging is bright and lovely in any environment.
"Beautiful piece for wall hanging. Worth for money," comments Rajagopal.
Chai Kit by Diaspora Co., $75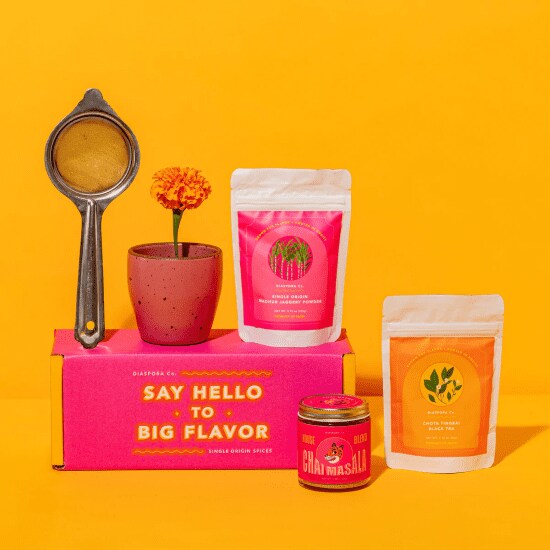 For tea lovers, this Chai kit by Diaspora Co. will make a great Diwali gift. The kit includes everything you need for the ritual of making and sipping chai. Your distinctly Diaspora chai experience is meant to honor tradition and celebrate both the legacy and future of chai sipping! Try the Diaspora Co. Chai Masala, East Fork Chai Kulhad, Chota Tingrai black tea, Madhur jaggery powder with the help of a stainless-steel strainer.
Tanya is one of many customers who are satisfied with this product: "Bought the kit mainly because of the khular, which is very cute and versatile. I grew up making and drinking masala chai, and didn't think I needed a blend to make a tasty cup. Now I'm hooked on the chai masala and will be re-purchasing that and the jaggery. Love this kit," she comments
Bagheera Pintuck Nightgown, $138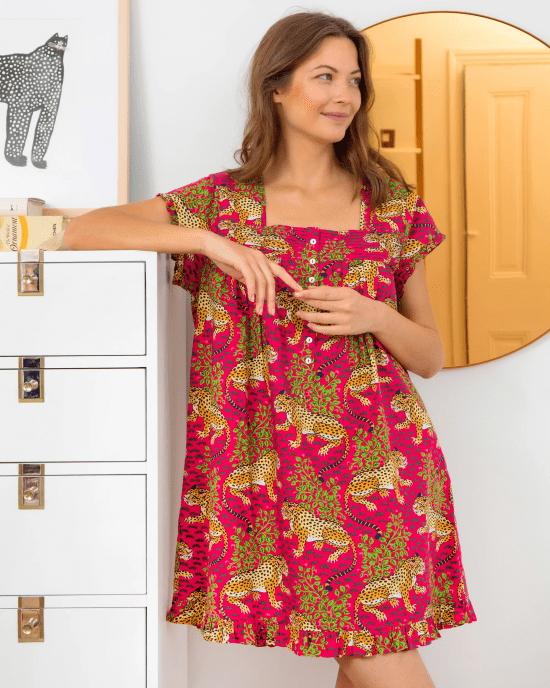 If you still haven't found your favorite gift option, check out this Pintuck Nightgown in Bagheera Print. A blend of girly and fierce, the colorful sleepwear is an adorable option for anyone who wants to make an impression. It's made of organic cotton and is machine-washable.
If your cat-like instincts are kicking in, they're probably saying you found your new favorite nightgown.
"First: love the design, fabric quality, and colors! Second: great for sleeping and/or lounging— multi-purpose. I am only 5'3" and find the length to be perfect-not too short and not too long. It is pricey but I think it is worth the money when you compare the quality—100% organic cotton is not the fabric used in normal nightwear! Highly recommend! Also makes an impressive gift!" says Leslie Y.
Bestselling Duo Set of 2 Kajal Eyeliners, $40
Time to renew your make-up kit? Try Kulfi Beauty's two Best-Selling Kajal Eyeliners for an ultra-smooth, waterproof, smudge-proof, drag-proof experience with long-lasting intensity. The Nazar No More comes in black and the Cheeky Chiku comes in Brown.
"I have not been able to wear eyeliners for a long time, due to sensitive eyes. I have tried everything Sephora, Clinique, and Thrive cosmetics has to offer. Nothing works. Alas! My last effort before giving up entirely and I found Kulfi....what a delight to have my big eyes become dramatic with no tears and no sting," states Belize.
Have you found your perfect Diwali gifts for friends and family? Shop with MyUS to save up to 80% on international shipping and pay no US sales tax! Get what you love from the US delivered to your doorstep.
We always aim to bring our members the best shopping options available, but some of the products featured in this post may have purchase restrictions. Please visit the merchant's terms of sale, shipping guidelines, and terms and conditions to find more information.