Hijabi Bloggers We Love Following
We can't help it, we've completely fallen for these Hijabi fashion and beauty influencers who are changing the face of modest fashion. Hailing from around the globe, including UAE, Sweden, United Kingdom, and USA, these fashionistas are the ones to watch.
Meet the women who are making the trends (and waves!) in Hijabi style:
Saufeeya Goodson
Based in both Dubai and the US, Saufeeya Goodson is a fashion blogger and the creative mind behind @hijabfashion on Instagram. She has a bold sense of style and enjoys the eclectic mix of bold details with urban staples.
Follow her on adventures in style on Instagram.
Heba Jalloul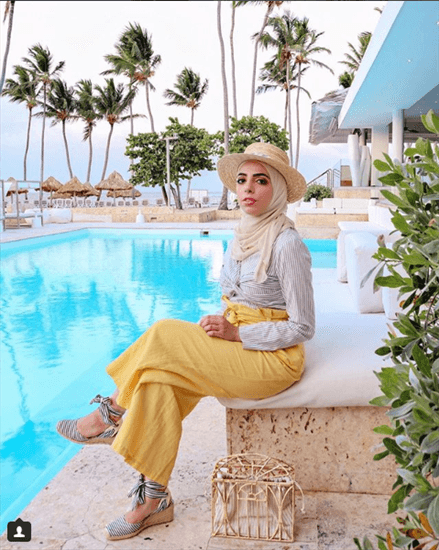 Heba Jalloul is an Arab-American fashion blogger currently residing in New York, USA. Not afraid of color and prints, she styles everything from bold statement pieces to muted colors with modesty and ease. Her YouTube tutorials on makeup and how to fashion a hijab are straightforward and always fun to watch.
Follow her on Instagram and check her out on YouTube.
Ascia al Faraj
Ascia al Faraj is a Kuwait-based blogger that documents everything from her personal style to travel and beauty with her husband Ahmed as The Hybrids on their YouTube channel and blog. While they started blogging part-time, they are now an internationally recognized platform and have collaborated with some of the world's leading fashion and beauty brands.
Follow her on Instagram, and check out The Hybrids on YouTube and their blog.
Imane Alasry

Based in Stockholm, Sweden, Imane Alasry is nicknamed the "Modest Minimalist" for her minimal take on fashion. She creates her looks with cool neutrals with sporty silhouettes that give a nod to Scandinavian fashion.
Get inspired by her personal style by following her on Instagram.
Dalal AlDoud

One of the most prominent names and faces in the Middle East for fashion and beauty, Dalal AlDoud jumped onto the social media scene in 2012 with her blog Dalalid, sharing her daily personal style and makeup tips and quickly found her role as an influencer in the region.
Visit Dalal's videos on YouTube, check out her blog, and her Instagram account should be on everyone's must-follow list!
Melanie Elturk
Founder and CEO of Haute Hijab, Melanie Elturk is a true fashionista, creating her business out of a passion for vintage scarves and an affinity for all things classic. She pairs modern staples with innovative prints and distressed jeans for a timeless yet modern look.
Follow Melanie on Instagram, check out her YouTube channel, and shop her website Haute Hijab.
Mariah Idrissi

British model and blogger Mariah Idrissi stepped into the spotlight in 2015 as H&M's first hijabi model as part of their "Close the Loop" campaign. Since then, she's become a leading authority on modest fashion, mixing feminine pieces with menswear, wearing turban-style hijabs, and giving off a super cool vibe.
Follow her on Instagram and Facebook.
Dina Torkia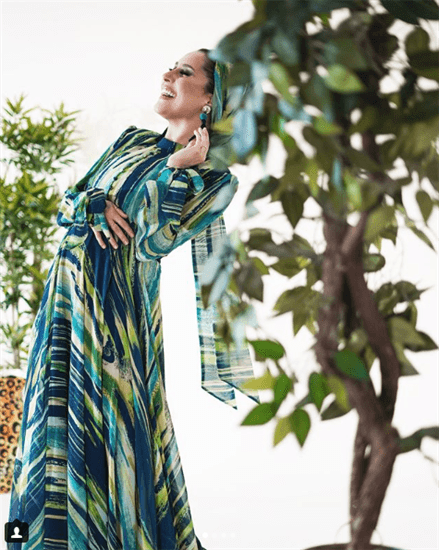 For over eight years, vlogger Dina Torkia has used her online platform as an outlet for her creativity, as well as a way to spread awareness about "modest fashion." Her style is big and bold, embracing a wide range of rich, saturated colors.
Subscribe to Youtube channel and follow her on Instagram.
Hanan Tehaili
Hanan Tehaili is known for her YouTube hijab tutorials and uber-creative hijab styling. She loves to combine classic staples and soft colors to create modern looks that feel fresh while remaining modest.
Subscribe to her YouTube channel and follow her on Instagram.
Habiba da Silva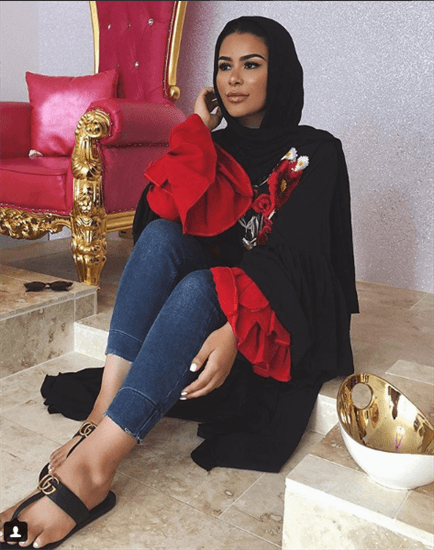 Habiba da Silva is a self-described "international influencer", and we couldn't agree more. Based in the United Kingdom with over 1.5 million followers across social media, she's well known for her beauty and fashion videos on YouTube, and you can shop her fashion collections on her self-titled blog.
Follow her on Instagram, subscribe to her blog, and check out her YourTube channel for beauty and fashion tips.
Who Are Your Favorite Hijabi Bloggers?
Did we miss any of your favorite Hijabi beauty and style gurus? We'd love to hear from you. Let us know on Facebook who should be added to this list!