The US Stores & Websites International Shoppers Love the Most
With all of the choices available on the internet, how do you choose which stores to shop? A good start is checking out the websites that are most popular because they often have the latest styles, widest selections and best prices.
Take a look at the American stores that were the most popular in 2016 to find a new favorite (you can shop these stores and ship anywhere in the world when you're a MyUS member!).
#15th Most Popular US Website/Store: J. Crew
J.Crew is an iconic brand with a huge worldwide following. They carry timeless fashion in bold colors for women, men, boys and girls. Although they do carry sport coats and evening wear, they are best known for their casual clothing lines, jewelry and accessories. Find all the latest styles from J. Crew here.
#14 Victoria's Secret
From swimwear and pajamas to bras and lingerie, Victoria's Secret is a world-wide favorite with a huge following. You can also find the popular product line Pink here, which caters to a younger audience. Shop Victoria's Secret here.
#13 Bath & Body Works
Shop Bath & Body Works for perfume, lotions, body wash, skin care and home fragrance in a huge variety of scents. This store is super popular for gift-giving, with ready made gifts sets, DIY gift kits, aromatherapy and their "World's Best" 3-Wick candles. Find your new favorites here.
#12 Walmart.com
Walmart is a great site to shop for everyday items such as skin care and toiletries, but it's also a great place to find deals on toys, video games, movies, appliances, clothing and much more. Shop their website here.
#11 Zulily.com
Love a great deal? Zulily has daily "flash" sales where you can save up to 70% on the latest styles for moms, babies, kids and men as well as home decor and toys. Shop the deals here.
#10 6pm.com
6pm is guilt free shopping at it's best. They carry a huge variety of footwear, clothing, handbags and accessories for every member of the family with great prices and daily sales. Shop 6pm.com here.
#9 Beauty.com
Beauty.com carried a huge variety of beauty and skin care products, and was recently acquired by Walgreens.com. Walgreens.com carries almost all of the same loved brands as Beauty.com, but also has a great selection of health care products, diet & fitness, vitamins, supplements and much more. Check out their selection here.
#8 The Disney Store
Have a fan of Star Wars, Marvel comics or Disney princesses in your family? The Disney Store is the best place to find all the licensed merchandise your little ones want, including clothing, costumes, toys, bedding and more. Shop all of Disney here.
#7 Drugstore.com
Drugstore.com has been a favorite of international shoppers for years, with a great selection of health care products, cosmetics, toiletries and much more. Along with Beauty.com, they were recently acquired by Walgreens.com, and under this new umbrella you can now find many of the same American products of all three of these websites in one place right here.
#6 Forever 21
Forever 21 is all about the latest fashion trends for teens and young adults, including jeans, jackets, footwear, swimwear, cosmetics and accessories. Shop their website here for today's hottest trends at affordable prices.
#5 Nordstrom's Online Department Store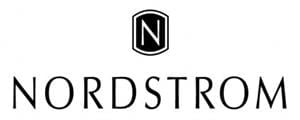 Luxury is the name of the game at Nordstrom, but you can find some surprisingly good deals on their website. Best known for their awesome shoe department, you can also find everything from casual to formalwear for women, men & children and decorative items for the home. Shop Nordstrom's here.
#4 Carter's
Want only the best for baby? Carter's is the leading brand for infant and toddler clothing, swimwear, shoes, toys and gifts. Even better, sales and promotions are frequent on this website, making it easy to score high quality baby items at great prices. They also sell Osh Kosh B'Gosh! Shop Carter's online store here.
#3 GAP
While GAP carries a full line of sportswear for men, women and kids, they are best known and loved for their denim, which launched the brand to fame in 1969. Check them out for your next pair of jeans - skinny, straight, relaxed or anywhere in between. Shop their website here.
#2 Colourpop

Colourpop is a must shop for beauty fashionistas. Best known for their gorgeous assortment of pressed powders, lipsticks and eye shadows, they also have a Hello Kitty line of cosmetics that's insanely popular right now. Shop Colourpop here.
#1 US Website Around the World: Amazon
Whatever you're looking for, chances are that Amazon has it. Amazon has a massive selection in every department, including sports & outdoor equipment, Kindle e-readers, Alexa & Amazon Echo, electronics, computers and much more. They also have a very active reviews section that can be helpful when trying to decide between products. Check out amazon.com here.
How Do People Outside the US Shop These Stores if They Don't Ship Internationally? (The Secret is MyUS)
Do you want to buy American products but can't because the store won't ship internationally or they refuse to accept your credit card? MyUS can help! Sign up today & instantly receive a US shipping address.
You just use that address when you checkout on US websites, your packages will come to our Florida facility, and we'll re-ship them to you in as fast as 2-4 days worldwide.
Shopping with MyUS
Want to have all your products from different stores bought with one checkout button? Check out the MyUS Shopping extension to help you buy from all your favorite US stores. Save 7-9% by paying ZERO US sales tax with MyUS.
MyUS staff makes every effort to provide the proper shopping information for the websites listed above. Pricing and availability are subject to change without notice. Additionally, some stores may not accept all forms of international payment, or have additional shipping restrictions. Please visit the stores website for complete terms of sales, conditions or for more information.