From Boredom to Brilliance: Unleashing the Fun in After-School Hobbies
After school, children should dedicate time to master new skills aside from homework. If they love sports, musical instruments, arts and crafts, gardening, or dancing, they should learn from the comfort of their homes. Fortunately, many products specialize in these activities without compromising the home. Children can play table tennis, cornhole, badminton, mini-golf, recorders, saxophones, guitars, and more indoors and outdoors.
These items and activities do not require extra heavy equipment to set up and store, which helps children learn organizational skills and to clean up after every activity. Between summer break and school, children should encourage themselves to master something new to be versatile, well-rounded, and productive.
MyUS is here to help parents and families find the perfect products that enhance after-school activities and hobbies from popular and trustworthy US stores! When you join MyUS, you can obtain products that enhance your child's expertise from popular US stores and utilize lightning-quick shipping to 220+ countries in no time!
RockJam Keyboard Piano Kit $109.99
If your children want to learn to play the piano between lessons and school, look no further than this RockJam Keyboard Kit for a classical music experience. Not only does it feature a portable digital keyboard, stand, and bench, but it also includes an app that helps children recreate their favorite songs. The latest chipset allows users to access various tones, rhythms, and demos essential to your growing musicians. This keyboard kit is instrumental in improving children's hand-eye coordination and self-expression. It is lightweight for easy transportation and portable anywhere inside and outside the house. Shop here to see which additional instruments your children would love to try next!
Customer Review: "So far, this has been a great set! The stand and chair were easy to set up, the headphones work well, and the keyboard was exactly what we wanted. Good sound, nice size, works well, appreciated the sticker labels (which are helping my daughter), the keys don't stick, and it's perfect for our needs. We're very happy with this purchase." - MaggieMay.
Yamaha Half-Size Classical Guitar $129.99
Any music student who plays guitar and is interested in playing outside of school will benefit from using a brand-new Yamaha Half-Size Guitar for practice at home. Learning the guitar improves children's self-confidence, memory, concentration, and social skills. Strumming the strings and memorizing musical patterns makes playing stimulating and fun after school. Acoustic guitars are one of the quietest instruments to practice at home without disturbing busy siblings and parents. If you want to search for other types of guitars, check out Amazon's selection of electric and acoustic kits here!
Customer Review: "This little Yamaha classical is a very nice guitar for a child beginning to learn to play. I gave it a five-star rating based on how well it does what it is meant to do, namely serve as a child's beginner-level classical guitar. It does this job nicely for the price, is very playable, and even manages to sound good considering the low price and small size." - Michael Cornett.
Rec League Badminton Racquet Set $24.99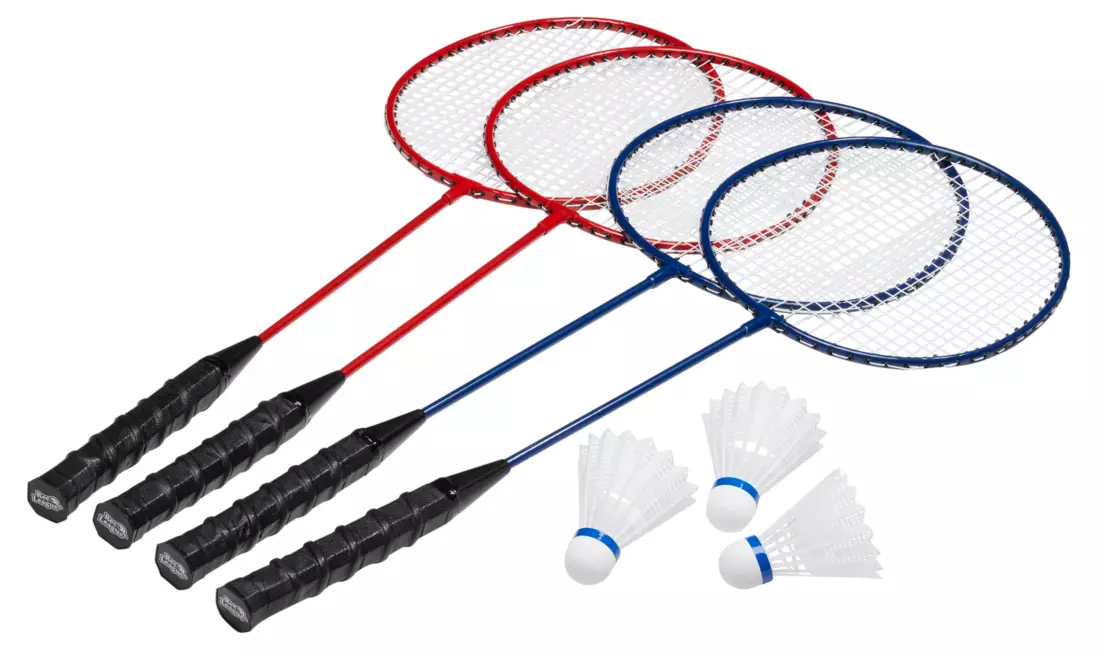 If your children want to dabble in Badminton, what better way to introduce them than this Rec League Badminton Set as their after-school activity? This set includes four durable steel racquets in red and blue colors so the whole family can play on two teams. It also comes with three shuttlecocks, which are soft and safe for indoor gameplay.
Badminton is a stimulating and safer alternative to tennis and intensive sports, which entices younger players to participate and have fun. Check out Dick's Sporting Goods for recreational sports substitute products, clothing, and gear.
Customer Review: "My son was impressed with this product. Awesome badminton set. very portable and compact." - Ranjith Thangavel.
Mini Insta Indoor Soccer Set, $44.99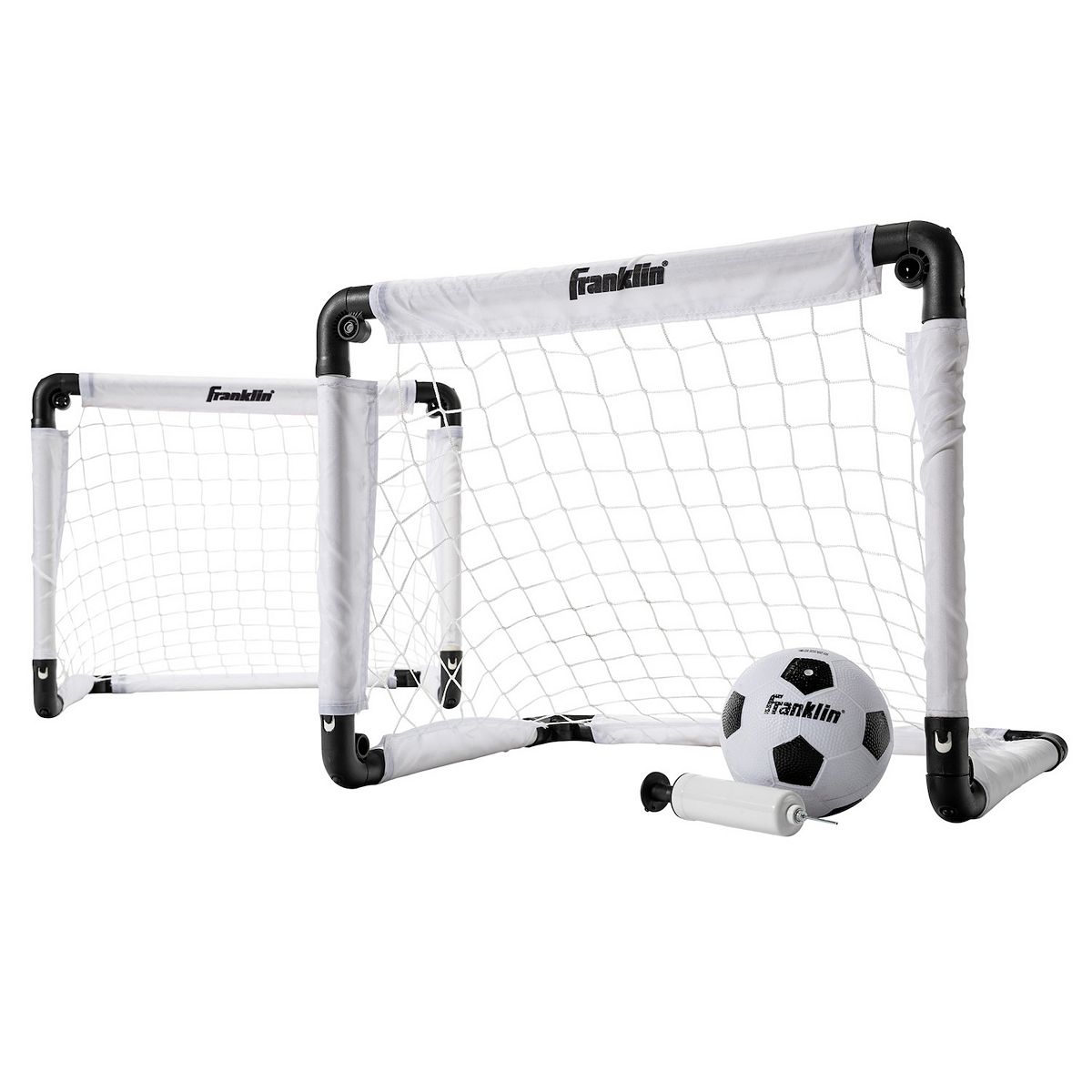 Do your children have an active lifestyle that requires a lot of practice outside of school? If they enjoy playing soccer on the field, they will love playing in the comfort of their backyard with this Mini Insta Indoor Soccer Set! It's the ideal set that's portable, easy to set up, and fun to use for training sessions and friendly game sessions with the whole family.
Browse through Kohl's for additional soccer items, sports apparel, clothing, and more for after-school activities! You never know what you need for other sports activities at home and school.
Customer Review: "I have to little ones, and this is Perfect! They love it! Easy setup. Lightweight but sturdy. Perfect for afternoon soccer games" - 501Hogfanatic.
Creative Kids Beginner Crochet Kit, $22.99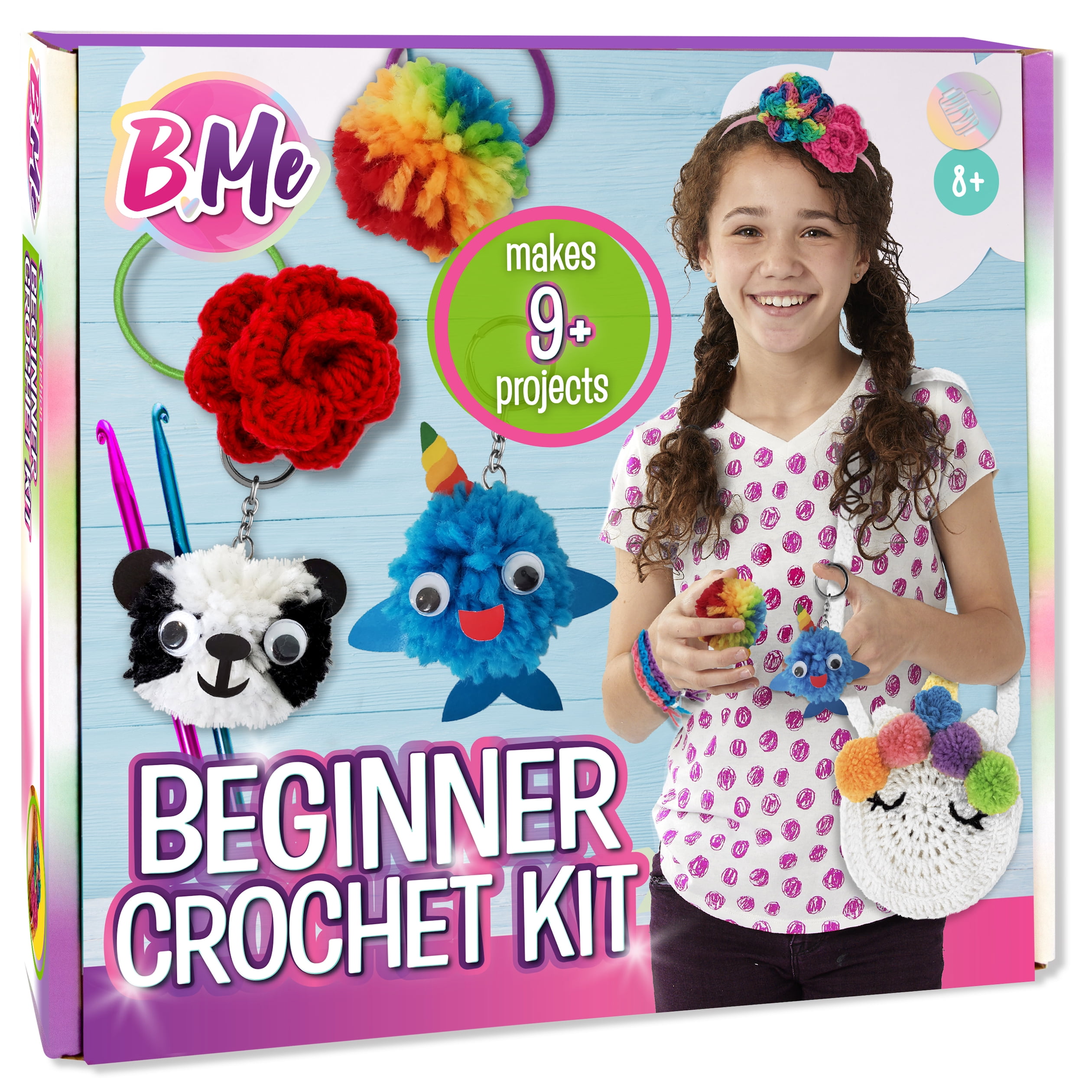 Young artists and crafters can express their creativity and learn an essential skill with this Beginner Crochet Kit during after-school activities at home. They will learn to create soft and plush keychains, purse accessories, and hairband additions with colorful yarn and included tools. This set introduces crocheting and hand-made crafts beginners can accomplish through practice.
Walmart provides extra art supplies and DIY crafting materials for aspiring artists and crochet enthusiasts. Click here for additional hands-on hobby items to keep children busy after school.
Customer Review: "Great for anyone just starting to crochet, including as adults. It would help to have knitted before." - Kelly Torok.
Prismacolor Premier Colored Pencils, $39.49
Use these Prismacolor Premier Colored Pencils to level up the artwork aspiring illustrators, sketch artists, and drawing beginners bring to life! When children want to practice lines, shading, blends, and shadowing on paper, Prismacolor Colored Pencils will do the trick! Their high-quality soft cores are rich in saturation, making vibrant colors pop off the page.
Complete your collection of art supplies with additional sketchbooks, canvas paper, watercolor paints, and fine-liner pens for after-school sketching sessions. Browse through Amazon with MyUS Shopping.
Customer Review: "Very good colors set! Excellent quality" - David D. Rodriguez C
Get All Your School & After-School Supplies with MyUS.
Whether you are in summer school or going back to school, students need to practice and challenge themselves in their craft. Fortunately, MyUS has all the essential items for participating in active sports, playing their favorite instruments, or creating handmade crafts and illustrations.
If you're searching for extra items we missed, MyUS offers plenty for any after-school activities and hobbies. Become a member today, and utilize hundreds of popular US and UK stores and consolidated and fast shipping with MyUS!
We always aim to bring our members the best shopping options available, but some of the products featured in this post may have purchase restrictions. Please visit the merchant's terms of sale, shipping guidelines, and terms and conditions to find more information.