Reliable Planners That'll Get You Through 2021
Are you having difficulty tracking your goals or planning around your schedule? Get back on track with a planner!
We assembled a list of our top picks down below. Shop for your own personal planner from US websites, ship internationally, and avoid paying US sales taxes with MyUS!
Me & My Big Ideas Classic Guided Journal $9.98
Improve your productivity with this Classic Guided Journal from Me & My Big Ideas! This simple planner includes inspirational messages that will motivate you everyday. It has enough pages to prioritize your schedule and jot down ideas.
"I love this journal! I can move my pages around with the disc system and the guided prompts help me stay focused." Cherise says.
Rocketbook Reusable Panda Planner $37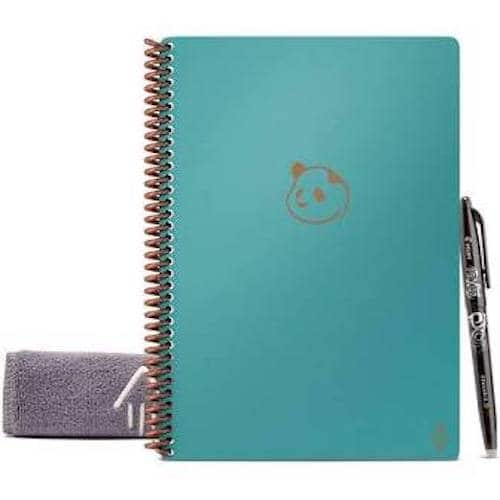 Write down your goals with this Reusable Panda Planner! Unlike other planners, your notes can be saved digitally onto Google drive, Dropbox, Evernote, box, OneNote, Slack, iCloud, email and more using the free Rocketbook application for iOS and Android. This planner comes with a smooth pilot FriXion pen and microfiber cloth for erasing your notebook and starting again the next year!
"I used to travel and lug my planner around with me. Now with the new Panda Planner, I have access to my planner pages anywhere I go online thanks to the RocketBook app that digitizes my pages into OneNotes. Then all I do is wipe the week away and start another one!! So easy and still able to put pen to the paper. Try it. I'm positive it will be your next and forever planner too." Catherine states in her five-star review.
Commit30 2021 Weekly Day Planner $45
Roll through 2021 with this new Weekly Planner from Commit30! Choose from a selection of eight vibrant colors and two sizes for your ideal planner. Personalize your pages with fun stickers and motivational phrases that will keep you going!
"The Commit30 is so versatile and I feel it can fit so many people's style of planning. It helps break down your goals into individual tasks, schedule them, and also helps keep that goal top of mind every day. It can be as simple or as detailed as you like, and it has room for everything. I use it every day and this is the longest I've ever stuck with one planner." Cara Vincens comments.
Time & ToDo Wire-bound Academic Planner $49
Plan ahead with this high quality planner from Time & ToDo! All pages are made from eco-friendly, smooth white paper and includes a bookmark, ruler, and dashboard. This journal comes in a bright rainbow Colorful Strips cover, but you can also choose between Indigo Check or Ombre Shades.
"I have been on a quest for the "perfect" planner for years. The Time & ToDo Planner is the best suited to my needs & wants. It truly helps me manage my time better, using color blocking. It's my "second" brain, where thoughts & plans for the future are kept." Lee Ann G. describes.
Personalized A5 Leather Organizer $85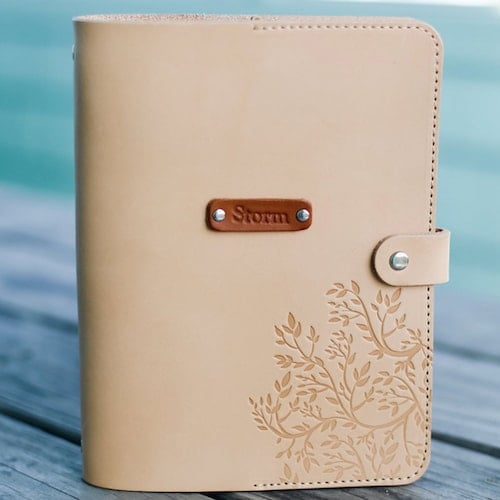 Keep your life organized with this A5 Leather Organizer! This handmade planner can also hold essential items such as passports, credit cards, phones, and more. Carry and organize your entire life with this little pocket planner, customizable to match your style too!
"Just beautiful! The leather is gorgeous and the organiser is put together so well. The inscription and stamp are exactly what I wanted." Natalie Bowers raves.
Moonlit Garden Daily Planner Journal $24
Whether you're working from home or traveling, keep this Moonlit Garden Planner with you at all times. It contains over 300 pages for all of your tasks, doodles, and projects. The luminous garden print cover satisfies every floral print enthusiast!
"Cover is beautiful. Inside is spacious. No pre-filled dates so you can write on your own (which is great since I am buying it in September). Will probably purchase more to have them for years to come." amcgee08 states.
2021 AT-A-GLANCE Planner $24.59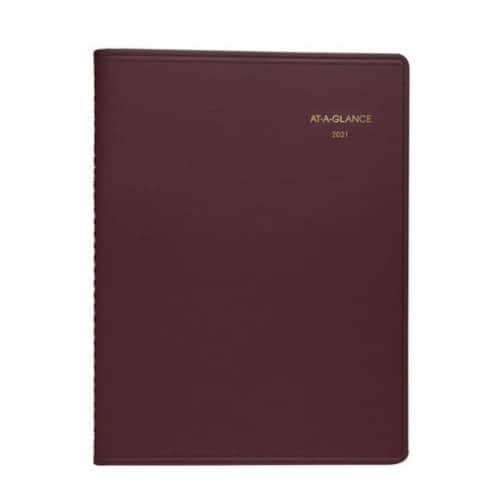 With high quality ink-resistant paper, two-page spreads, and unruled daily blocks, this 2021 Planner will make organizing events fun and stressfree. Whether you are creating a grocery list or scheduling appointments, this planner helps you prioritize important dates and events.
"Always helpful to have this small planner, the right size and good looking." Jose B says in their online review.
Journaltastic 2021 Hardcover Planner with Monthly Tabs $17.99
If you know anyone who loves planning and outer space, they'll absolutely love this Journaltastic 2021 Planner! The elegant space hardcover, inspiring messages throughout, and various sticker sheets make this planner a great gift idea.
"I love this planner. My space loving son was so excited to have a planner that had the planets on it. It has plenty of space to write down what he has to do every day. It also allows us to write any comments we need to on the bottom. Plus stickers which are always a hit" Arlene Mullen comments.
Shop guided or blank planners to suit your organizational needs from US websites—and easily ship them worldwide when you become a MyUS member
We always aim to bring our members the best shopping options available, but some of the products featured in this post may have purchase restrictions. To find more information, please visit the merchant's terms of sale, shipping guidelines and/or terms and conditions.