Sharing is Caring: Five Stores That Give Back
Ramadan is the holiest month for Muslims worldwide. It is a time when believers dedicate themselves to their faith through fasting, reflection, and compassion. As part of Ramadan, many businesses and individuals give back to their communities, so nobody feels left out or like they don't have enough. It's a wonderful tradition, really.

This year, many U.S. brands and stores are partnering with charitable organizations to donate some of their sales to those in need. In this article, we will highlight five such stores and the products they offer to their customers that help support these charitable causes.
This online store offers a wide range of Eid decorations, gifts, and party supplies. They also donate a portion of their profits to charity while offering 15% off to those who subscribe to their newsletter. Basically, you'll be donating while saving money. How awesome is that?
From this store, we recommend the following:
Ramadan Mubarak Balloons, $7.50
These Eid balloons come in a pack of 12 and feature a beautiful design that reads "Mubarak Ramadan" in elegant script. They're perfect for decorating your home or at a Ramadan party.
Eid Mubarak Gift Bag Set, $3.50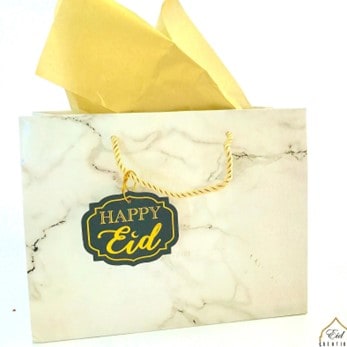 If you already have a gift, all you need is a festive Eid gift bag ideal for presenting gifts to family and friends during this holiday. The gorgeous white-and-gold marble design with the words "Happy Eid" written in English (you might also find an Arabic version if you're fast and lucky) makes it the perfect gift bag for the occasion, and the yellow paper adds more elegance while keeping the gift a surprise.
This ethical fashion brand creates and resells beautiful, sustainable clothing and accessories inspired by traditional Middle Eastern designs. They also regularly donate a portion of their profits to charity, so now is the right time to shop from there.
We suggest:
Long Modest Dress, $172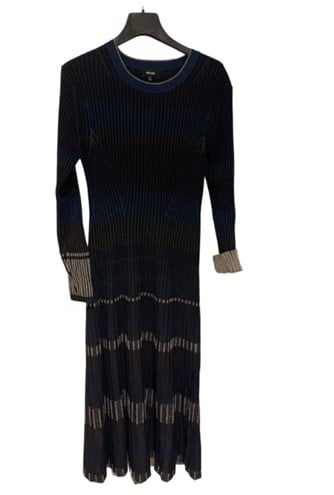 This simple but pretty modest dress is made from soft, breathable viscose and features an interesting geometric design in light gray at the bottom and on the sleeves. It's perfect for a Ramadan iftar or Eid celebration.
White Midi Dress, $100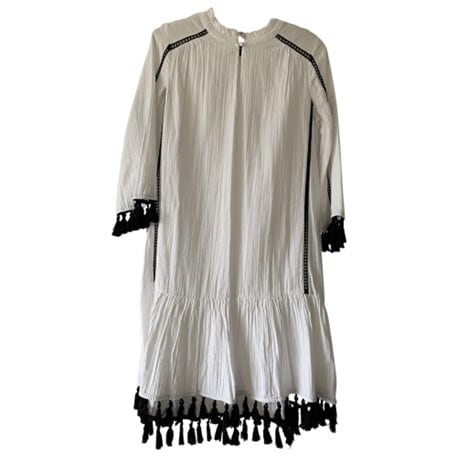 White is considered the color of innocence and purity, so this white midi dress will make an amazing gift for the girls in your family or friend circle. The lightweight dress is made from cotton and has some very eye-catching tassels on the bottom and sleeves.
Uncommon Goods makes giving back an important mission, and want to share that passion with its customers. Through their Better to Give program, Uncommon Goods will donate $1 with every purchase you make and $2 for Perk Members. Since creating the Better to Give program in 2001, they've donated over $2,800,000. Their funds to go charitable organizations such as the International Rescue Committee, American Forests, and Nest's Makers United.
Turquoise Thai Lounge Pants, $42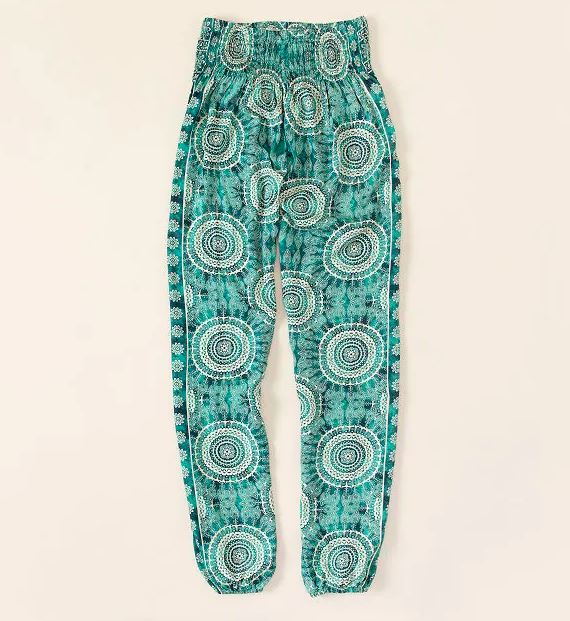 Slipping into these Turquoise Lounge Pants is like taking an instant vacation. With a wide, stylishly smocked elastic waistband, these pants will keep you comfortable at home and look posh enough for brunch or a night out. Handmade in Thailand, each pair comes with the photo and story of the artisan who created it.
Plant Parent Sweatshirt, $40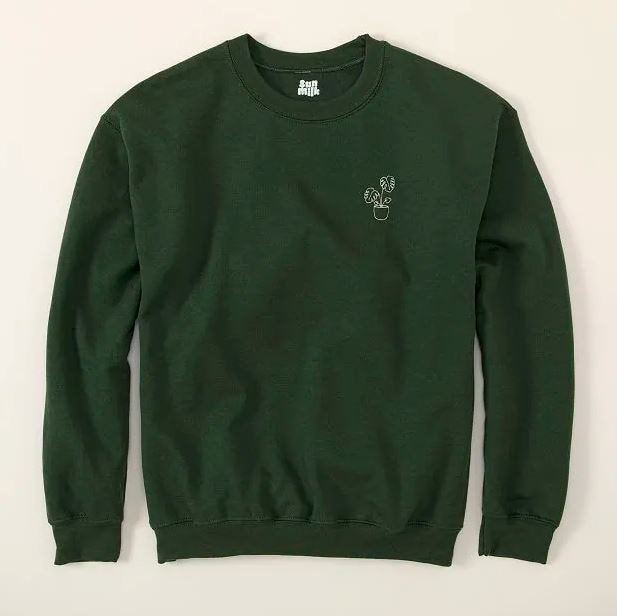 The great indoors just got even better: Now you can stay home with your plant babies and be crazy comfortable with Ashley Johnson's crew-neck Plant Parent Sweatshirt. This rich forest green sweatshirt features a cheerfully growing monstera plant hand-embroidered in a crisp ivory thread- so your plant love is front and cent when you do leave the house.
Ten Thousand Villages is more than just a storefront with stylish accessories and home goods. They are also a global-maker-to-market movement focused on breaking the cycle of generational poverty and igniting social change.
Their mission is to create opportunities for artisans in developing countries to earn income by bringing their products and stories to the market through long-term, fair-trading relationships. On top of purchasing their products, customers can add a donation to help fund their mission. Choose between $15, $35, or $50, or enter your desired amount to help fund initiatives that will provide safe work environments, fair wages, meals to families, provide medical care, and help international communities flourish.

Our favorite pieces from their rich collection are:
Amazonite Fan Earrings, $69.99
The Amazonite Fan earrings are sterling silver and feature an ancient green amazonite gemstone at their center. Handcrafted by artisans in Peru with Manos Amigas, meaning "hands joined in friendship," 20% of profits go to social efforts within their communities: warm meals to 300 children daily, school supplies and uniforms, and a scholarship program for artisans' children to attend university.
Burgundy Alpaca Triangle Shawl, $175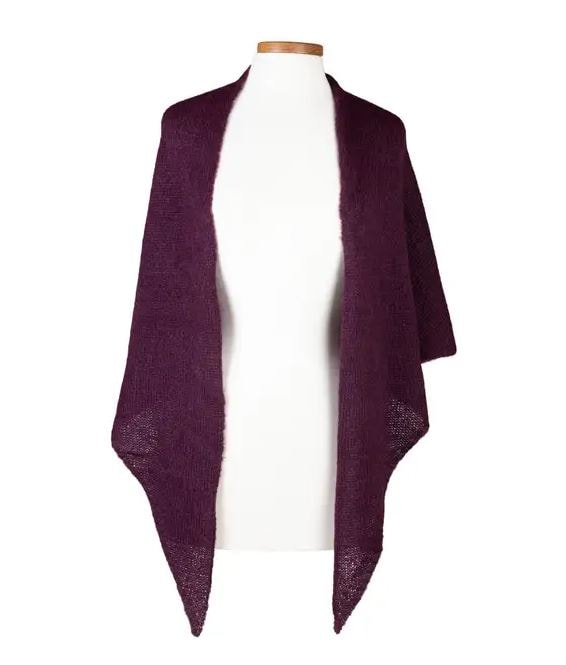 This Burgundy Alpaca Triangle Shawl is ready to be worn out on the town. Wrap it around your shoulders, hang it to one side-style it to your mood. The shawl provides an extra layer of warmth. This beautiful shawl is handcrafted by artisans in Peru with Allpa, meaning "earth" in Quecha. If you like what you see, you can choose products directly from this artisan maker.
SOL Organics believes in four things: Fairness; Sustainability; Transparency; Equality & Responsibility. They want to provide superior products like pillows, bed sets, and blankets, and they also want to continue giving back with each purchase. With each sheet set sold, SOL donates $7.50 to one of four charity partners of your choice.
Here are our choices from their online store:
Organic Sateen Cotton Classic Sheet Set, $54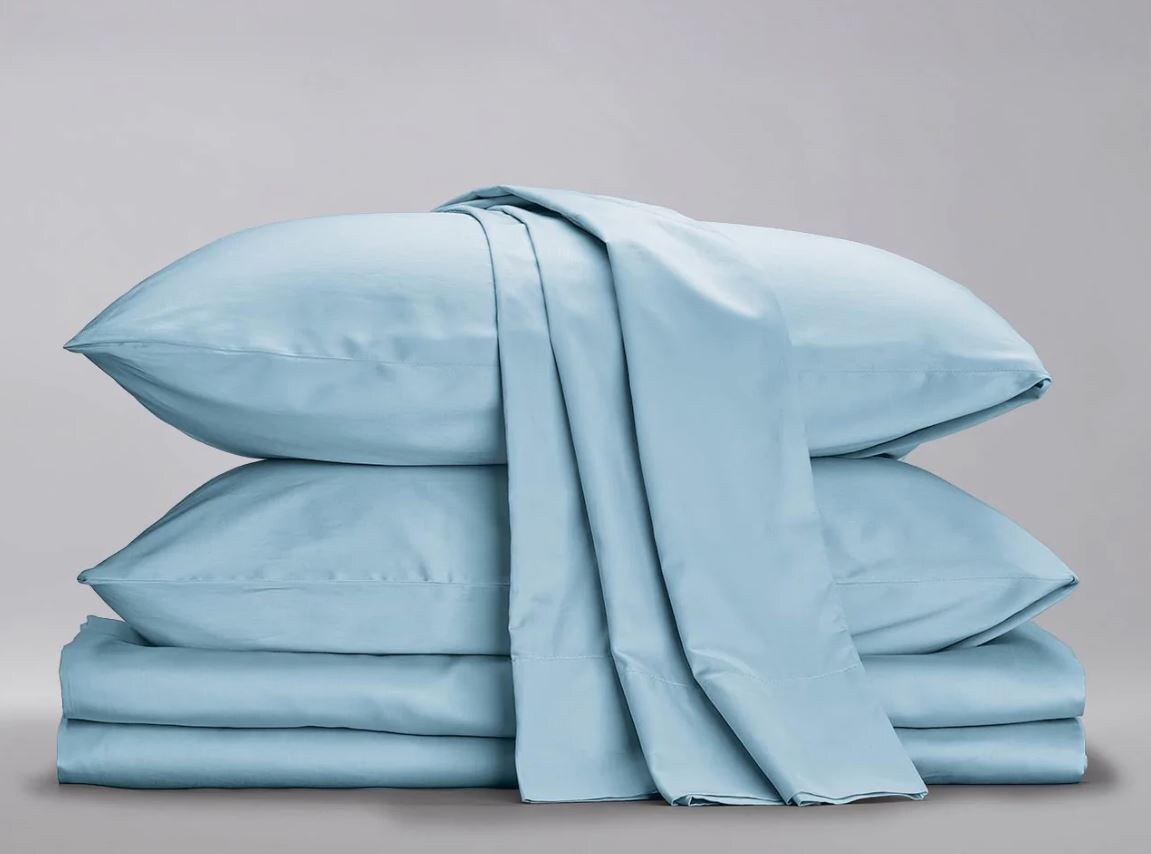 This sateen material is woven to create a silky-smooth surface with a luminous sheen. This rich, buttery-smooth weave in these Sateen Cotton Sheets is perfect to snuggle in bed with during winter. The set includes one fitted sheet, a flat sheet, and pillowcases. Sleep on a cloud and feel charitable with an automatic contribution to an organization that will help those in need.
Down Pillow, $116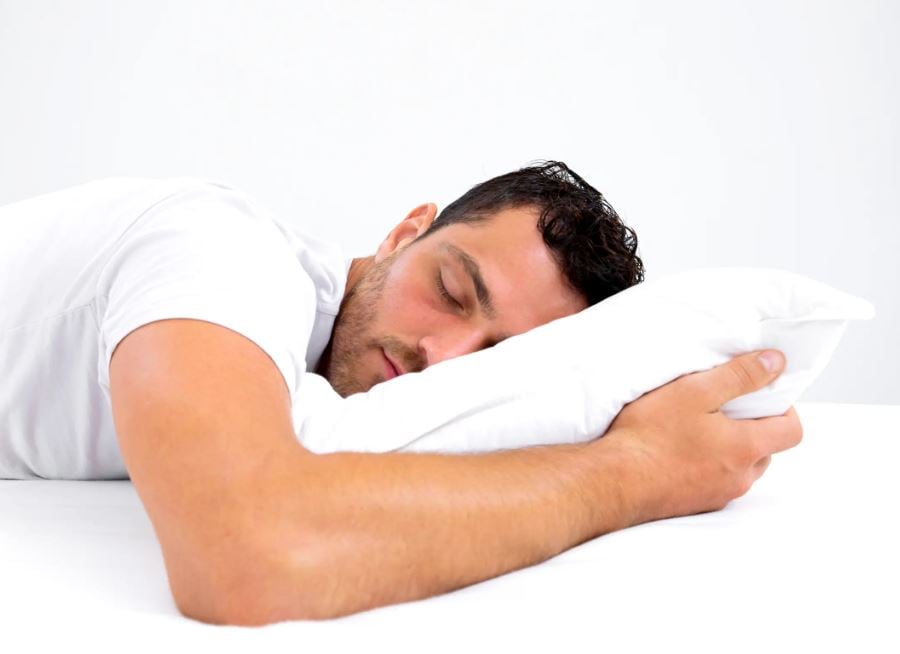 Sleep on a pillow that is molded to fit your preferred sleep pattern. The Down Pillow is the perfect addition to any bedding experience. Especially when it's responsibly sourced and is wrapped in our 100% organic certified cotton shell. You have three firmness choices to fit your sleep style: soft for stomach sleepers, medium for back sleepers, and firm for side sleepers.
Choose Ethical Brands During Ramadan
Ramadan is a time to give back to those in need. We understand that giving zakat is important, and we love supporting communities through charitable donations. By purchasing with ethical brands, you are helping make changes within impacted communities worldwide every time you click "Add to Cart."

So, what are your Ramadan shopping plans? Tell us on our Facebook, Instagram, or Twitter.
We always aim to bring our members the best shopping options available, but some of the products featured in this post may have purchase restrictions. Please visit the merchant's terms of sale, shipping guidelines, and terms and conditions to find more information.