Toys Guaranteed To Keep Your Kids Busy
Need a toy to keep your child busy? Whether it's on a plane, in a restaurant, or simply at home when you need a few minutes of peace, these toys deliver.
Check out these toys that keep kids of all ages engaged and occupied, and ship them internationally in as little as 2-4 days with MyUS.
10. Magnetic Drawing Board $20
This magnetic drawing board lets kids get creative with an attached pen and stampers that help them create fantastic pictures. Great for travel and restaurants. Buy it here.
9. Large Lacing Beads $12
This set of chunky stringing beads and laces is perfect for keeping preschoolers busy and improves fine motor skills at the same time. Buy the set here.
8. Sand Toy Set $20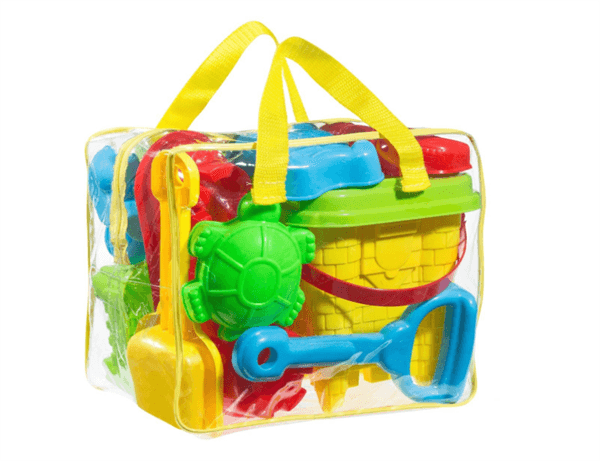 Heading to the beach? This 16 piece set has everything your child needs to keep busy, including fun shapes to mold sand, a sand sifter, watering can, and shove - all in a convenient carry case. Buy it here.
7. Busy Learners Activity Cube $20
Perfect for kids ages 6 months to 3 years, this activity cube has 14 interactive features and fun sounds to keep kids engaged. Buy it here.
6. Magnetic Tiles $30
Keep kids busy without flipping on the TV with this 78 piece set of magnetic tiles for endless building possibilities. Buy it here.
5. Lincoln Logs $50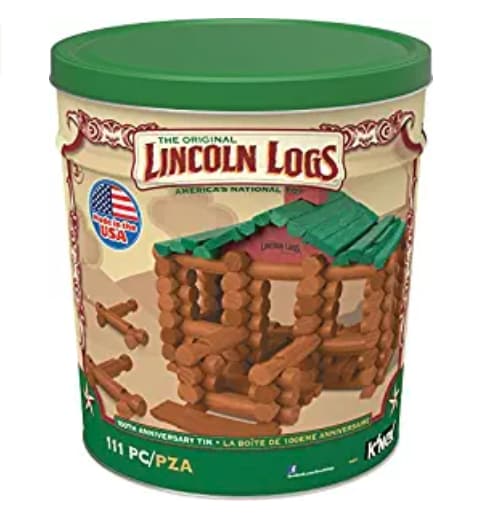 This classic building set is an American classic! Available in a 100th-anniversary tin, this set includes 111 all-wood pieces made in the USA of high-quality maple. Exquisitely crafted and beautifully stained, this building set will keep kids (and adults) entertained for hours. Buy it here.
4. Water Wow! Reusable Water-Reveal Activity Pads $10
These fun activity pads have reusable white pages with simple line drawings when dry and colorful images when wet. A mess-free and quiet activity suitable for planes and restaurants. Buy it here.
3. Wikki Stix Stem Pak Science Kit $17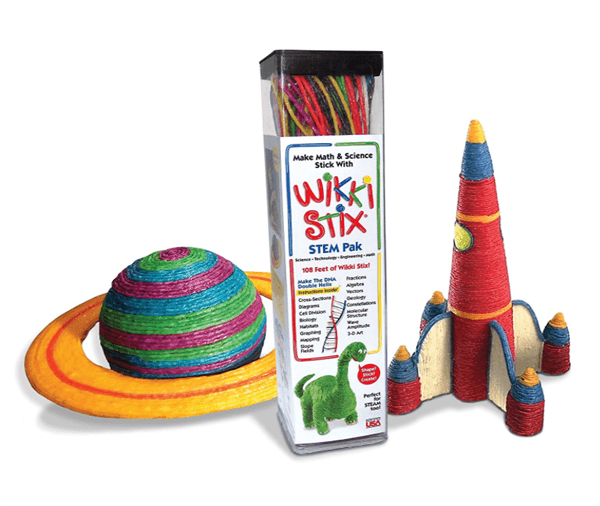 This set has 108 feet of Wikki Stix in nine colors and includes everything your child needs to build the DNA double helix, a rocket ship, and more than 20 other science and math themed projects. Buy it here.
2. Dear Zoo Lift-the-Flap Book $5
A book is good for keeping kids occupied, but a flap book is even better! Buy it here.
1. Muddpuppy Hot Dogs Puzzle $17
With 26 dog breeds each representing a letter of the alphabet, this 1,000 piece puzzle will keep kids interested while learning. It features beautiful illustrations and measures 20x27 inches upon completion. Buy it here.
We enjoy helping our members find the best products available, but some of the toys featured above could have purchase restrictions, or may not take every form of payment. Find more information by viewing merchant's terms of sale, shipping guidelines and/or terms and conditions.