Affordable Makeup Online: Best Stores for International Shipping
A beauty and skincare regime doesn't have to be expensive. We found the best online beauty and makeup stores that sell top-name mascaras, foundations, blushes, eyeshadows, and more at low, discounted prices. Now you can buy more of what you love for less!
Stop spending hours at a department store walking around comparing prices. Shopping online makes it easier for shoppers to find the best and cheapest products. Make sure to check for online discounts on your favorite brands.
As a MyUS member, you can freely shop these American stores online - even if they don't ship directly to your country! We handle the international shipping logistics for you. Here are some of our favorite online beauty stores:
The Best Cosmetics at the Cheapest Prices
Buy Me Beauty
Website: BuyMeBeauty.com
Shop for designer and brand-name cosmetics, skincare, and accessories at a fraction of their original prices. Save even more with discount codes you can find online.
MakeUpMania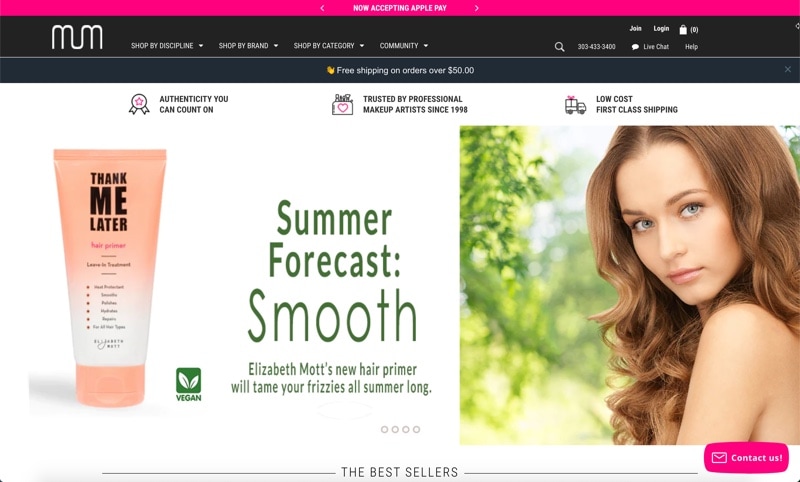 Website: MakeUpMania.com
Shop where the makeup artists shop for high-quality cosmetics at great prices and have camera-ready looks for every event or night on the town. They even have wigs, theatrical makeup and special effects kits, and cosmetics.
Head 2 Toe Beauty
Website: Head2ToeBeauty.com
Pamper yourself with affordable fashion makeup, nail polish, lipstick, skincare and haircare products, and professional applicators and supplies, from a site that has it all at fantastic prices.
Beauty Encounter
Website: BeautyEncounter.com
Take advantage of their readily available online coupons and discounts to save big on designer makeup, skincare, and fragrances. Plus, you'll receive free perfume and cologne samples with every purchase.
Image Beauty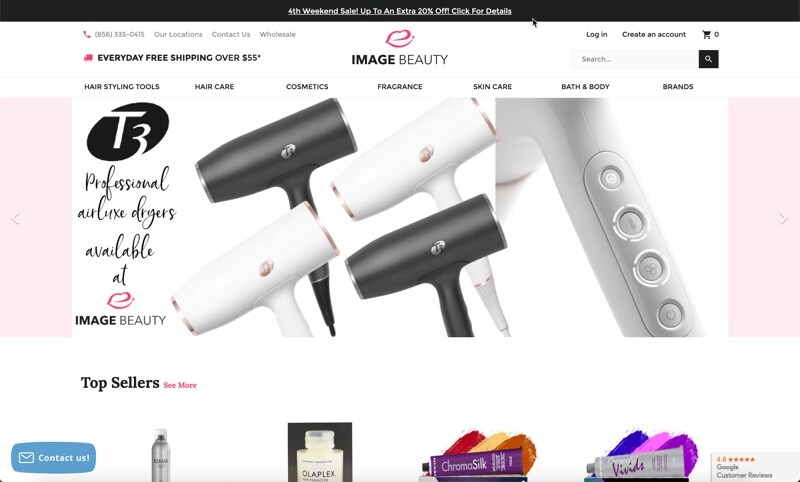 Website: ImageBeauty.com
This beauty supply site offers famous-name cosmetics, skincare, and haircare products at value prices. Save even more with Daily Deal codes and an additional 10% with email registration.
Sephora Weekly Sales
Website: Sephora.com
Find everything from moisturizers to beauty gift sets and everything in between at one of America's favorite stores for makeup and more. They often have sales, too.
Amazon
Website: Amazon makeup
You don't get to be the world's largest online retailer by overcharging, and they certainly don't do that on their makeup and beauty supplies.
eBay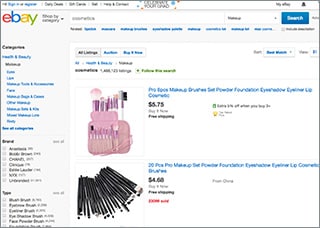 Website: eBay Beauty and Makeup
Whether your shop eBay merchants' stores or get involved in an auction, finding brand-name cosmetics at great prices is just a click away.
With MyUS you can look like a million bucks without spending a ton. Happy shopping! Once you find the makeup palettes, foundations, lipsticks, and mascaras you want, we'll ship them to you for some of the lowest shipping prices available anywhere.
MyUS has made all efforts to provide accurate shopping options for our members. The websites listed may have purchase restrictions, may not take all forms of payment, or may restrict purchases to certain countries. For more information, please check their terms of sale, shipping guidelines, or terms and conditions for more information.