What Shoppers In Indonesia Love To Buy From The USA
Do you live in Indonesia and want to shop US stores? Find out what people are already buying from the US and shipping home with MyUS.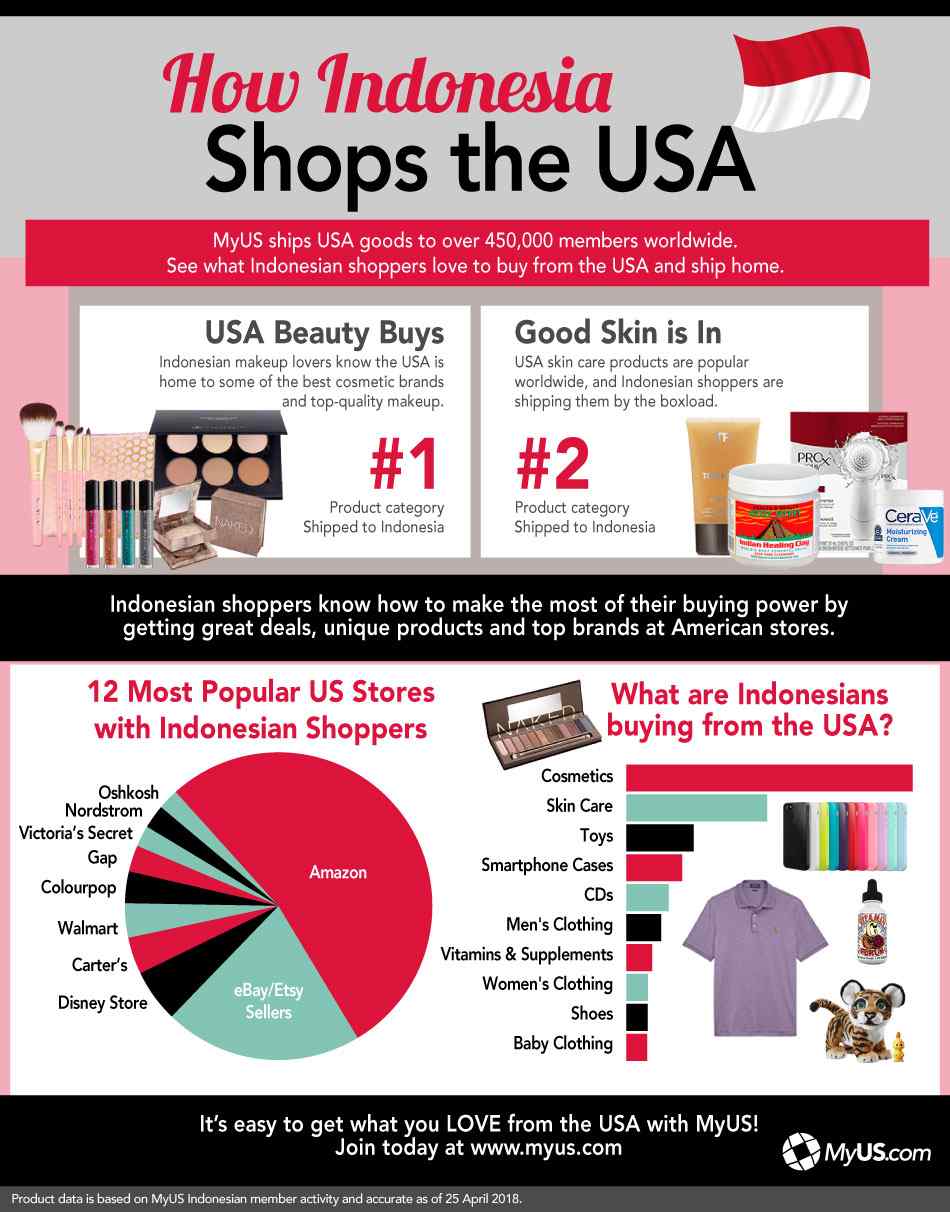 See what Indonesian shoppers love to buy from the USA and ship home!
#1 Item shipped home = Cosmetics
Indonesian makeup lovers know the USA is home to some of the best cosmetic brands and top-quality makeup!
#2 Item shipped home = Skin Care
USA skin care products are popular worldwide, and Indonesian shoppers are shipping them by the boxload.
12 Most Popular US Stores with Indonesian Shoppers
eBay/Etsy Sellers
Carter's
Colourpop
Oshkosh
What are Indonesian shoppers buying from the USA?
Cosmetics
Skin Care
Toys
Smartphone Cases
CDs
Men's Clothing
Vitamins & Supplements
Women's Clothing
Shoes
Baby Clothing
Become a member today and start shopping the USA stores you love!
Its easy to get the products you want and love. Join today!