Shop Urban Decay Internationally
Unleash your inner artist and make a statement with Urban Decay, the iconic beauty brand that celebrates self-expression and empowers individuals to embrace their unique style. With a rebellious spirit and a commitment to cruelty-free beauty, Urban Decay has been revolutionizing the cosmetics industry. Their collection features an extensive range of vibrant and daring makeup products, from bold eyeshadow palettes to long-lasting lipsticks, all created with the highest quality ingredients.
Sign Up Now!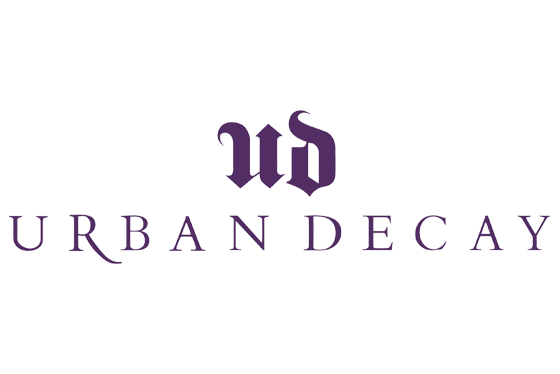 How To Ship From Urban Decay Internationally
MyUS makes it easy to shop and ship from Urban Decay internationally. With MyUS, you can order products from stores that don't otherwise ship to your country or that have prohibitively high international shipping rates. This means you can shop Urban Decay from all over the world AND save on shipping costs.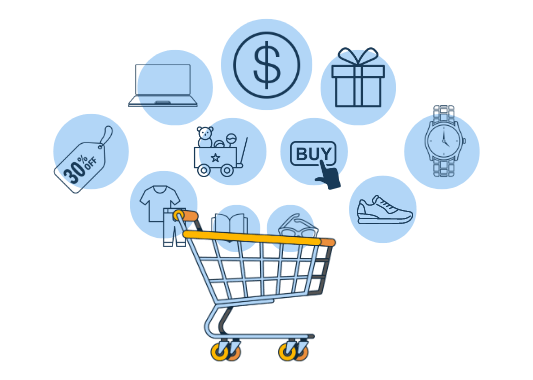 About Urban Decay
Urban Decay is a one-stop shop for cosmetics both trendy and electric! Some of the major product categories available on Urban Decay include:
Highlights
Eyes
Lips
Face
Vegan Makeup
Gifts & Makeup Sets
If that isn't enough, Urban Decay is continually adding products and categories to meet the evolving demands of its customers.
Which Countries Can I Ship Urban Decay Packages To?
MyUS ships to over 220 countries and territories worldwide, including:
For Shopping And Shipping Details Specific To Your Country, Check Out Our Country Guides.
Different Ways to Shop Urban Decay with MyUS
With MyUS, you can choose how you want to shop! Here are the different ways you can shop Urban Decay and ship internationally:
Shop Direct

Shop directly from Urban Decay and use your MyUS address as the "ship to" address when you check out. It's that simple!

MyUS Shopping

Shop products from Urban Decay and other US stores with one easy checkout, and we'll send them to you in a single bundled shipment.

Buying Assistant

If Urban Decay doesn't accept your international billing address or payment method, let MyUS know what you want, and we'll buy it for you!
How much does it cost to ship from Urban Decay internationally?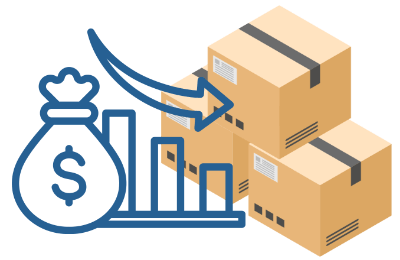 Shipping costs vary based on the country you're shipping to and the carrier and shipping option (i.e., express shipping) you choose. For shipping costs specific to your country, please consult our country guides.
MyUS can have you save BIG on shipping costs! We consolidate your purchase into one package, saving you up to 80% off standard international shipping rates. Plus, MyUS members pay 0% US sales tax every time they shop!
Start Saving Now with MyUS
Our Shipping Process and Partners
Shop Urban Decay online and get quick, reliable shipping with MyUS. Enjoy exclusive low rates, fast delivery times, and door-to-door tracking on every shipment, thanks to our long-term partnerships with major global carriers, including DHL, FedEx, UPS, and USPS.
Simply enter your MyUS address at checkout and your purchases into a single package for safe and cost-effective shipping. Once your package leaves the warehouse, it will be delivered to your door in as little as 2 to 4 days.
Learn more about how package forwarding works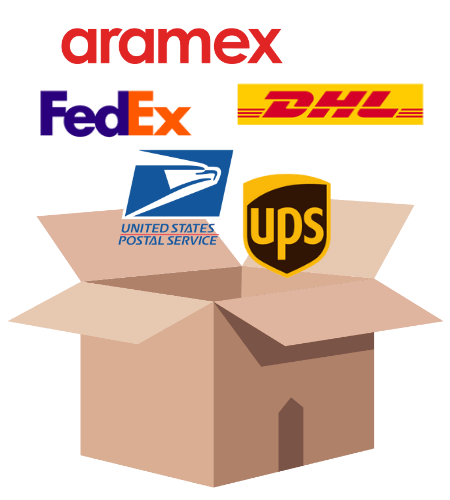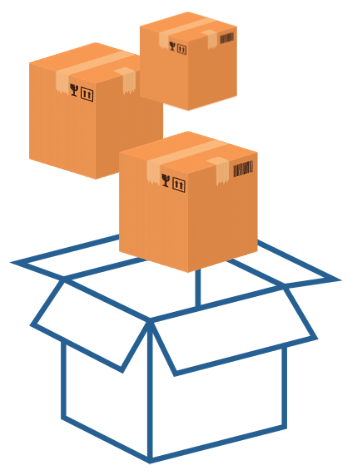 How Package Consolidation Reduces Your Shipping Costs
The costs of shipping multiple packages overseas directly from US stores can quickly add up. Instead, ship your packages with MyUS and we'll bundle them into a single package, saving you up to 80% off standard international shipping rates.
Many stores pack your items in unnecessarily large boxes, adding extra materials to fill the empty space and protect the purchase. These extra materials add weight and take up space, which can make international shipping more expensive. MyUS will consolidate and re-pack your purchase to eliminate these unnecessary materials and reduce shipping costs.
Learn more about how package consolidation works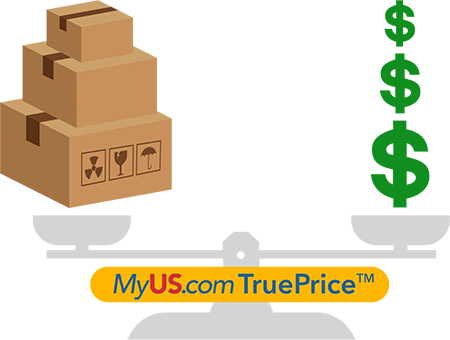 How MyUS Calculates Shipping Costs
With MyUS TruePrice™ guaranteed pricing, we simplify shipping costs by charging by package weight only. Others in our industry use a complicated calculation based on dimensional (or volumetric) weight. Dimensional weight is calculated based on the package's length, width, and height. If the dimensional weight comes out higher than the package weight, you're billed the higher price. A lighter package can suddenly become expensive, just because of package size.
Rest assured with MyUS TruePrice, you get clear, upfront pricing every time. No surprises or hidden costs here! Estimate your shipping costs now with our international shipping calculator.
Do you pay duties and taxes when shipping from Urban Decay internationally?
Yes, in most cases you will have to pay import duties and taxes when shipping internationally from Urban Decay. However, each country calculates duties and taxes differently. For information specific to your country, please consult our country guides.
Don't forget: Your MyUS shipping address gives you US sales tax-free shopping status, which means you pay 0% US sales tax every time you shop!
If You Love Urban Decay, You Might Also Like...
Frequently Asked Questions About Shipping From Urban Decay
Yes! MyUS members can buy from Urban Decay using our Sales Tax Free US Address and ship to over 220 countries and territories.
The best way to hear about the next promotion, special event, or new product rolling out on Urban Decay is to sign up for UD's email newsletter.
When shopping Urban Decay, just use your MyUS address to pay no US Sales Tax. Once your order is received at our facility, you will be able to see shipping costs along with any duties or fees levied by the destination country for your shipment.
To help ensure that Urban Decay is selling products to genuine UD beauty junkies (and not to resellers), they place a limit on the number of orders you can make within 30 days. This also gives more people a chance to purchase popular items before they're out of stock, especially when it comes to our limited-edition launches.