Christmas Decoration Inspiration
Decorating your home is one of the most exciting parts of the holiday season. It's a great way to add ambiance to your space and set the tone for a very merry season ahead. But where to start? If you're looking for décor inspiration, we've got you covered!
We've rounded up some of the best Christmas decorations to get your home bright and cozy for the holidays. Shop with MyUS to benefit from the fastest delivery times and the lowest international shipping rates. Let's get festive!
Add Holiday Magic With Christmas Tree Decorations.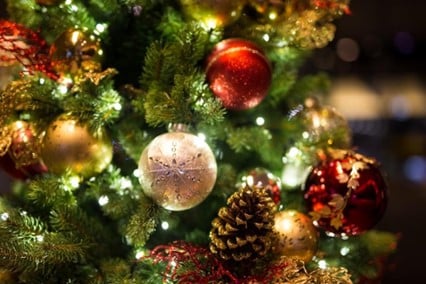 The iconic Christmas tree is often the centerpiece of any festive home. So bring your tree to life with unique decorations and accessories that will wow everyone visiting.
Décor That Keeps On Giving
Decorate from the bottom up with these Light-Up Christmas Gift Boxes. Perfect for under the tree, these LED gift boxes will add a festive pop of color during the day and a cozy ambiance at night.
Artful Details
Don't just decorate your Christmas tree: add a piece of art with this "Starry Night" Hand-Painted Glass Ornament from Nordstrom Rack. This eye-catching ornament will add a modern twist to your décor while blending beautifully with traditional decorations. Little details like these can set your home apart from the rest.
Crafted With Care
A tree skirt is essential for keeping the floor free of pine needles if you have a real Christmas tree. It can also hide an unsightly tree stand and provide a beautiful backdrop for displaying gifts. This Christmas Tree Skirt from Anthropologie is dotted with sweet, hand-stitched poms and adds extra charm to your space.
Set The Mood With Beautiful Christmas Candles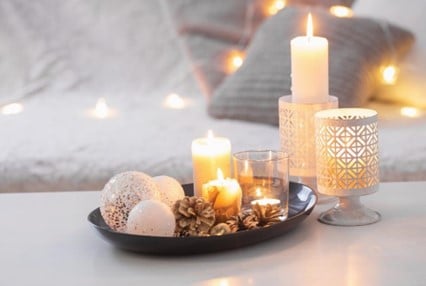 Get your home smelling like the best scents of Christmas with candles that smell great, look great, and add warmth and comfort to your home.
Light Up In Style
For designer enthusiasts, this Ralph Lauren Holiday Candle makes the perfect Christmas decoration in any room. Enclosed in a ruby red reusable glass holder, this elegant holiday candle is scented with a blend of evergreen, red currant, and juniper berry.
Double The Cheer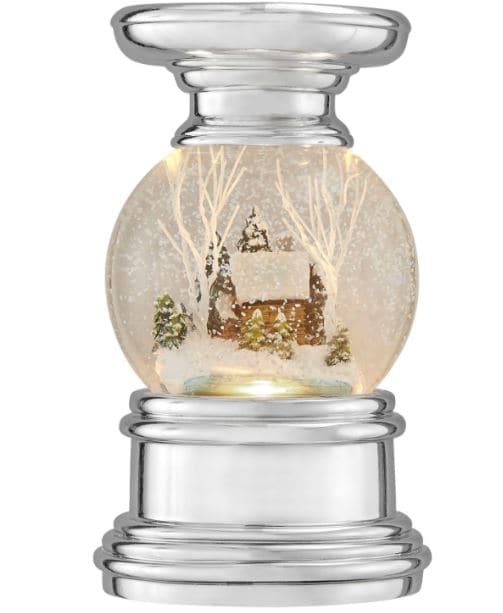 This beautiful and unique Snow Globe Candle Holder from Bed, Bath & Beyond doubles as a festive snow globe while not being used, capturing an enchanting winter scene. This festive snow globe also features LED lights for extra illumination and snow burst effect pulses, eliminating the need to shake the globe.
The Timeless Go-To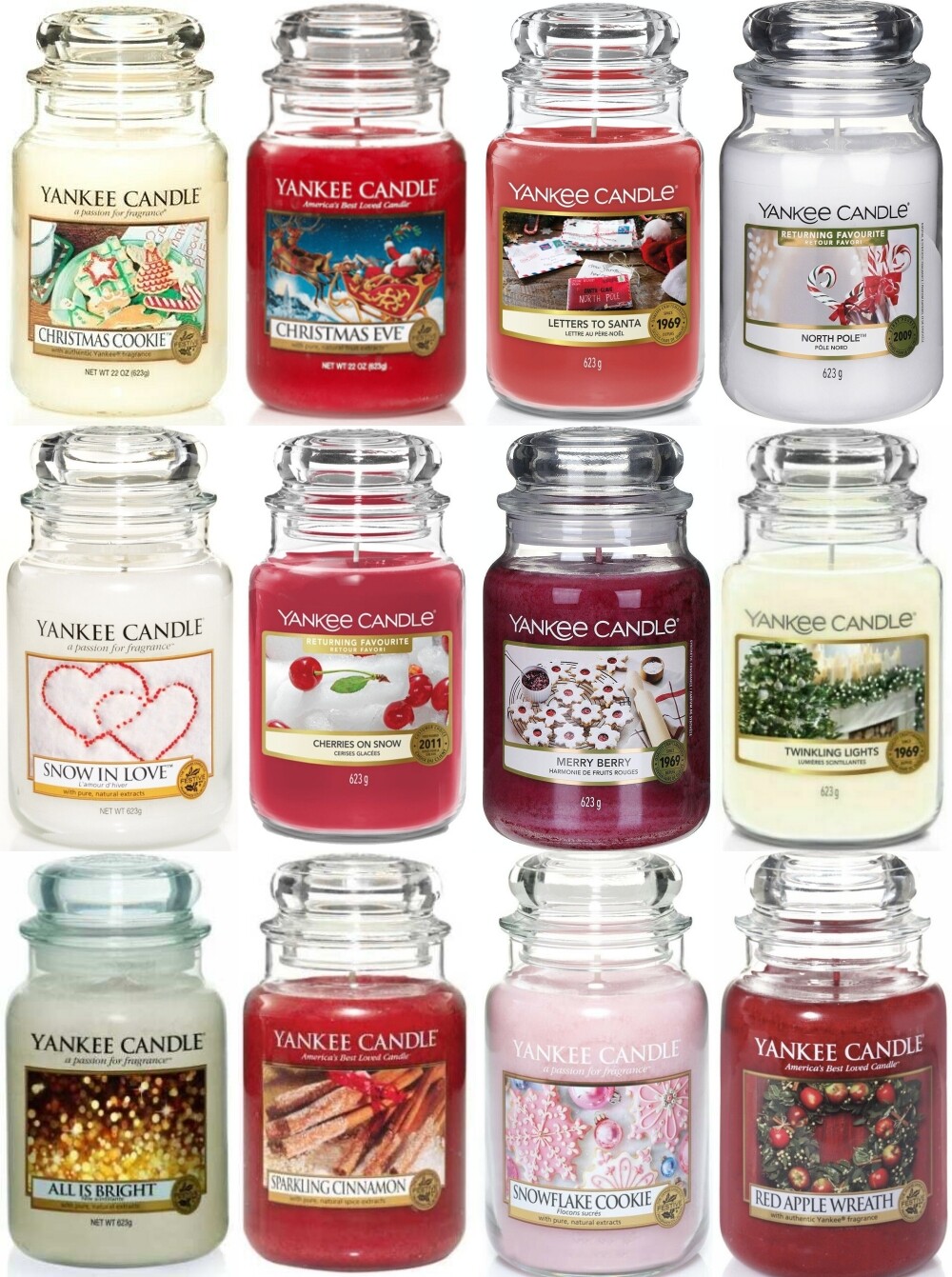 You can't beat a classic. Yankee Candles are known for its iconic jars and specialty scents. Christmas is no exception: shop Yankee Candle Christmas Scents and take your pick from a vast selection! Signature scents include the buttery rich, vanilla-scented Christmas Cookie; the woody Mistletoe with notes of fresh pine needle; and the cool icy mint of North Pole.
Illuminate Your Space With The Best Christmas Lights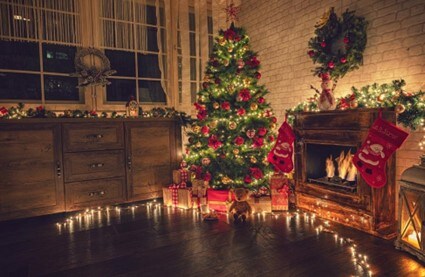 Let there be light! Nothing says Christmas like festive lights showcased throughout the home. Set the scene with these eye-catching indoor and outdoor lights.
Winter Charm
Dress up your mantel or tabletop with this Illuminated LED Christmas Lantern from Lands' End. This charming winter lantern makes the perfect centerpiece, featuring red cardinals and a snow globe with floating glitter.
Eco-Friendly Glow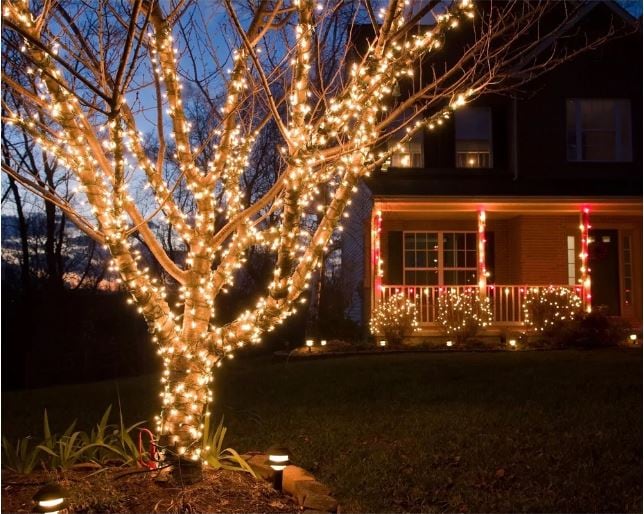 Light up your yard without adding to your home's energy bill. These Solar-Powered Fairy Lights from Overstock are perfect for decorating trees, fences, and walkways. The lights give off a warm glow, creating an inviting entrance for festive gatherings.
Festive Fun
Put Christmas on full display with these Outdoor Icicle Lights from Amazon. These LED lights come in bright, fun, and festive colors. Hang them from your roof or balcony to quickly liven up your home.
Deck The Halls With Christmas Wreaths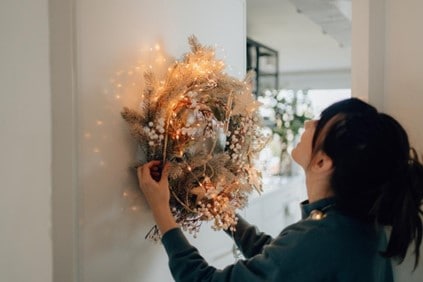 Wreaths are an easy way to add festive elegance to your home. Decorate doors, hallways, and walls with statement-making Christmas wreaths for a warm welcome.
Winter Wonderland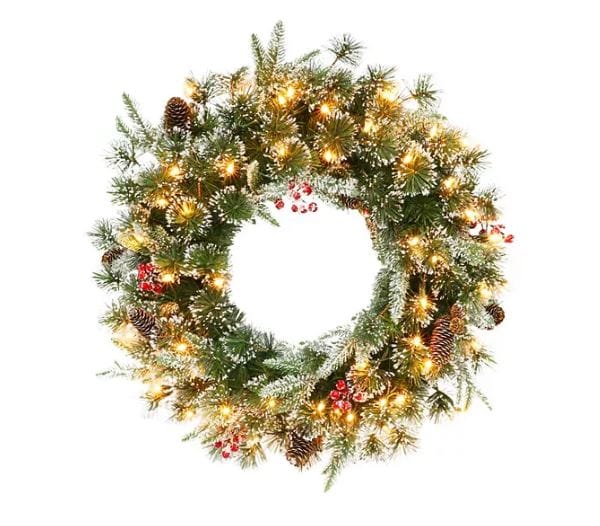 This high-end Light-Up Wreath from Kohl's is bright, beautiful, and eye-catching. Adorned with frosted pine cones and berries, this wreath will transform your space into a winter wonderland.
A Traditional Take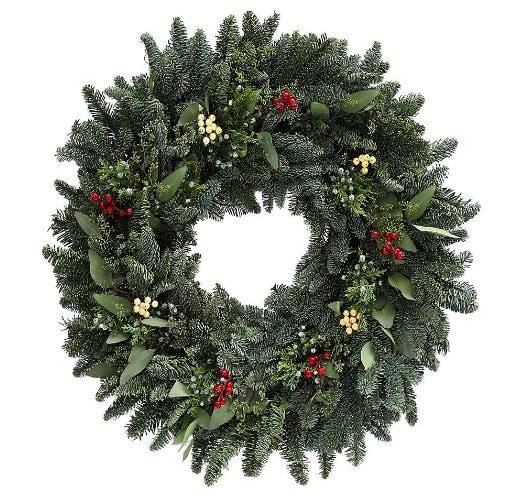 You can't go wrong with a classic style. This Berry Eucalyptus Wreath from Lands' End is made from noble fir, Oregon berries, juniper, and eucalyptus, giving it a fresh yet timeless look for the holidays.
Modern Sparkle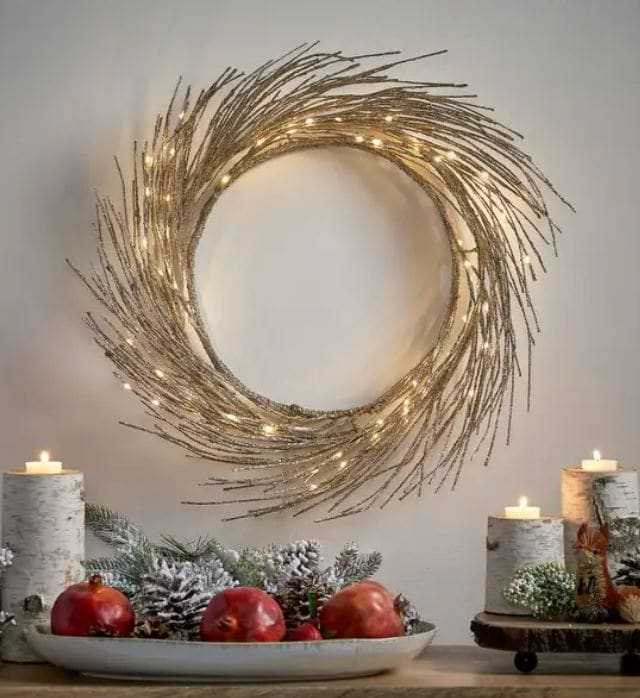 Are you looking for something out of the ordinary? This Warm White LED Wreath from Overstock is sure to make a statement. Eyes will be drawn to this splendid ring of sparkling faux twig branches and shimmering LED lights.
Shop And Ship Christmas Decorations From The US With Ease
With MyUS, it's easy to buy Christmas decorations from US stores online and get them delivered to your door. Plus, you'll save on shipping costs and pay 0% US sales tax. Learn more about how MyUS works and become a member today
We always aim to bring our members the best shopping options available, but some of the products featured in this post may have purchase restrictions. Please visit the merchant's terms of sale, shipping guidelines, and terms and conditions to find more information.