How Guatemala Shops the US
The ease of shipping with MyUS has Guatemalans excited to shop US stores! If you're still deciding on your US purchase, check out the infographic below to see what members in Guatemala are shopping today. Thanks to their MyUS memberships, they're shipping and saving!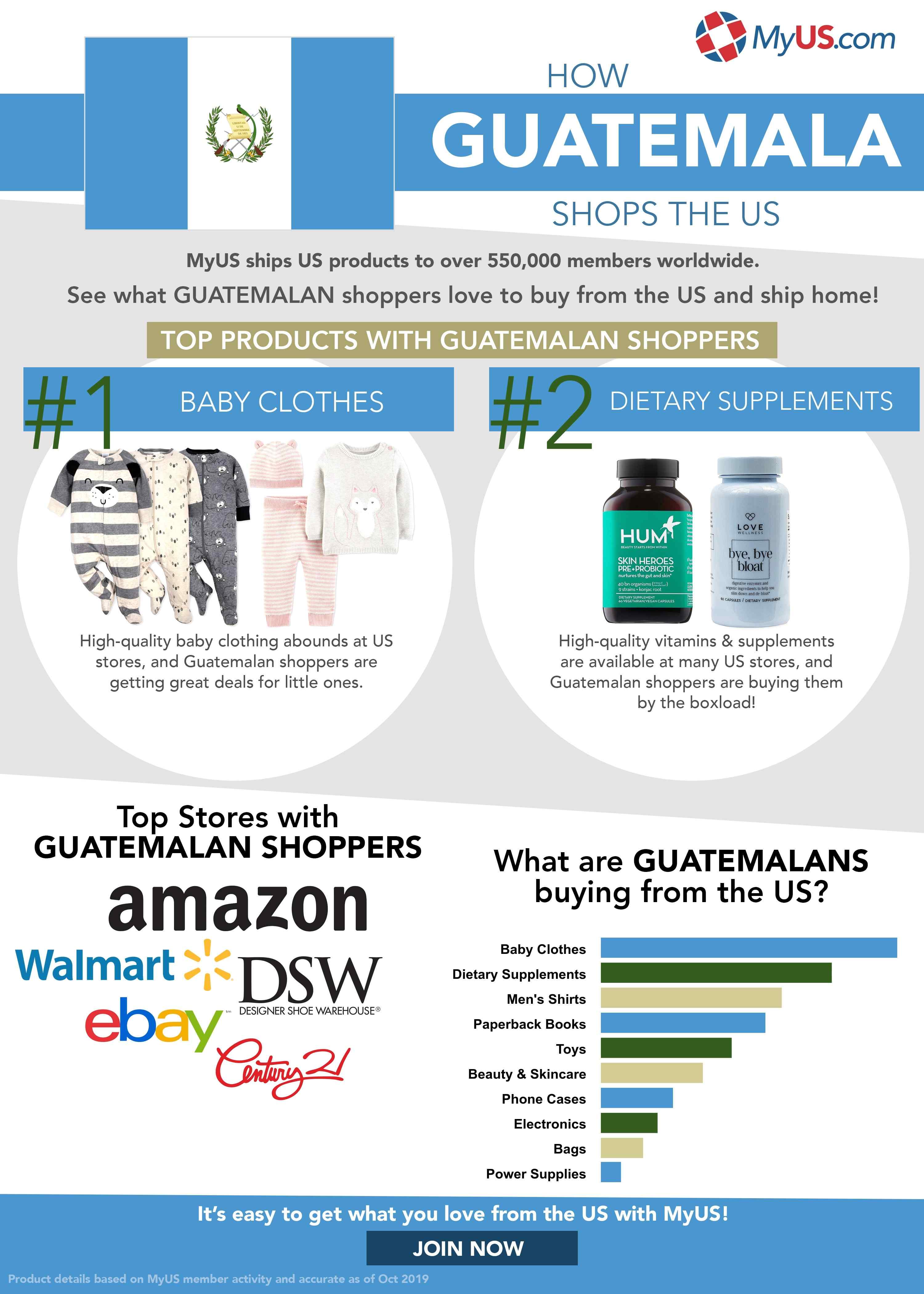 Top US Products Shipped to Guatemala:
Guatemalan shoppers are taking care of their health and families with dietary supplements and baby clothes being top categories.
They're keeping their babies cozy with cute onesies and matching top, bottom, and hat sets.
Health and wellness are important so they're loving products that ease digestion and balance their skin.
Favorites stores for Guatemalan shoppers include Amazon and Century 21.
Why Are Guatemalan Shoppers Loving MyUS?
MyUS makes it fast and convenient for you to ship US products to Guatemala. Our process is simple:
Become a MyUS member online.
You'll receive a personal US address to ship your purchases.
Ship your purchases directly or conveniently pack multiple purchases into one box to save even more on international shipping.
When your packages leave our warehouse, they can arrive at your door in as little as 2-4 days!
Shipping rates to Guatemala start as low as $19.99. Don't miss out on fast and convenient shipping with the #1 rated company!
Get a MyUS shipping address today!