How Vietnam Shops The US
Want to ship US products to Vietnam? MyUS has you covered! Not sure what to purchase? These are the top products Vietnamese shoppers love to purchase and ship with MyUS.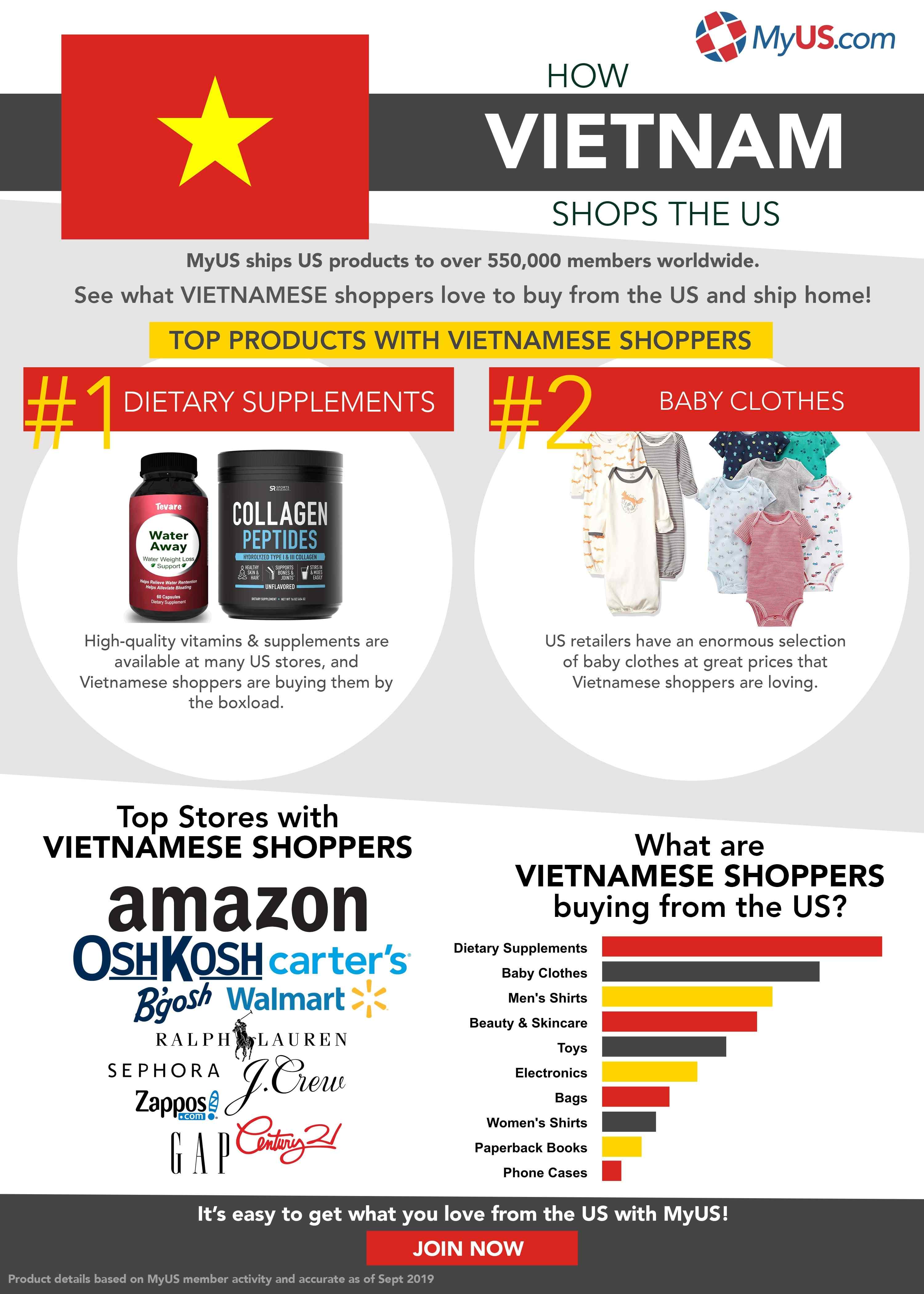 Top US Products Shipped To Vietnam:
High-Quality vitamins & supplements are availabe at many US stores, and Vietnamese shoppers are buying them by the boxload! They're loving products like collagen peptides and water away.
US retailers have an enormous selection of baby clothes that Vietnamese shoppers are loving. Popular stores they like to shop include Carter's and Amazon.
Why Are Vietnamese Shoppers Loving MyUS?
MyUS makes it fast and convenient for you to ship US products to Vietnam. Our process is simple:
Become a MyUS member online.
You'll receive a personal US address to ship your purchases.
Ship your purchases directly or conveniently pack multiple purchases into one box to save even more on international shipping.
When your packages leave our warehouse, they can arrive at your door in as little as 2-4 days!
Don't miss out on fast and convenient shipping with the #1 rated company!
Get a MyUS shipping address today!