Smokey Eye Palettes for Sultry Looks
There's nothing quite as sultry as a smoky eye and with temperatures getting cooler, it's the perfect time to check your supplies and restock your eye shadows for autumn.
You can save time and money, and avoid the clutter of eye shadow singles, with organized palettes that have all the coordinating shades you'll need.
We've rounded up the bestselling palettes of 2019 for creating a smoky eye below. Shop and ship your favorites with MyUS for free package consolidation and fast international shipping.
Covergirl truNAKED Eyeshadow Palette in Smoky $4.39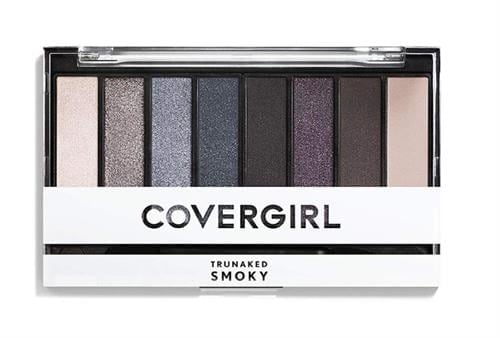 Covergirl's truNAKED Eyeshadow Palette in Smoky includes eight intensely pigmented and highly blendable shades that are perfect for a daytime or evening smoky eye. And for under 5 US dollars, you just can't beat the price!
"I love the colors! It goes on nice and smooth. It stayed on during high humidity and didn't smudge." says Kelly Whiteside in her Amazon review.
Clarins 4-Colour Eyeshadow Palette $44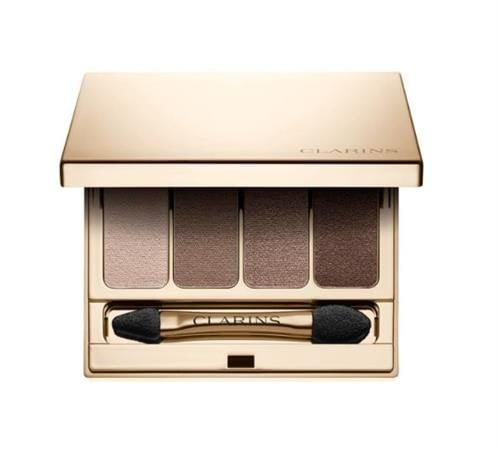 The Clarins 4-Colour Eyeshadow Palette keeps it simple with four complimentary shades perfect for highlighting, shading, and lining. Dermatologist and ophthalmologist tested, each crease-free color is long lasting and can be applied either dry for a natural look or wet for an intense, smoky effect.
"It can be really difficult to find a neutral, brown-based palette that works with cool skin tones. This palette gives you only the colors you'd need to do either a neutral eye or a more smoky eye. Especially because it's not so many colors that you'll neglect some, it's perfect for what it's designed for, and the colors are great." says csd7 in her five-star review.
Milani Soft & Sultry Eyeshadow Palette $13.99
Milani's Soft & Sultry Eyeshadow Palette is designed with a seductive mix of cool iridescent neutrals and smoked out metallic shadows that can be worn alone or together. Create the perfect smoky eye by applying deep shades from row 3 or 4 all over your eyelid and softly blend out, then apply a shimmery shade on top for extra drama. Milani products are certified cruelty-free by PETA and are never tested on animals.
"I'm a make-up junkie, but since trying some Milani palettes? I'm through paying the high prices on sites like Sephora. This palette is gorgeous; highly pigmented, easy to blend, and STAYS (with a good lid primer)." says Tippie Jacks in her Amazon product review.
Coastal Scents Revealed Smoky Eyeshadow Palette $12.95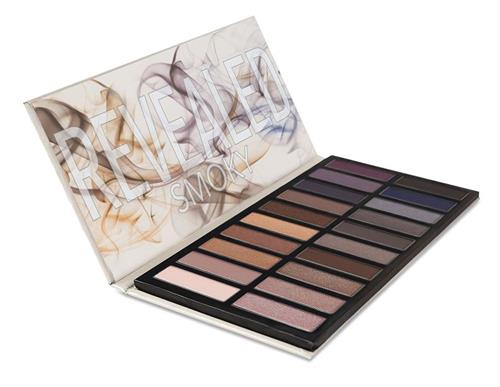 The Revealed Smoky Palette from Coastal Scents features twenty sultry, smoldering eye shadows that are perfect for creating a smoky eye. Even better, every shadow contains the perfect combination of high pigmentation, smooth texturing, and minimal fallout and they all come packaged in a slim and lightweight palette with a magnetic lid.
"This arrived today and it's all I expected it to be and more. Super easy to blend and beautiful pigmentation. " says AK in her glowing review.
e.l.f. Cosmetics Clay Eyeshadow Palette $5.90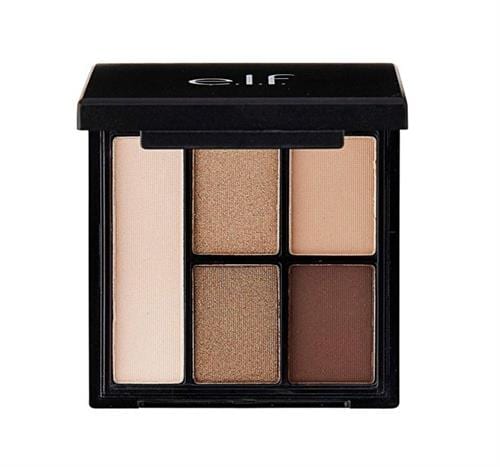 Vegan and cruelty-free, this Clay Eyeshadow Palette from e.l.f. Cosmetics is infused with Kaolin Clay to help keep your color locked in place for long-lasting wear. Create a neutral everyday look by blending together the three lightest shades or get an eye-catching evening look by blending the darker shades in your crease and along your lower lash line for a bold, intense smoky eye.
"Very affordable, easy to apply, good quality AND they don't test on animals. Would highly recommend this product." says Jason Harris in her product review.
Lamora Best Pro Eyeshadow Palette Makeup $13.95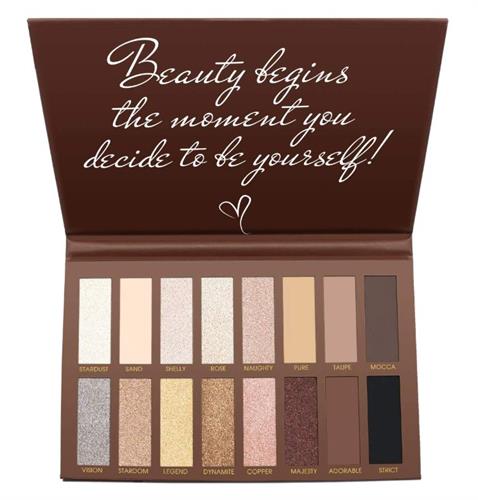 Prefer a shimmery, dramatic look to your smoky eye? Try Lamora's Best Pro Eyeshadow Palette. It includes 16 coordinating shades of lustrous hues that are perfect for everything from casual weekends to special events. Packaged in a sleek and portable palette with a magnetic lid, it's the perfect palette for travel and on-the-go touch-ups.
"This is honestly one of the best palettes I've bought! The colors are very pigmented and really pretty! I love the nude colors and once you open the palette it says "be your own kind of beautiful" LOVE LOVE LOVE IT. The packaging was great. The shipping was quick and none of the colors were broken." says Paulina Pina in her five star review.
Urban Decay Naked Heat Palette $54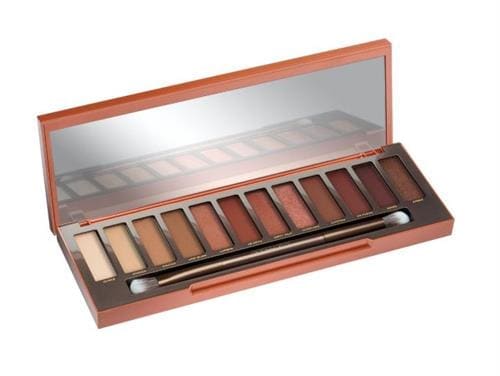 For a less conventional smoky eye, Urban Decay's Naked Heat Palette will warm up your evening. Featuring the brand's proprietary Pigment Infusion System™, this palette delivers rich color with every swipe. From a super-smooth red-brown matte to a glimmering shifting bronze, this palette can create everything from sultry daytime looks to intensely smoky nighttime looks.
"Love the colors ❣️" says Jazz67 in her five star review.
Tom Ford Eye Color Quad Eyeshadow Palette $88
Ready to splurge? Tom Ford's Eye Color Quad Eyeshadow Palettes are designed with four opulent, complementary shades to achieve multiple looks, from a bold smoky eye to a sexy splash of color with a full spectrum of intensity, with little to no fallout. Choose from seventeen gorgeous palettes.
"Lovely! Yes expensive. Yes dupe-able. Butttt nothing else is Tom Ford. The application is great, pigmented with NO fall out and blends in smoothly. Easy to keep light and fresh or make dramatic that I love. It's all you need and the packaging is gorgeous!! These shadows will last a long time and not much kick back in the pans for how pigmented they are. Will repurchase!" says HickChic in her glowing review.
Shop bestselling eye shadow palettes today and ship worldwide and US sales tax-free when you become a MyUS member.
We always aim to bring our members the best shopping options available, but some of the products featured in this post may have purchase restrictions. To find more information, please visit the merchant's terms of sale, shipping guidelines and/or terms and conditions.