Ship with MyUS and save!
Shop your favorite US stores online and get quick, reliable shipping to Austria with MyUS. Enjoy exclusive low rates, fast delivery times, and door-to-door tracking on every shipment, thanks to our long-term partnerships with major global carriers, including Aramex, DHL, FedEx, and UPS. Plus, with MyUS TruePrice™ upfront pricing, you pay by package weight only. No complicated calculations or hidden costs here!
Join MyUS
Ship with MyUS and save!
Get Shipping Rates
TruePrice™
Guaranteed Pricing
Our revolutionary pricing system calculates rates by weight only*, not dimensions.
Our revolutionary pricing system calculates rates by weight only*, not dimensions.
How we calculate shipping costs from the US to Austria
At MyUS, we don't believe in hidden fees or confusing calculations. With MyUS TruePrice™ guaranteed pricing*, we take the mystery out of shipping by charging by package weight only. Others in our industry use a complicated calculation based on dimensional (or volumetric) weight. Dimensional weight is calculated based on a package's length, width, and height. If the dimensional weight comes out higher than the package weight, you are billed the higher price. A lighter package can suddenly become expensive, just because of package size.
We also lower shipping costs by consolidating your purchases into one package.
Plus, MyUS members pay 0% US sales tax every time they shop. All these savings really add up!
Which carriers ship to Austria?
Thanks to our long-term partnerships with trusted global carriers, MyUS offers the best rates and a variety of fast, reliable shipping options. As a MyUS member, you get to decide which global carrier service you want to use with each shipment.

Budget Economy
8 - 14
days

DHL Express
2 - 5
days

DHL Express Smallbox
2 - 5
days

DPD Powered by Aramex
5 - 11
days

FedEx Economy
5 - 9
days

FedEx Priority
3 - 6
days

UPS Expedited
5 - 9
days

UPS Worldwide Saver
3 - 6
days
How much does it cost to ship a parcel from the US to Austria?
Shipping costs to Austria vary based on the shipping option (i.e., express or economy shipping) and carrier you choose. As a MyUS member, you have the flexibility to choose your preferred carrier and delivery time. You can always select the fastest or most affordable delivery, depending on your needs.
| Weight | Budget Economy 8 - 14 days | DPD Powered by Aramex 5 - 11 days | DHL Express Smallbox 2 - 5 days | DHL Express 2 - 5 days | FedEx Economy 5 - 9 days | FedEx Priority 3 - 6 days | UPS Expedited 5 - 9 days | UPS Worldwide Saver 3 - 6 days |
| --- | --- | --- | --- | --- | --- | --- | --- | --- |
| 1lbs | 11.38 USD | 16.44 USD | 23.29 USD | 30.98 USD | 36.64 USD | 44.44 USD | 51.99 USD | 58.99 USD |
| 2lbs | 14.25 USD | 19.00 USD | 23.57 USD | 32.87 USD | 38.66 USD | 50.45 USD | 59.99 USD | 69.99 USD |
| 3lbs | 17.28 USD | 22.46 USD | 24.30 USD | 37.21 USD | 43.07 USD | 56.23 USD | 71.99 USD | 81.99 USD |
| 4lbs | 19.56 USD | 24.62 USD | 26.41 USD | 41.57 USD | 47.49 USD | 64.49 USD | 79.99 USD | 90.99 USD |
| 5lbs | 22.72 USD | 27.47 USD | 26.47 USD | 50.30 USD | 56.34 USD | 72.98 USD | 94.99 USD | 103.99 USD |
| 6lbs | 27.30 USD | 30.53 USD | 29.03 USD | 52.29 USD | 58.36 USD | 77.73 USD | 100.99 USD | 111.99 USD |
| 7lbs | 32.10 USD | 36.47 USD | 35.33 USD | 54.32 USD | 60.42 USD | 81.33 USD | 109.99 USD | 120.99 USD |
| 8lbs | 34.40 USD | 38.56 USD | 35.44 USD | 58.68 USD | 64.85 USD | 87.03 USD | 117.99 USD | 127.99 USD |
| 9lbs | 36.70 USD | 42.57 USD | 35.56 USD | 61.92 USD | 68.13 USD | 94.25 USD | 122.99 USD | 132.99 USD |
| 10lbs | 39.00 USD | 44.01 USD | 36.61 USD | 66.19 USD | 72.46 USD | 96.61 USD | 126.99 USD | 135.99 USD |
How long does it take to ship from the US to Austria?
The average shipping time from the US to Austria depends on which shipping option and carrier you choose. Typically, economy or budget shipping options delivery in 4 to 10 business days while express shipping options arrive in 1-4 business days. MyUS members are free to choose their preferred carrier and shipping option for each shipment.
Start shipping with our trusted carriers.
Become a Member
Do I have to pay duties and taxes when shopping from the US and shipping to Austria?
Yes, in most cases you will have to pay duties and taxes when shopping from the US and shipping internationally. Each country determines the assessment of duties and taxes differently.
Your country's de minimis value determines if local customs will assess a duty or tax on your shipment.

Duties and VAT are calculated as a percentage of the customs value of the goods (item + insurance + shipping).

MyUS offers the option to pay duties at the time of shipping for eligible international shipments, or you will be billed directly by your global carrier.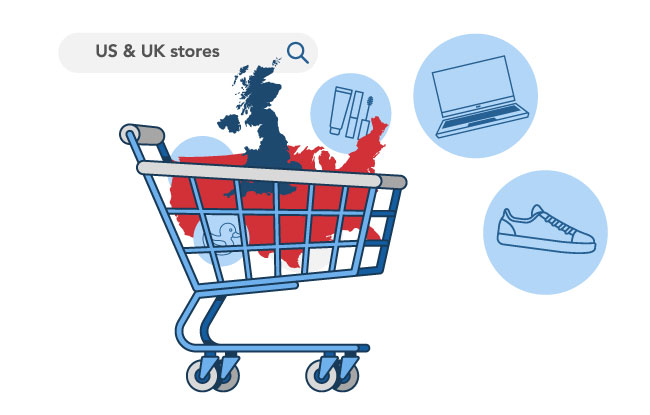 Shop US stores and ship to Austria
As a MyUS member, you'll get a MyUS shipping address that you can use when shopping your favorite US stores online. Our exclusive MyUS address gives you US sales tax-free shopping status, which means you pay 0% US sales tax every time you shop! Simply enter the address at checkout and your purchases will be delivered to the MyUS warehouse. Our experts will consolidate your purchases into a single package for safe and cost-effective shipping, saving you up to 80% off standard international shipping rates. Once your package leaves the warehouse, it will be delivered to your door in as little as 2 to 4 days.
Live in the US and need to ship to Austria?
MyUS PackageHopper is an easy, affordable way to ship packages from the US to over 200 countries and territories worldwide, including Austria. Just give us a delivery address, let us know what's in the box, and choose from a variety of international shipping options at great rates.
Learn More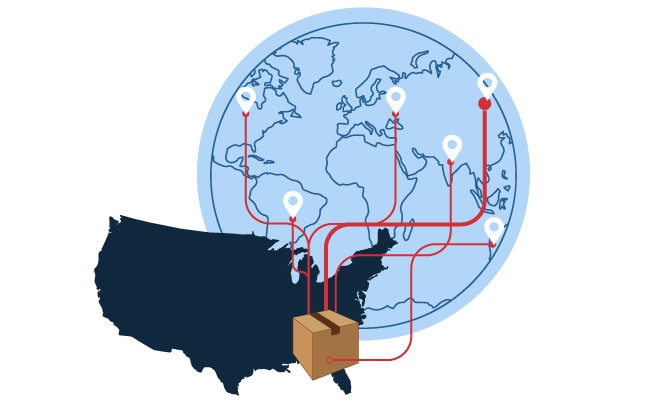 Top stores shopped from Austria
Different ways to shop with MyUS
MyUS makes it easy to shop your favorite US and UK stores and ship to Austria. Simply choose how you want to shop! Here are the different ways you can shop with MyUS:
Shop Direct

Shop directly from most United States and United Kingdom stores using your MyUS address at checkout. Learn how MyUS works.

MyUS Shopping

Shop multiple US stores like Amazon, Walmart, and eBay with one easy checkout. We'll bundle your items and send them to you in a single shipment.

Buying Assistant

Let MyUS Buying Assistant buy products for you from virtually any US store. We'll make the purchase for you and deliver to your doorstep.
How shopping and shipping to Austria works

Join MyUS and get your own US and UK shipping addresses, low international shipping rates, and more!

Shop your favorite US and UK stores US sales tax-free and send your purchases to our MyUS facilities.

We receive your packages and save you money on international shipping by carefully combining them into one shipment. You choose your preferred shipping carrier.

Your purchases are delivered to your doorstep in as fast as two days.
What can I and can't I ship to Austria?
There are some items we cannot legally ship from the US to Austria due to customs laws and delivery company or airline restrictions, including but not limited to:
Prescription medications, including dental & veterinary
Prescription medical devices
Medical devices not FDA-approved
Prohormones, Human Growth Hormones, stem cell treatments, steroids or synthetic versions
The following items that are not labeled in English, or without FDA-approved labeling requirements:

Non-prescription medications
Dietary supplements
Cosmetics
Food

Any food, supplement, drug or cosmetic that has been issued a Consumer Safety Advisory Warning
Perishable products of any kind
Lab reagents, biologics, cultures, medical specimens
Poisonous substances
Toxic substances, including inhalation hazards
Infectious substances
Explosives, fireworks, gun powder, flares or matches
Gasoline, diesel or other fuels
Lighters containing fuel
Meals Ready to Eat (MRE)
Pesticides, herbicides, fungicides
Radioactive elements or products
Self-balancing boards (hoverboards)
Oxidizing agents
Fire extinguishers
Firearms, guns & accessories, including replicas
BB/pellet/airsoft/paintball guns, parts and projectiles
Ammunition, magazines & bayonets
Stun guns & tasers
Tear gas, mace & pepper spray
Gas masks & gas mask filters
Law enforcement striking weapons, including saps, batons & billy clubs
Handcuffs of any material, including plastic zip tie restraints & straitjackets
Body armor, helmets or personal protection articles with kevlar or ballistic ratings
Military/tactical/police shields
Government, police or military uniforms, IDs and Badges (real or replica)
Military training equipment
Military and/or dual-use flight helmets and flight jumpsuits
Military and law enforcement equipment
Thermal imaging, InfraRed or other night vision devices
Rifle scopes, laser pointing & aiming devices for firearms
Defense articles controlled under the US Munitions List as defined under the International Traffic in Arms Regulations
Self-propelled vehicles
Damaged batteries
Any dual-use or commercial article controlled under the Commerce Control List (CCL) as defined under the Export Administration Regulations, where the control status requires a Bureau of Industry and Security (BIS) approved export license
Counterfeit products
Contraband or illegal substances
Lottery tickets
Gambling devices & accessories
Lock picking devices
Rough diamonds
Live or dead animals or insects
Human remains
Coral
Brazilian rosewood
Skin or leather of snakes, alligators, crocodiles, stingrays, and other reptiles or amphibians
Skin, fur or leather of nearly all animals, but especially wolves, bears, elephants, rhinos and certain deer and foxes
Sturgeon or Beluga caviar
Agricultural products, including certain seeds, live or dead plants, unfinished or untreated wood & soil
Items containing animal products controlled under the Endangered Species Act, Marine Mammal Protection Act, or requiring a permit under CITES
Any unidentifiable material, substance or chemical
Tobacco products (including E-cigarettes and vaping products) for FedEx, DHL, UPS, and USPS carriers.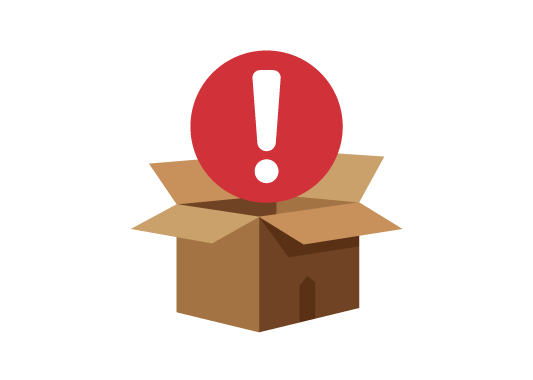 Shipping alerts for Austria
Get the latest news and shipping restriction updates for Austria here.
There are currently no alerts for this country.
MyUS member advantages when shipping to Austria
What MyUS customers in Austria are saying
Frequently asked questions about shipping to Austria
From remote districts to large cities, MyUS can ship to any city within Austria. Thanks to our partnerships with trusted global couriers like Aramex, DHL, FedEx, and more, we can deliver your products wherever you reside in Austria.
MyUS provides up-to-date information on certain restrictions that may impact shipping to certain countries and cities. Review our Country Alerts page to review any new shipping restrictions and news that may affect how packages can be sent to your desired destination.
Unfortunately, several major retailers still do not ship to Austria. Some may offer their products through official retail partners but only to select regions, leaving thousands of potential customers without access to their products. Major retailers, such as GAP, 6 PM, Ralph Lauren, and many others, do not ship outside the U.S.
Some say they do, like Bath & Body Works, but use third-party e-commerce providers that may cost more to ship to your location. So rather than spend more than necessary for your favorite products, use MyUS to purchase from U.S. and U.K. stores without worrying about their international accessibility policy.
Yes! MyUS members can take advantage of our free package consolidation services. Members can hold packages for up to 30 days while awaiting to receive all their purchases. Once all merchandise is accounted for, you can select to consolidate your items into one package. Consolidating your package can save thousands of dollars if you purchase from the U.S. or U.K.
International shipping to Austria can be expensive, and finding the most cost-effective way to ship products can depend on factors such as weight and the urgency of the shipment. MyUS can help you find the best affordable rate and shipping time with our shipping calculator, enter the weight and see our shipping options available. You can select when it's time to send your packages.
Compared to other international couriers, MyUS calculates our international shipping rates using just package weight* on purchases from the U.S.
*While 99% of shipments are calculated by weight only, TruePrice excludes packages with linear dimensions (length+width+height) greater than 72 inches (183 cm).
MyUS members do not have to pay for dimensional weight. MyUS TruePrice™ guarantees upfront pricing based only on package weight. If your items are considered oversized or shipped in crates or pallets, with linear dimensions (length+width+height) greater than 72 inches, they are not eligible for TruePrice™ rates.
MyUS members can ship to Austria from the US for as low as $11.38.
MyUS members can expect their packages to arrive in Austria in 2-14 days after our facility receives your package.
Ready to shop and ship to Austria?
Get your MyUS address now!